Behind the Music: Commemoration and Resistance in the Music of Shostakovich
Fri, 09/18/2015 - 5:00pm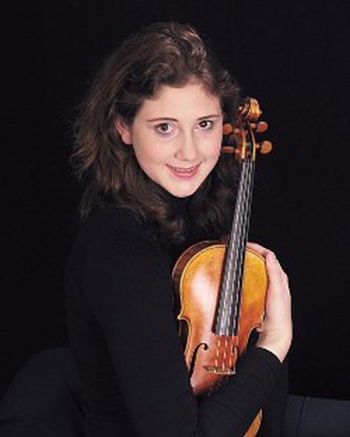 This series will introduce the scholars and musicians who will participate in USC Shoah Foundation Center for Advanced Genocide Research's international workshop Singing in the Lion's Mouth: Music as Resistance to Genocide, Oct. 10-11, 2015. The event will include two days of programming that highlight the use of music as a tool to resist oppression and spread awareness, including film screenings, and academic symposium and a concert.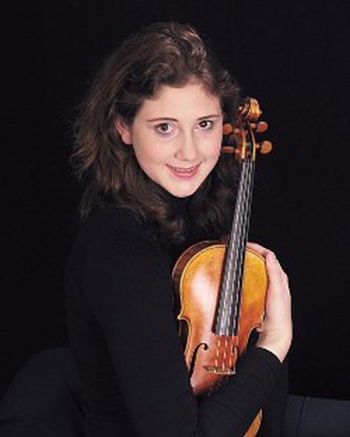 Musician and music scholar Alexandra Birch will discuss the resistance demonstrated by one of the 20th century's most renowned composers, Dmitri Shostakovich, in her presentation at the Music as Resistance to Genocide academic symposium.
Birch is a doctoral candidate of Musical Arts in Violin Performance at Arizona State University and has performed as a soloist, with chamber groups and in orchestras around the world. As a researcher, she focuses on the Holocaust in the former Soviet Union, undiscovered composers from the Holocaust and music of the post-war Soviet Union.
"The politics of music, and the immense power music has to bring people and causes together, but also as cultural preservation, has always been fascinating to me," Birch said.
Her paper is titled "Jewish Themes in the Music of Shostakovich: Commemoration and Resistance." Dmitri Shostakovich is one of the most iconic Soviet composers, with works including symphonies, operas, chamber music and even film music. But Birch will reveal the Jewish melodies Shostakovich employed within his compositions to demonstrate resistance to the Soviet regime and commemorate the Holocaust.
Birch analyzes three perspectives across three different Shostakovich compositions: Shostakovich's music in relation to the official Soviet government ideology of the 1940s compared to work of the Soviet-Extraordinary Commission, post-Zhdanovshchina effects on arts commemoration, and Shostakovich's concept of resistance to the government by the inclusion of specifically Jewish materials.
The idea of Jewish identity within the USSR was always a taboo topic, Birch said, as religion conflicted directly with the objectives of the state. Shostakovich is a cultural icon in the USSR, and his use of Jewish inspired melodies dates back to the 1930s.
"It is interesting how a non-Jew included Jewish themes and commemorated the Holocaust as an act of resistance to Genocide and oppression, while he himself lived in one of the most oppressive regimes in history," she said.
Through her presentation, Birch hopes to provide some insight into the cultural policies of the USSR as a means of better understanding some of the conditions of anti-semitism and genocide of the era. She's also looking forward to attending the other presentations at the symposium.
"I am thrilled that the group is so international and that there are many takes on music from all parts of the world, as violence, but also music and human expression are universal topics," Birch said.
Like this article? Get our e-newsletter.
Be the first to learn about new articles and personal stories like the one you've just read.