Course at Lauder Jewish School in Prague Introduces Students to Testimony
Wed, 09/23/2015 - 5:00pm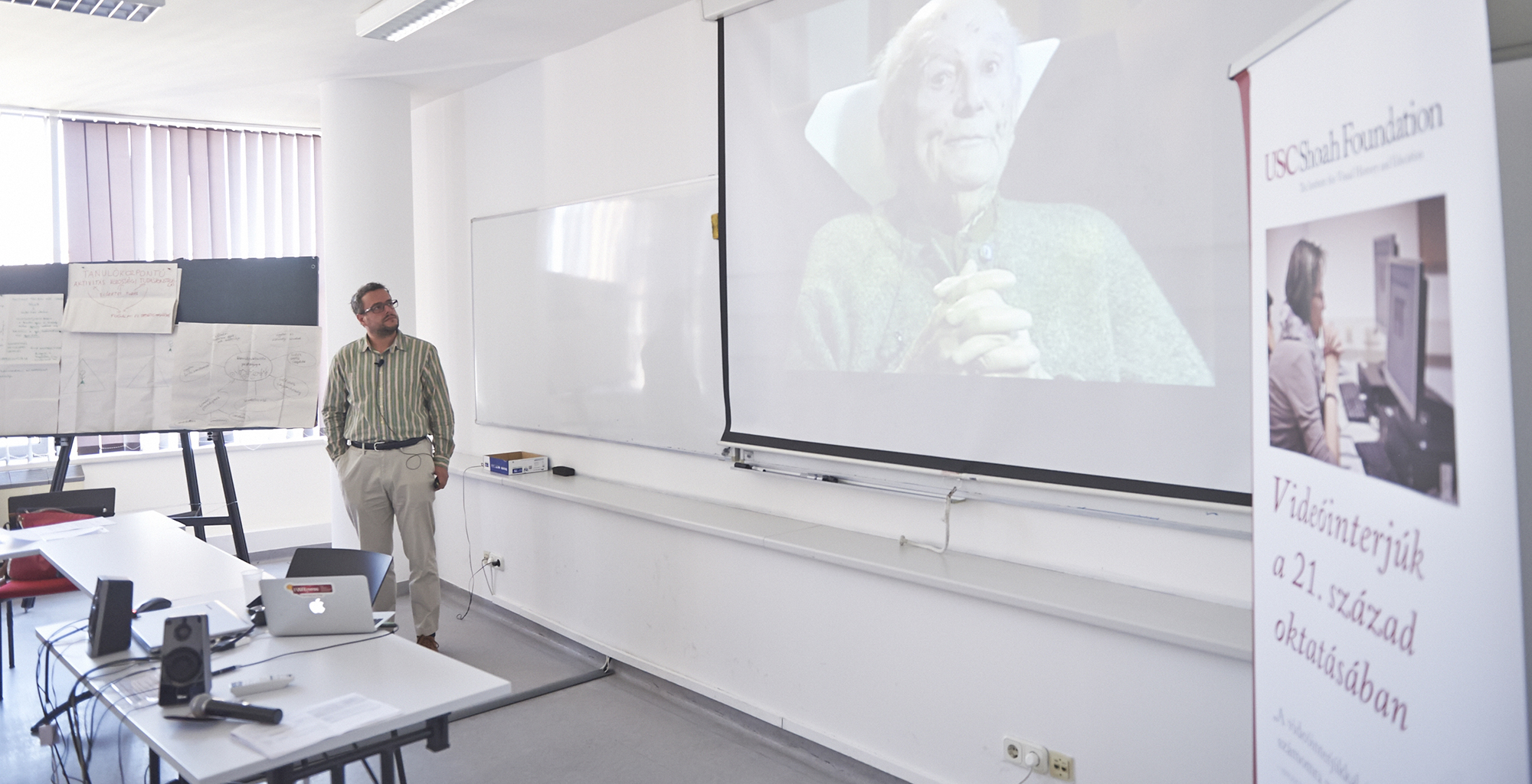 USC Shoah Foundation Senior International Program Consultant Martin Šmok has begun teaching a yearlong course at the Ronald Lauder Jewish School in Prague to introduce students to the Visual History Archive and testimony.
The Lauder School of Prague, which includes kindergarten through high school, is part of a European network of Jewish schools founded by the Ronald S. Lauder Foundation in the 1990s in Central and Eastern Europe. Ronald S. Lauder is President of the World Jewish Congress.
Šmok's course is one of several elective seminars all 15-16 year old students had to choose from, including a course on Israel taught by the Czech ex-ambassador to Israel, Tomáš Pojar, and a course on Hebrew literature taught by one of the most prominent translators, Pier Peer Friedman. Eleven students chose to take Šmok's course, which meets once a week.
The course covers a wide range of topics under the general theme of oral history, Jewish history and testimony. Šmok is using the Visual History Archive and IWitness to introduce students to the testimonies of local Holocaust survivors and their relevance to today, as well as concepts of interviewing, filming and archiving.
The students will complete the Czech-language IWitness activity and the IWalk in Vinohrady. They will also conduct research in the Visual History Archive at the Malach Center for Visual History at Charles University.
The final assignment of the course is for the students to make their own testimony-based film that is relevant to present-day issues. They will receive instruction in filmmaking and editing techniques, though the content of their film is entirely up to them.
"By discussions we are having they are being led to probing the ethical and moral issues of exclusion and labeling," Šmok said. "I hope it will reflect on their choice of the topic for their film."
Šmok added that the hope is for the Lauder School to become a resource in Prague for creating testimony-based peer-to-peer education.
Like this article? Get our e-newsletter.
Be the first to learn about new articles and personal stories like the one you've just read.