"Past is Present" in Action: Charlotte Masters
Mon, 09/28/2015 - 5:00pm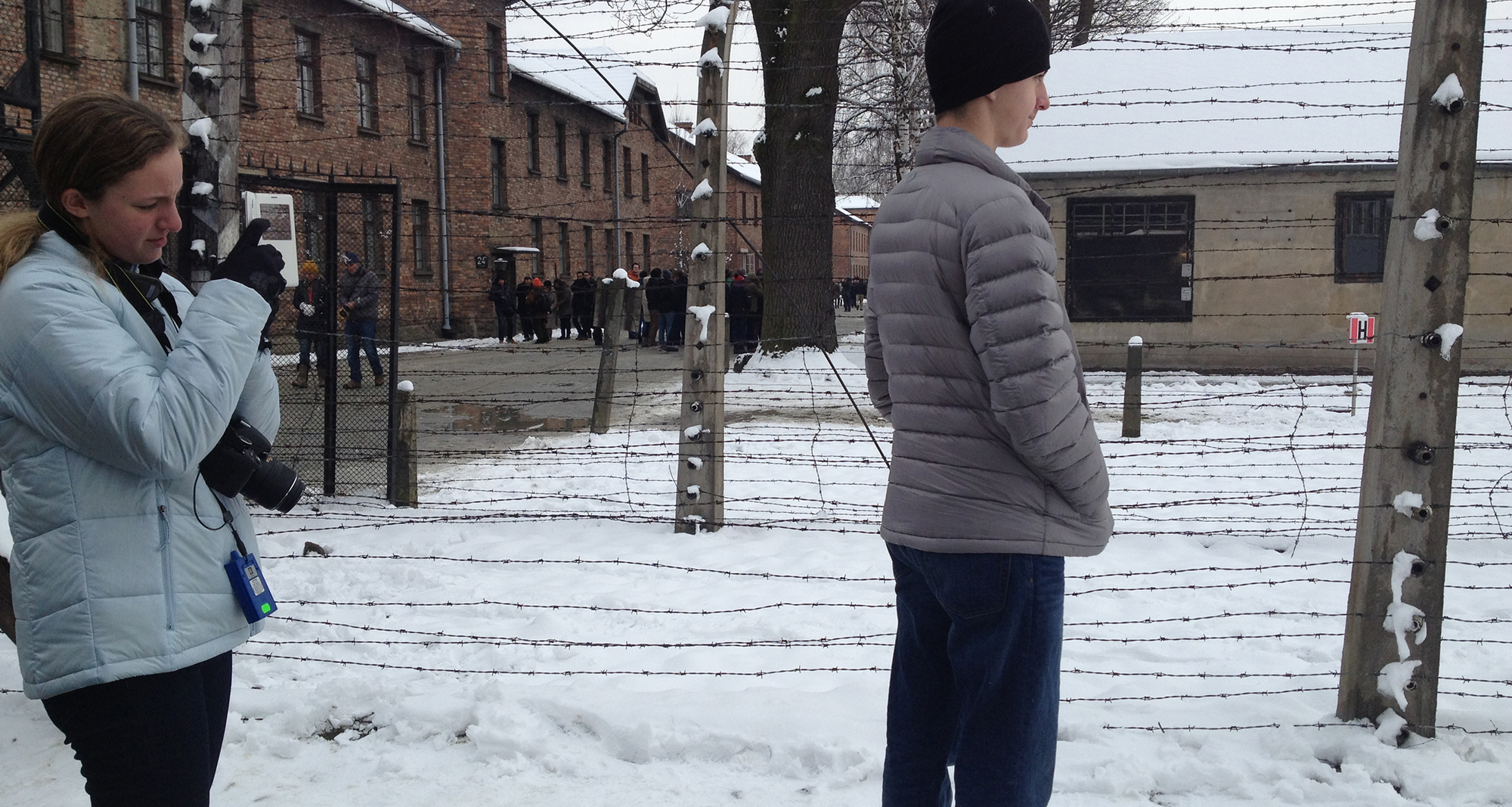 This year-long series will catch up with teachers, Junior Interns and staff who participated in the Auschwitz: The Past is Present professional development program led by USC Shoah Foundation and Discovery Education to commemorate the 70th anniversary of the liberation of Auschwitz. The program brought 25 teachers from around the world to Warsaw and Krakow from Jan. 23-28, 2015, where they toured museums and historical sites, learned how to incorporate testimony into their teaching, and attended the official commemoration at Auschwitz-Birkenau State Museum. In "Past is Present" in Action, the participants reflect on the program and share how it has influenced their work.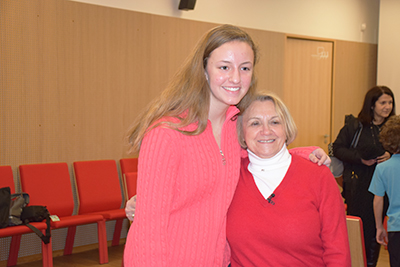 Charlotte Masters and her brother William were on a tour of Auschwitz with the rest of the Junior Interns on the Auschwitz: The Past is Present trip when they came to an exhibit called the Book of Names.
It is quite literally a "book" thousands of pages long that takes up the length of an entire room that lists every person killed in the Holocaust. Charlotte and William knew their great-grandparents were victims of the Holocaust, but their family had never known where exactly they had died.
Within minutes of looking through the Book of Names, Charlotte and William found them: "Arany" and "Eberstark," their great-grandparents, along with the concentration camps they had died in. It was the first time their family had ever found out this missing piece of their history.
Not surprisingly, Charlotte said this was one of the most memorable moments from her trip to Poland for Auschwitz: The Past is Present. Another extremely moving moment was also during the Auschwitz tour, when the Junior Interns were at the "shooting wall," where prisoners who had been sentenced to be executed were brought out and shot. As they stood at the wall, a group of Polish schoolchildren started singing the same song that prisoners had sung in defiance when they were brought to the wall.
"In that moment, the whole concept of "the past is present" was made crystal clear in my mind," Charlotte said.
Meeting survivors and standing in the same places they experienced the Holocaust so many years ago showed her how seemingly long-ago actions can have an effect on people today.
"History presents us with lessons that we must learn from in order to continue improving upon our world and making it better for us and for the generations to come," Charlotte said. "This concept is one that I think needs to be shared and is my goal to spread in the years to come."
In fact, Charlotte has already begun sharing this message. She wrote and published a poem inspired by Auschwitz, and gave a presentation to her entire high school about her trip, what she learned and what she thought her classmates should take away from the stories of survivors and historical events. She also created a program called the Survivors Speakers Bureau in the Washington, D.C. area, in which she speaks to various student groups about her experiences in Poland and then invites a local survivor to share his or her story.
Charlotte said it's important to give younger generations the opportunity to meet Holocaust survivors while they still can. She was "astounded" by the bravery and sacrifice of all the survivors she met in Poland.
Going to Poland, seeing the authentic locations of the Holocaust and meeting survivors made more of an impact on her than classroom lessons ever could, Charlotte said.
"My trip to Poland gave me something I don't think I could have gotten anywhere else in the world. It gave me memories. Memories I will not soon forget. Memories of the camps and the people and the history that occurred right where I stood," Charlotte said.
Like this article? Get our e-newsletter.
Be the first to learn about new articles and personal stories like the one you've just read.