Begins With Me: An experience of a lifetime
Wed, 09/02/2015 - 10:19am
Seeing new students starting their fall semester at USC – my recent alma mater – gives me a strange feeling. I have worked at USC Shoah Foundation during most of my career as an USC undergraduate student, and now I am about to step away from my favorite university and nonprofit organization. I've learned invaluable life lessons from video testimony as well as my wonderful coworkers. As a recent graduate, I hope the new faces I see walking around campus will get involved with USC Shoah Foundation just as I had just a few years ago.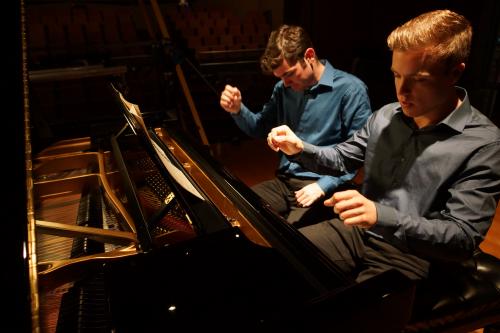 I spent three years as an intern for USC Shoah Foundation's communications team through which I had many incredible opportunities. I was a member of the organization's student association, Defy, featured in a documentary for Comcast, attended the 20th anniversay gala where I met the President Barack Obama and even traveled to Poland to perform at a special reception the night before the commemoration event for the 70th Anniversary of the Liberation of Auschwitz.
What led to me to the Institute all those years ago was my personal connection to the Holocaust. My grandmother Celina Binaz along with her parents Phyllis and Irwin Karp were placed on Oskar Schindler's famous list, saving all three of their lives. Both my grandmother and great-grandmother gave their testimonies to USC Shoah Foundation - a rarity to have both mother and daughter testimonies in the Archive. When I traveled to Poland earlier this year I was not only performing in front of 100 survivors of Auschwitz but also my grandmother, who along with her mother survived Auschwitz before being saved by Schindler.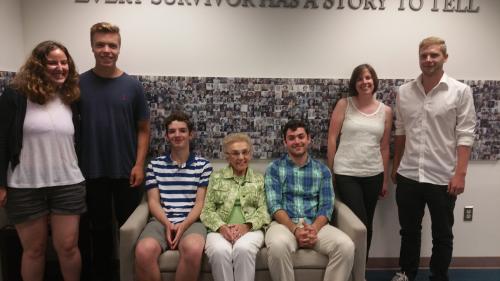 As an intern my job entailed watching more testimony from the Visual History Archive, primarily of other individuals involved in the Holocaust. This was not limited to Jewish survivors; I also learned from Sinti-Romas, political prisoners, homosexual survivors as well as concentration camp liberators and aid providers, who risked their lives to save others.
After graduation and during this summer, I have worked as an administrative liaison where I gained greater insight into the Institute's free education resource. IWitness is an incredible education tool, which allows teachers to build student-specific activities that incorporate testimony to teach students about the atrocities of genocide and preventing them from occurring again.
Although I never used IWitness as a student, working with the program makes me wish that I had that opportunity. Throughout my years of school, textbooks were the primary source of knowledge. Looking back, I find that primary source video testimony makes books secondary.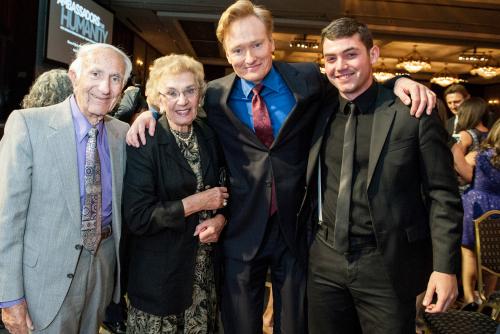 I credit Georgetown Day School (GDS), my high school and first alma mater, as a major inspiration in my life, both personally and intellectually. GDS, the first school in Washington, D.C., to desegregate its classrooms in 1945, is one of the most progressive institutions of its kind. Thus, I think my former school would be a perfect candidate for IWitness, so current students and teachers take advantage of this incredible learning opportunity.
I firmly believe that IWitness enhances the classroom experience for students and teachers. Watching testimony gives students a personal connection with survivors and enables them to create their own unique stories. While teachers benefit from providing students with an engaging education tool that meets certain standards and also increases digital literacy.
There is no better way to learn from history than by watching testimony from the Visual History Archive. If a picture is worth a thousand words, then a video is worth a million.  So imagine the amount of words, stories and lessons preserved in the Archive.
My employment at USC Shoah Foundation is winding down, as I pursue a career in the music industry. However, if I were a teacher, I would make it a priority to incorporate video testimony into my curriculum. In the midst of back to school, I encourage USC professors and teachers around the globe to use testimony from the Visual History Archive to enhance students' intellectual and emotional experience in the classroom; because I know engaging with testimony has changed my own life.
Like this article? Get our e-newsletter.
Be the first to learn about new articles and personal stories like the one you've just read.