"Auschwitz: The Past is Present" Teacher Presents IWitness at Virginia English Teachers Conference
Tue, 10/20/2015 - 5:00pm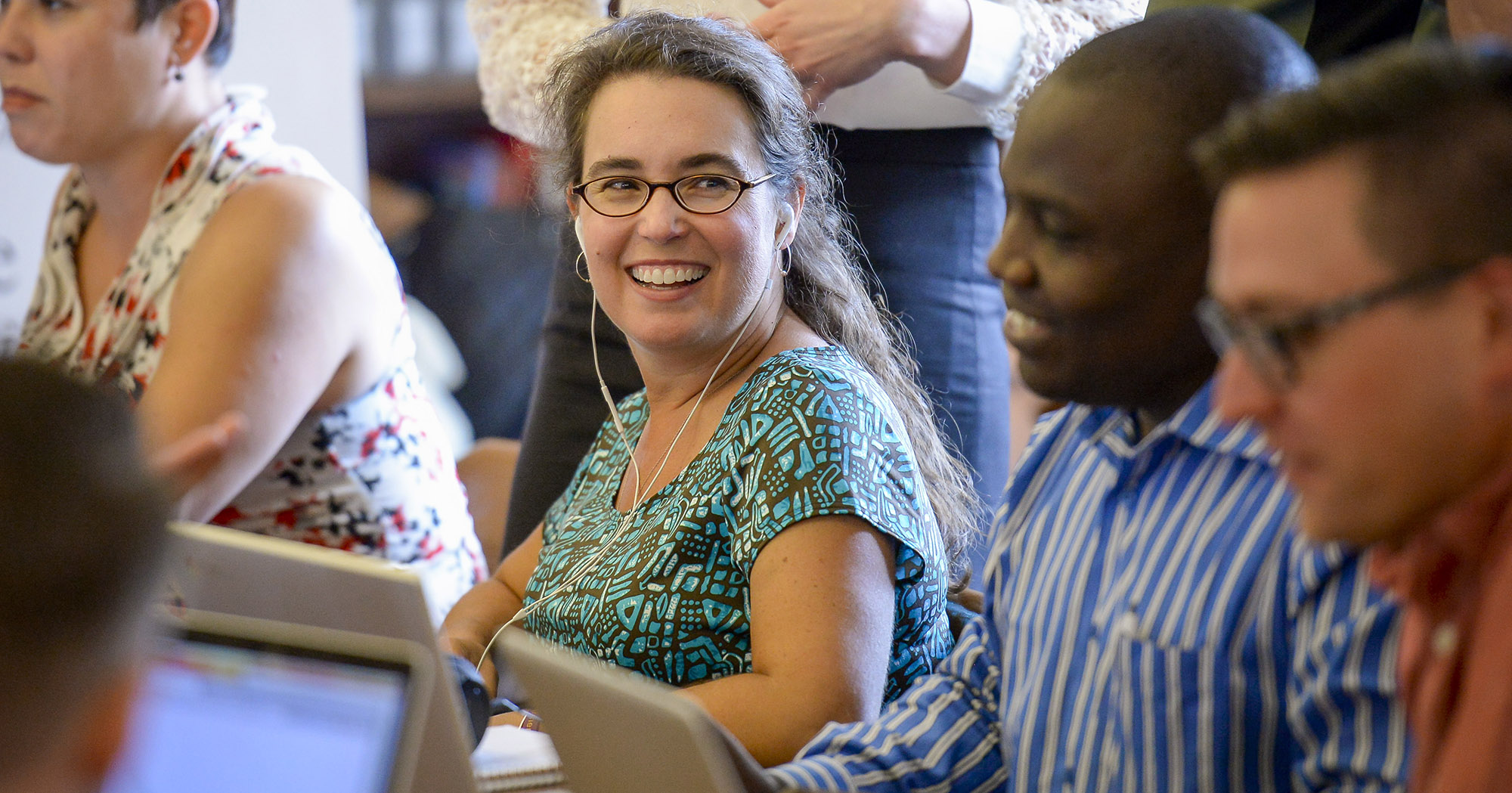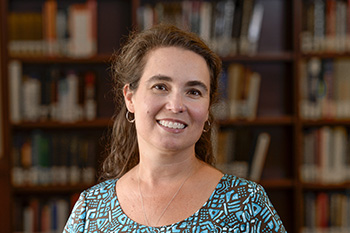 Laura Pritchard Dobrin, an IWitness Teaching Fellow and educator who participated in Auschwitz: The Past is Present, gave a presentation about IWitness at the Virginia Association of Teachers of English (VATE) 2015 Annual Conference last weekend.
The conference covered a wide variety of topics for English teachers at the middle- and high school level, such as writing strategies, ideas for teaching different types of literature and using primary sources.
Dobrin, who teaches and Nansemond-Suffolk Academy in Suffolk, Va., demonstrated how to use Holocaust and other genocide survivor testimony in the classroom using IWitness. She said the teachers who attended the session were very interested in IWitness and wanted to explore how to incorporate testimony into their reading of Night by Elie Wiesel and other lessons.
Dobrin is the first teacher to publish an activity on IWitness. Her activity, Writing in Exile, introduces students to the poetry of Lotte Kramer, a German Jew who was placed on the Kindertransport in 1939 and who writes about themes such as exile, family, identity and memory.
This summer, Dobrin was one of 13 educators who attended the first-ever IWitness Teaching Fellowship program at USC Shoah Foundation. The participants spent three days with USC Shoah Foundation education staff learning how to build IWitness activities.
Dobrin was also chosen to go to Poland last January with 24 other teachers from around the world as part of USC Shoah Foundation and Discovery Education's Auschwitz: The Past is Present program. There, the educators learned about incorporating testimony into their teaching of the Holocaust while touring authentic historical sites and attending the official commemoration of the 70th anniversary of the liberation of Auschwitz.
Like this article? Get our e-newsletter.
Be the first to learn about new articles and personal stories like the one you've just read.