Board of Councilors Members Write Poems Inspired by IWitness Activity
Mon, 11/02/2015 - 5:00pm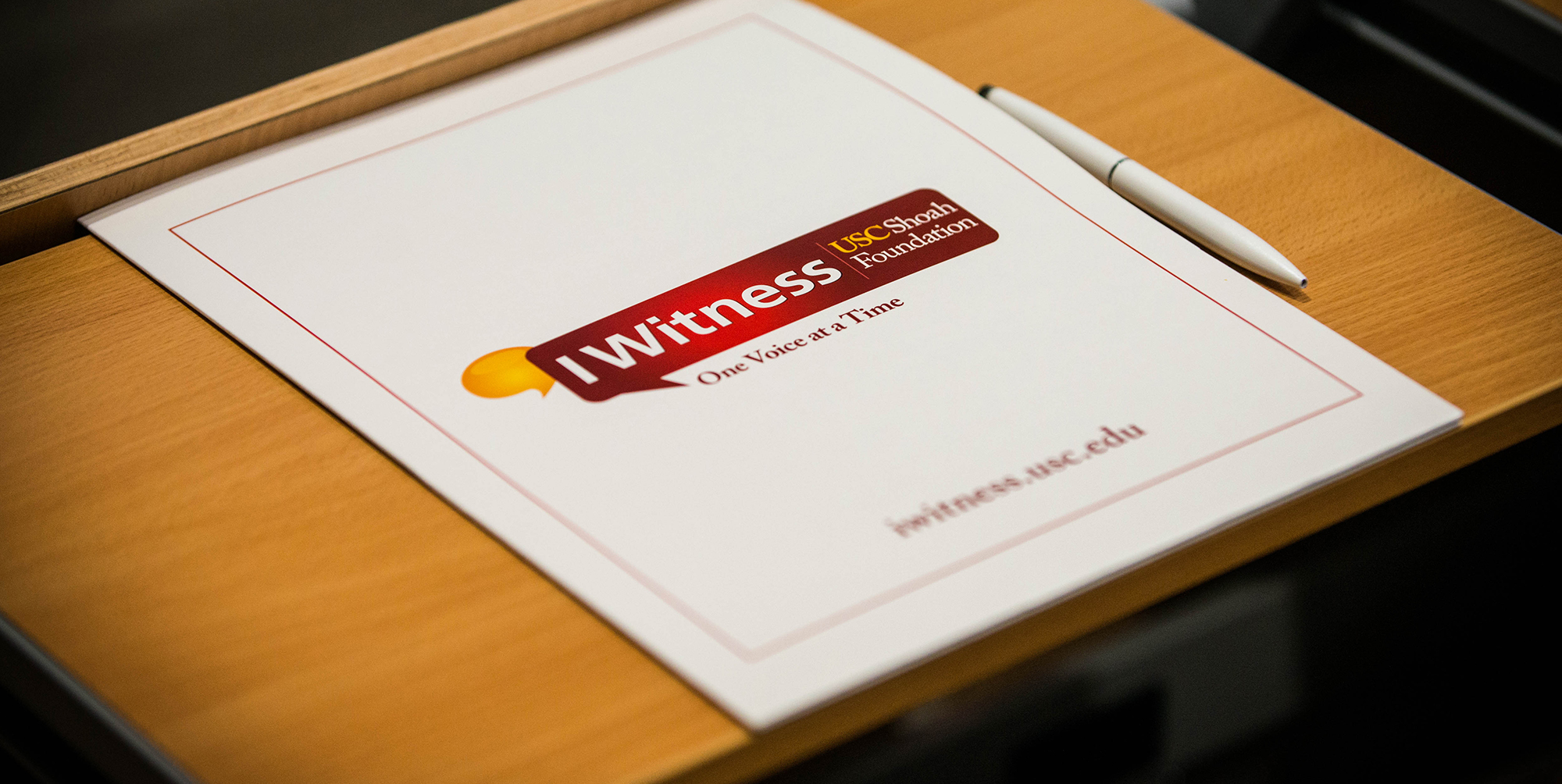 Members of the USC Shoah Foundation Board of Councilors got creative during the annual board meeting in New York, Oct. 14-15.
In a breakout session led by Director of Education Kori Street, members of the Board of Councilors and Next Generation Council completed the upcoming IWitness Mini-Quest activity "Finding Your Seat on the Bus," which was piloted by students at the Henry Ford Academy as part of the IWitness Detroit program this summer.
Through the testimonies of Holocaust survivor Kurt Messerschmidt, American politician Elizabeth Holtzman, and liberators Leon Bass and Paul Parks, students learn about the combination of characteristics, grit and determination it takes to be a social innovator and to make a difference.  The activity concludes with each participant writing their own poem about their goals, obstacles and determination, using words like "grit," "resilience" and "courage."
Read the inspiring poems below:
Greatness comes from within
Remember the past, experience the present,
be mindful of the future
Imagine 20 years – where will you be
what will you stand for and when you will protect
Teach yourself now so you won't experience regret.
-By Jayne Perilstein, Executive Director of Development, and Melanie Dadourian, Next Generation Council (NGC)
G is the good within us
R is the resilience to past inhumanity
I is the inevitable conclusion about what will happen if there is no action
T is the truth which must see the light of day.
-By Elizabeth Bohart, NGC
Our ancestors left their homes to seek a better life.
We exist become of this desire to survive and thrive.
Never forget where we came from and where we may have to go.
                                                            -By William Lauder, Board of Councilors (BOC)
The SonderKommando's Song
Gratitude for the Song of the Sonderkommando stays with me still,
Remembering his broken notes sing 'Mama' in the Auschwitz night,
Icy still is my breath as we bear witness to his survival,
Transcendent is his courage for life to overcome.
                                                            -By Qanta Ahmed, NGC
Be
Grateful for your life
Remember those less blessed
Intend to stand up
for those in need and be
Thankful you can give back and be an upstander.
                                                            -By Ulrika Citron, NGC
God will see you and bless…
Return your efforts with a "yes"
In your life's work you will find
Thanks and meaning for actions kind.
                                                            -By Anita Friedman, BOC
Did you ever think you could do it?
Do you even know what "it" is?
The indomitable spirit and strength you have
will allow you to achieve what you thought not possible.
You know now that you can do it
and you can define each day what "it" is.
Never doubt your ability or strength or confidence
And achieve at the very least
the impossible.
                                                            -By Steven Cozen, Chair
Guts to be bold and fight on
Really know your voice matters
Imagine you will create a better world
Teach Them To Believe in The Impossible.
                                                            -Samuel Pond, NGC
Like this article? Get our e-newsletter.
Be the first to learn about new articles and personal stories like the one you've just read.