My homage to Mr. Laks
Mon, 11/09/2015 - 8:44am
In December 1995, USC Shoah Foundation, then called, Survivors of the Shoah Foundation, held a training session for interviewers in Buenos Aires; bringing together people from different countries of Latin America. The Foundation had just started to collect the survivors' testimonies throughout the world and was about to start recording testimonies in Brazil.
Mr. Aleksander Henrik Laks was a member of the Brazilian group and very excited about the project. He faced it as a new opportunity to carry on the task he had started long before: To keep the promise he had made to his father to tell the world what they had experienced during the Holocaust.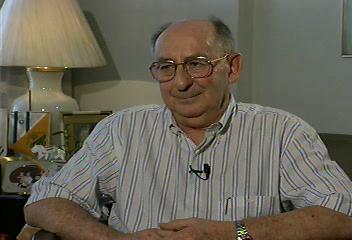 Mr. Laks survived World War II and like his companions, knew the importance of telling his story. Sharing his suffering gave a new meaning to his life. He gave his testimony tirelessly in both Jewish and non-Jewish schools, emphasizing the importance memory and tolerance, two notions that went together. He was the founder and president of Survivors' of the Holocaust Organization (Sherit Ha Pleita) of Rio de Janeiro.
The students loved him and produced countless reports expressing how moved they were after listening to him. When he joined the newly formed team of Brazilian interviewers, his presence was instrumental in the identification of the survivors living in Rio de Janeiro. He was the first interviewee in town and took part at the project as an interviewer as well. Mr. Laks passed away on July 21, 2015. Honored by the Jewish and non-Jewish community of Rio de Janeiro, and throughout the world, he leaves a legacy of kindness and affection - the example of a person who dedicated his life struggling for a better world.
"My son, I can't walk anymore, but you must go on. You'll probably survive. And, if you do survive, be sure to tell what happened to us.If at least one single person believes you, you'll have done your part." (Fragments of Mr. Laks' autobiography, Laks and Sender, 2000: 127)
Like this article? Get our e-newsletter.
Be the first to learn about new articles and personal stories like the one you've just read.