Twenty New Testimonies to be Recorded for Nanjing Massacre Collection
Sat, 12/12/2015 - 5:00pm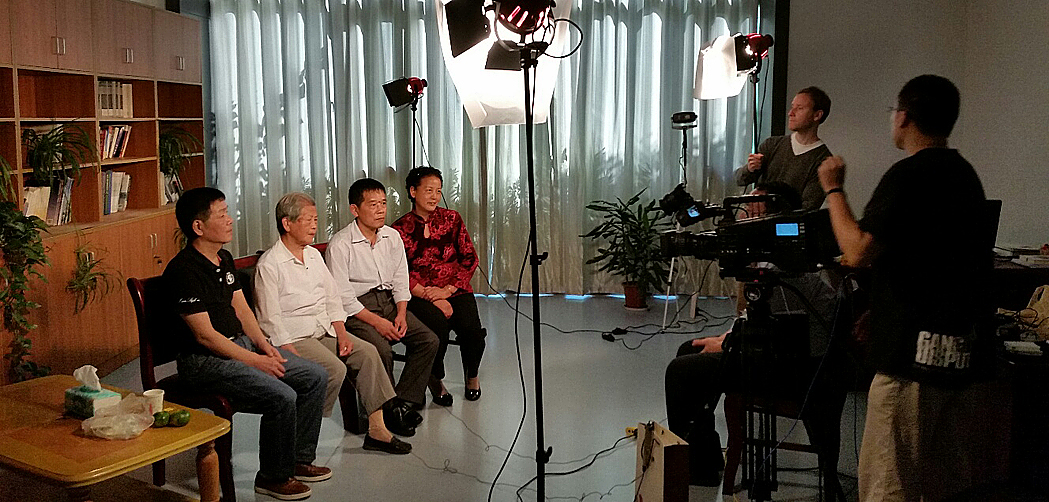 USC Shoah Foundation is honoring the 78th anniversary of the Nanjing Massacre today by returning to Nanjing to record 20 new testimonies for its Nanjing Massacre collection.
Director of Research and Documentation Karen Jungblut and Video Archive and Post-Production Supervisor Zach Goode are traveling to Nanjing to attend the official 78th anniversary commemoration and assist in recording the testimonies.
USC Shoah Foundation's Nanjing Massacre collection was initiated in 2012 by a partnership with Nanjing Massacre Memorial Hall in China with funding provided by the Siezen Foundation. The collection now includes 30 testimonies of survivors of the 1937 Nanjing Massacre.
The first 12 testimonies were recorded by USC Shoah Foundation and Nanjing Massacre Memorial Hall staff in December 2012 and the next 18 were recorded in October 2014. The average age of the interviewees is 85 years old, and interviews were filmed at Nanjing Massacre Memorial Hall as well as the interviewees' homes.
As of this summer, all the interviews have been indexed in English with the help of indexer Joanna Chen Cham.
There are about 100 Nanjing Massacre survivors still living who have not been interviewed for the Visual History Archive, Jungblut said.
Like this article? Get our e-newsletter.
Be the first to learn about new articles and personal stories like the one you've just read.