IWitness Debuts First Theatre-Inspired Activity
Fri, 12/11/2015 - 5:00pm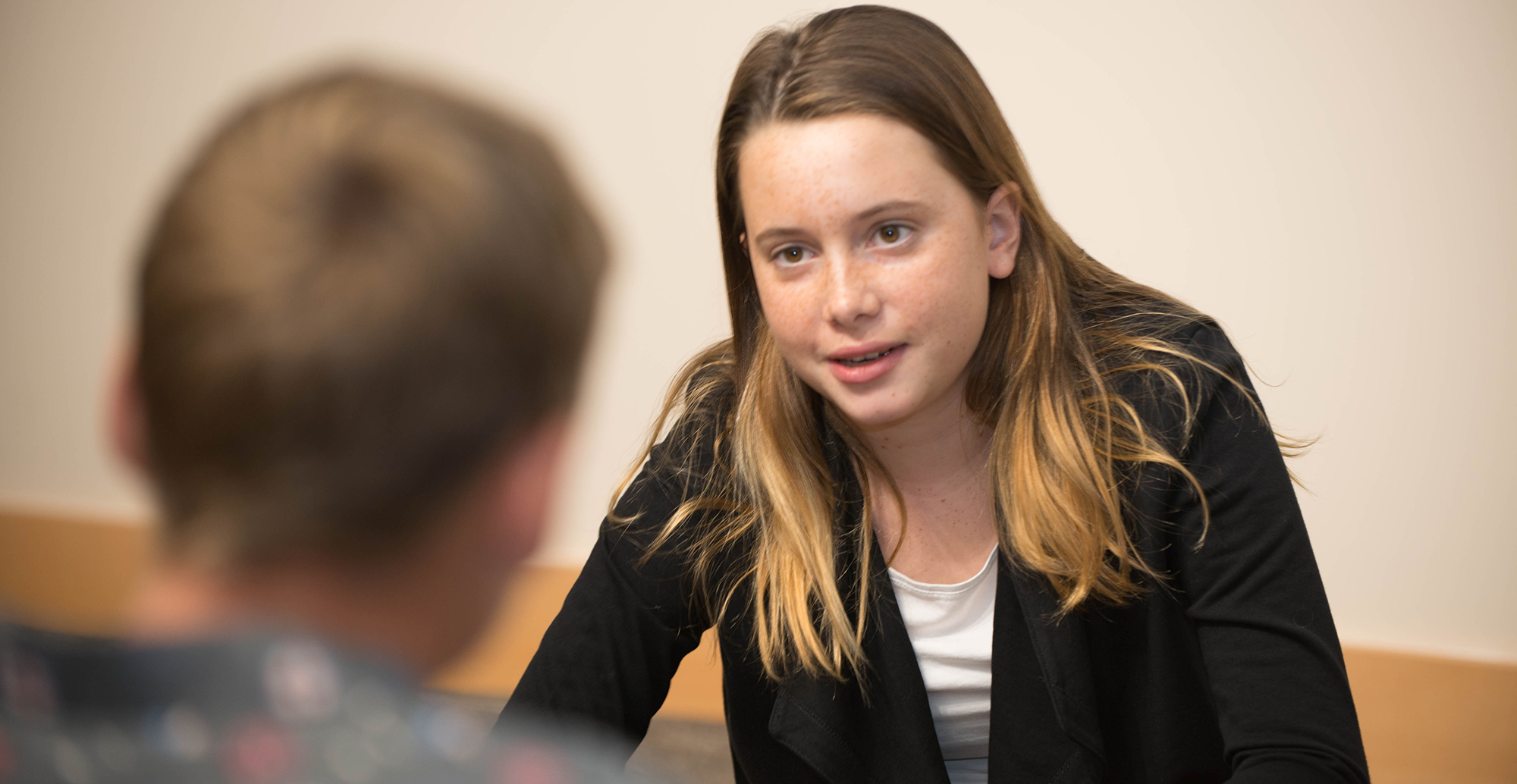 Through a partnership with the National Jewish Theater Foundation, IWitness has added a brand-new activity that guides secondary students to develop historical narrative monologues using testimonies of Holocaust survivors, witnesses and liberators.
Called "This is What I've 'Scene': Theatrical Depictions of Survivor Stories," the activity was authored with the National Jewish Theater Foundation (NJTF), which celebrates creativity and preserves Jewish culture in the performing arts.
Development of the activity was initiated under NJTF's Holocaust Theater International Initiative. The initiative develops and facilitates Holocaust theater education, production and a digital catalog.
In "This is What I've 'Scene,'" students work in groups to create, perform and film their own theatrical tableaus inspired by testimonies of Holocaust survivors and witnesses. They choose a short clip of testimony from IWitness and reconstruct the interviewee's story through narration and three to five different tableaus depicting key moments in the clip.
Mira Hirsch, founder and artistic director of Genesis Stage in Atlanta, offers tips and guidance to students about their props, acting techniques and more in instructional videos throughout the activity.
Arnold Mittelman, NJTF founder and artistic director, noted that the activity isn't just for theater students or performing arts classes. The activity is very manageable even for students with no acting or stage experience. The goal of the activity is to help students put themselves in a survivor's shoes and feel a personal, long-lasting connection to the survivor's story.
Like this article? Get our e-newsletter.
Be the first to learn about new articles and personal stories like the one you've just read.