New Dimensions in Testimony Wins Best Paper at Digital Storytelling Conference
Thu, 12/17/2015 - 5:00pm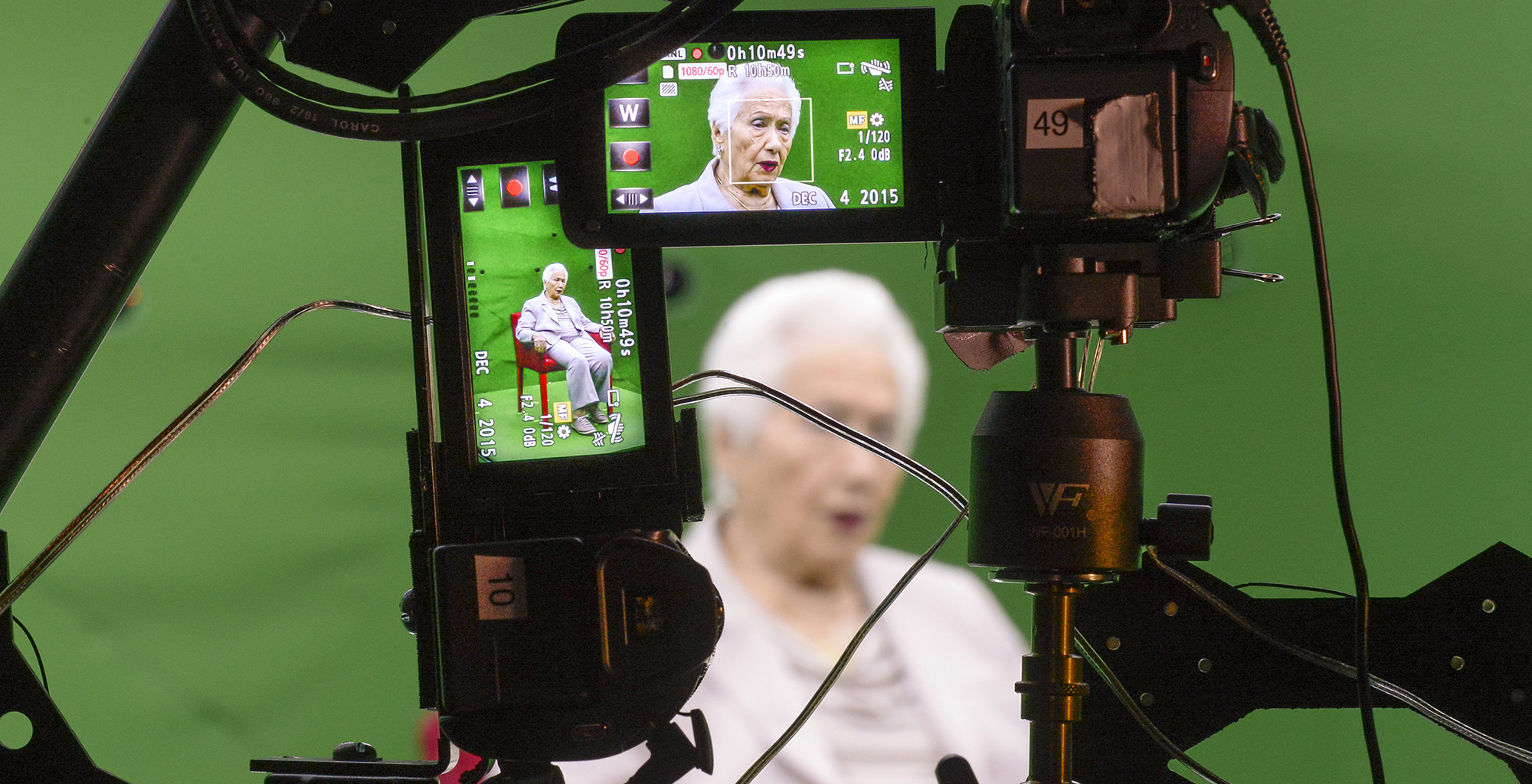 The 2015 International Conference on Interactive Digital Storytelling awarded "Best Paper" to the staff of USC Shoah Foundation's New Dimensions in Testimony project.
This year's ICIDS conference was held Nov. 30-Dec. 4 in Copenhagen and was attended by hundreds of professionals in the fields of computer science, interactive technologies, the arts, museum science, games and more.
ICIDS conference attendees held a vote for "Best Paper," and over half the votes went to the paper "New Dimensions in Testimony: Digitally Preserving a Holocaust Survivor's Interactive Storytelling," written by staff of USC Shoah Foundation, USC Institute for Creative Technologies and Conscience Display.
New Dimensions in Testimony captures 3D recordings of Holocaust survivors as they answer about 1,200 questions about their lives life before, during and after the Holocaust. When completed, each five-day-long interview will be transformed into a lifelike 3D interactive experience that uses natural-language technology to answer questions directly to anybody who asks.
A pilot of survivor Pinchas Gutter has already debuted at the Illinois Holocaust Museum and Education Center, and interviews have been conducted with Renee Firestone and Anita Lasker-Wallfisch.
The staff who presented the paper in Copenhagen noted that they received a lot of positive feedback from their fellow conference-goers. Many people thanked the team for their work and seemed especially moved by the emotional impact of the project. Others gave suggestions for improving the technology and were interested in learning more about how New Dimensions in Testimony was developed and executed.
Like this article? Get our e-newsletter.
Be the first to learn about new articles and personal stories like the one you've just read.