December Workshops for Educators in Poland and Czech Republic
Tue, 01/05/2016 - 5:00pm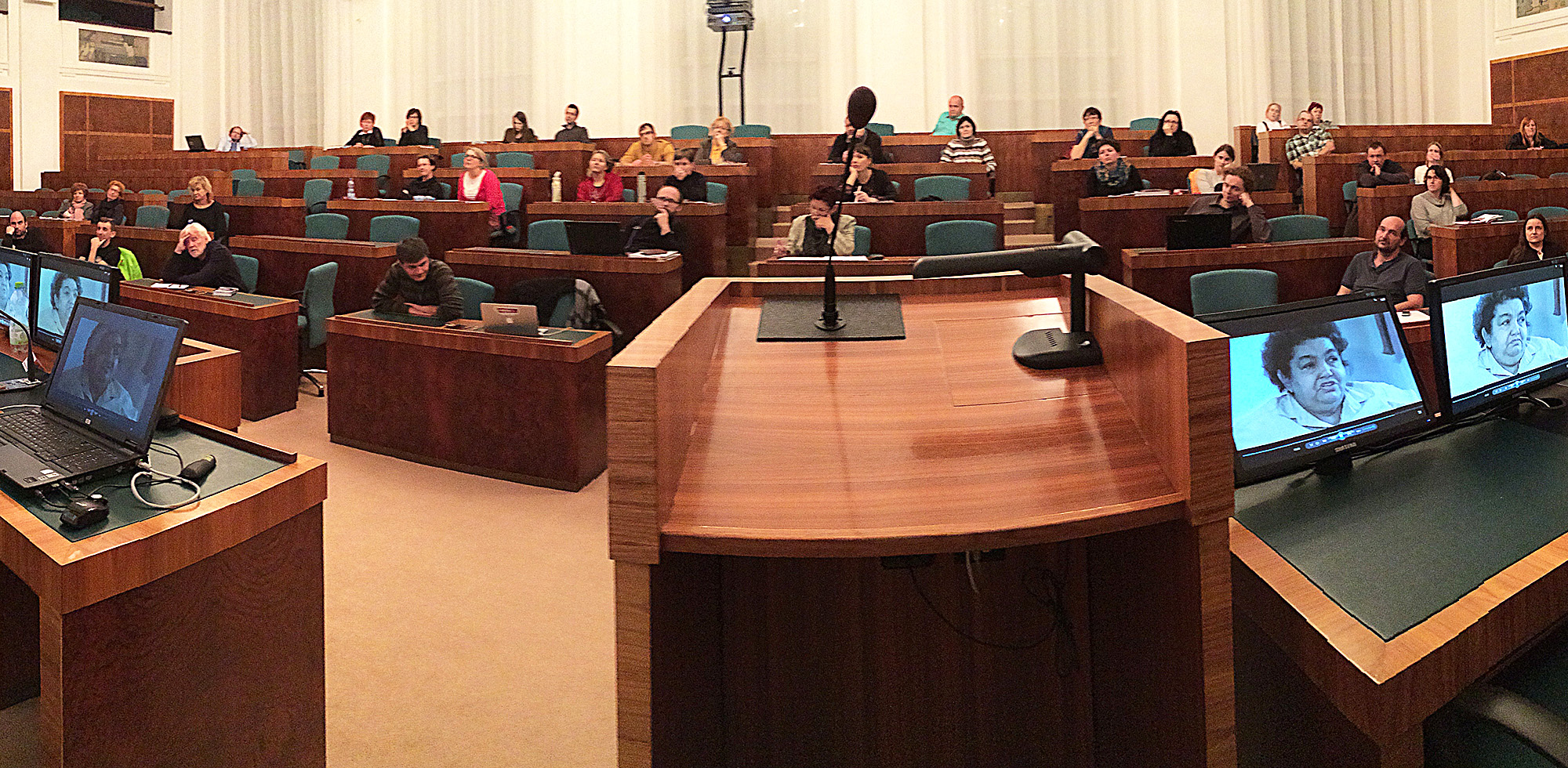 Martin Smok's presentation in Ostrava, Czech Republic
USC Shoah Foundation's international consultants in Poland and Czech Republic ended 2015 introducing the work of the Institute to new audiences.
On December 1, Polish consultant Monika Koszyńska led a workshop for teachers at the POLIN Museum of the History of Polish Jews. The workshop was part of a larger project called "Let's Bring Memory Back," a joint initiative of the Foundation for the Preservation of Jewish Heritage, POLIN Museum and the Association of Jewish Historical Institute.
Koszyńska and Sonia Ruszkowska, a graduate of USC Shoah Foundation's Teaching with Testimony in the 21st Century professional development program for educators, showed the workshop participants how they can work with their students to bring memories of the former Jewish heritage of their towns and cities back into local consciousness.
Koszyńska and Ruszkowska showed testimony clips from the Visual History Archive that describe Poland's Jewish past, and they encouraged the educators to use testimony clips to teach their students about memory.
Martin Šmok, consultant in Czech Republic, gave a presentation during the annual conference "Even Silence is a Lie," organized by the PANT Civic Association in Ostrava, which is dedicated to providing materials and professional development for modern history and civics educators in Czech Republic. Other organizations that presented at the two-day conference were the Ziva Pamet Czech branch of the Freie Universität Berlin project to document life stories of victims of slave and forced labor, and the Post Bellum Czech oral history project.
Though his presentation was the last of the conference, Šmok said the attendees were engaged and stayed until the very end. Šmok introduced the Visual History Archive, Czech-language resources on the USC Shoah Foundation website, and IWalks. He also demonstrated IWitness and the three Czech activities, including one unpublished that teachers may request to pilot.
Šmok also led the attendees in a discussion on propaganda, enemy constructs, refugee matters of the past and present. They talked about the current situation in their country and how to preserve knowledge of democracy among the next generation of students.
Like this article? Get our e-newsletter.
Be the first to learn about new articles and personal stories like the one you've just read.