Five IWitness Resources for Black History Month
Mon, 02/01/2016 - 10:04am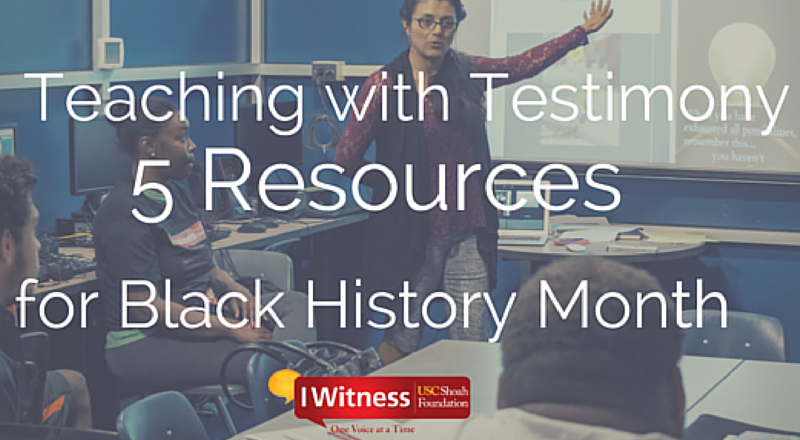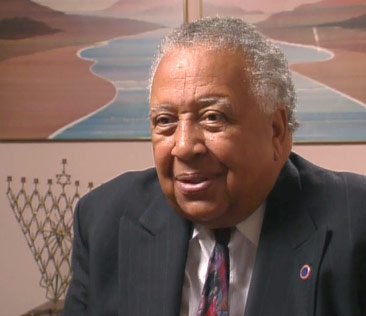 Paul Parks, served in the United States military during World War II and helped liberate the Dachau concentration camp - an experience that weighed heavy on him for years. When Parks returned home to the United States he faced the same type of discrimination and hatred he fought against. He later joined the 1960's Civil Rights movement and worked alongside Dr. Martin Luther King Jr., fighting for equal rights for all Americans to ensure what he witnessed in the war would never be repeated. "I saw what the end of bigotry looks like," said Parks in his testimony preserved in USC Shoah Foundation's Visual History Archive.
Parks' story is insightful, inspiring and a powerful education tool for discussing racism, intolerance and the Civil Rights Movement. IWitness includes Parks' story and many other voices and resources that you could use in your classroom.
Discover five resources from IWitness for discussing Black History Month and Civil Rights with your students.
First make sure you register for IWitness to access all the activities and resources.
1. Testimony Clips
Introduce your students to the Civil Rights Movement and racism in America through curated clips of testimony. The IWitness Watch page has hundreds of clips on various topics with relatable activities and resources. To access visit the Watch Page – Click on Civil Rights in America.
Like this article? Get our e-newsletter.
Be the first to learn about new articles and personal stories like the one you've just read.