Czech Regional Consultant Gives Lecture at US Embassy in Prague
Fri, 02/05/2016 - 5:00pm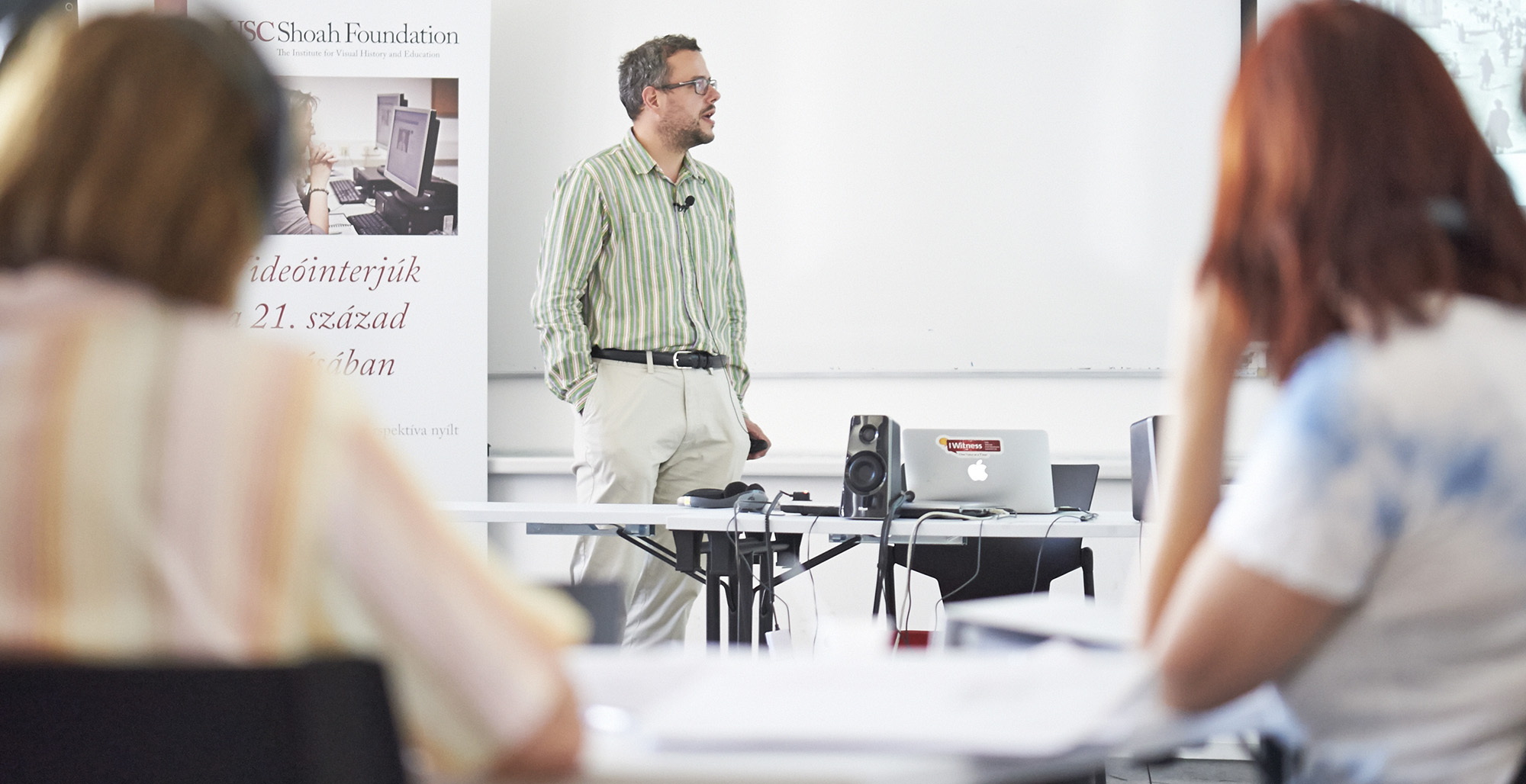 Martin Šmok, USC Shoah Foundation's senior international program consultant and regional consultant in Czech Republic, gave his first presentation at the U.S. Embassy in Prague on February 4.
Open to the public and held at the US Embassy's American Center, the Czech-language lecture, "200,000 Refugees on Trains in Germany: Forgotten History," covered the humanitarian work of American Jewish Joint Distribution Committee (AJDC) in postwar Czechoslovakia, highlighting the educational potential of knowledge of such events of the past for better understanding of the present.
The US Embassy asked Šmok to speak at the American Center after hearing about his presentations to teachers about the USC Shoah Foundation-produced Czech-language testimony exhibit about refugees. The presentation was a valuable opportunity for USC Shoah Foundation to connect with the embassy and reach a new audience.
Šmok drew on archival material and testimony clips from the Visual History Archive of USC Shoah Foundation to discuss phenomena such as handling a major refugee wave, migrant resettlement and rehabilitation, social assistance to the needy and labeling all such humanitarian work as a subversive enemy, as well as propagandistic enemy constructs and their use and re-use by various political regimes.
He also presented post-World War II history of Jewish presence in Czechoslovakia from a unique angle of a continuous Czech bureaucratic attitude extending from the Austro-Hungarian times of World War I well into the 1950s.
Like this article? Get our e-newsletter.
Be the first to learn about new articles and personal stories like the one you've just read.