IWitness Adds a Digital Book to Its Resource "Shelf"
Thu, 02/11/2016 - 5:00pm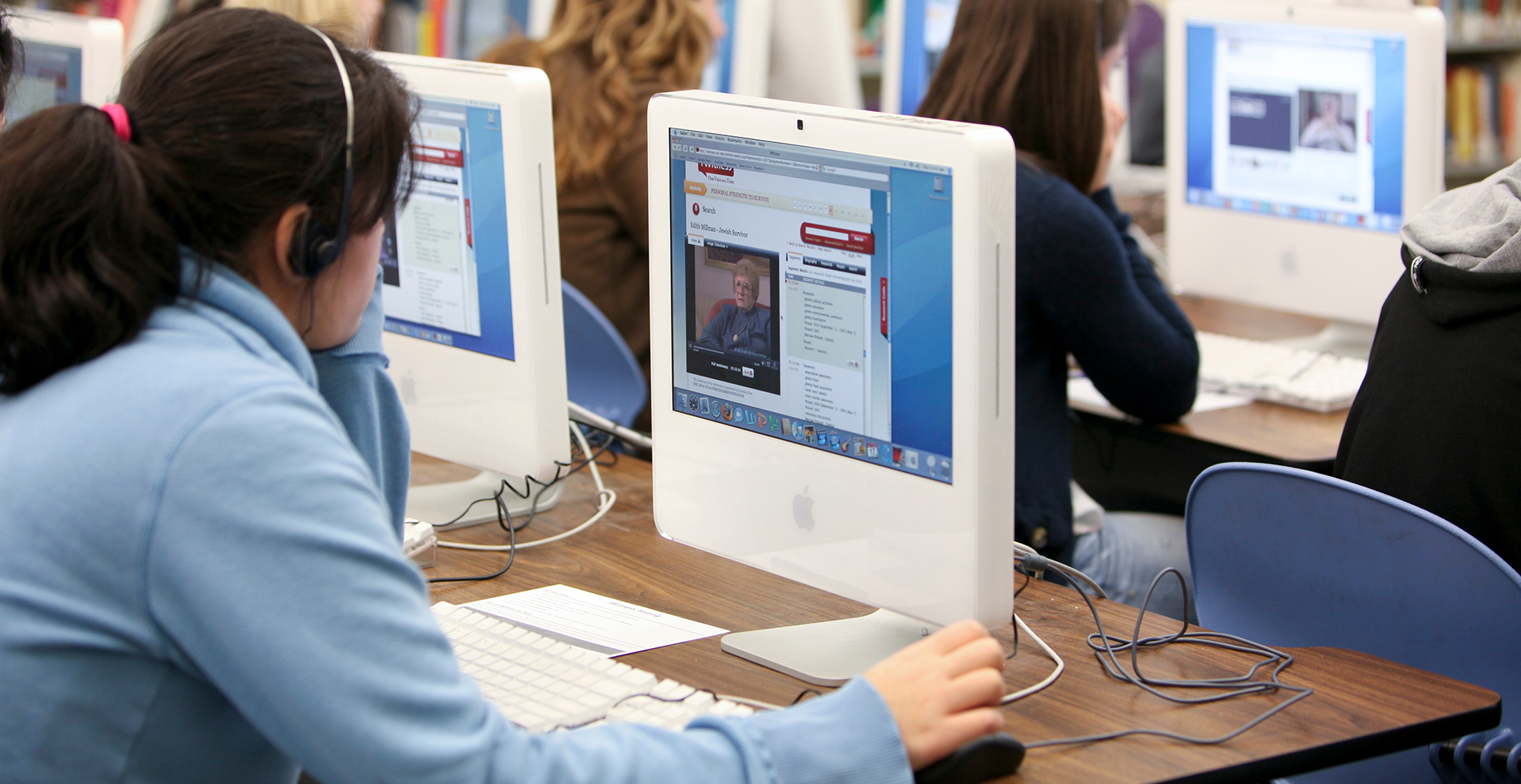 IWitness just became a richer resource for students and teachers.
IWitness users looking for secondary source material can now use keywords to search The Holocaust and Other Genocides: An Introduction, the first digital book to be integrated into the IWitness platform.
An incisive guide to five 20th century genocides (including the Holocaust, Rwandan, Cambodian and Armenian Genocides and the Crisis and Genocide in Yugoslavia) and their ramifications, The Holocaust and Other Genocides is published by the Netherlands-based NIOD Institute for War, Holocaust and Genocide Studies, a partner of the USC Shoah Foundation.
This marks the third project USC Shoah Foundation and NIOD have partnered on together. Previously, NIOD hosted an IWitness teacher workshop in the Netherlands. NIOD and USC Shoah Foundation also worked with Aegis Trust to preserve and digitize 60 million documents from the Gacaca Court trials, in which perpetrators of the Rwandan Genocide were tried in local community courts across the country.
The book provides crucial secondary source information that students and teachers can use to contextualize the testimonies in IWitness.
"Witness testimonies make an indispensable contribution to our understanding of genocide and mass political violence, all the more so when examined within a critical, historical context," said Prof. dr. Nanci Adler, Director of Research, Head of Holocaust and Genocide Studies at NIOD. "The NIOD Institute for War, Holocaust, and Genocide Studies is proud that our work, The Holocaust and Other Genocides: An Introduction, has been integrated in the USC Shoah Foundation's distinguished IWitness program, and that it can serve to advance the utilization of this worthy educational tool for students, teachers, and researchers alike."
IWitness has long enabled keyword search results not only from USC Shoah Foundation's Visual History Archive, but from the websites of partners Yad Vashem, Genocide Archive Rwanda and the U.S. Holocaust Memorial Museum as well. Adding a book to the mix was a technological challenge.
"The search results from Yad Vashem and USHMM involve linking website to website, which is relatively simple," says Mills Chang, USC Shoah Foundation Information Technology Services' senior software architect. "To add a book is more complicated. We had to figure out how to take the book apart page by page and work it into our existing search structure." It took the ITS team six months to incorporate The Holocaust and Other Genocides into IWitness.
It was time well spent. Search results take IWitness users right to the specific pages where their keywords can be found and also enables searching of maps, photographs and artifacts. Wherever their search takes them, they can use it as a jumping off point for further learning: Since the system allows for browsing, it promotes discovery as readily as it helps users narrowly home in on what they are looking for.
Chang sees The Holocaust and Other Genocides as the first of many valuable additions to IWitness. "Now that we have developed the framework to add books," he says, "we can expand the resources available to users."
Like this article? Get our e-newsletter.
Be the first to learn about new articles and personal stories like the one you've just read.