"Auschwitz Album" Exhibit Travels to Moscow
Wed, 02/17/2016 - 5:00pm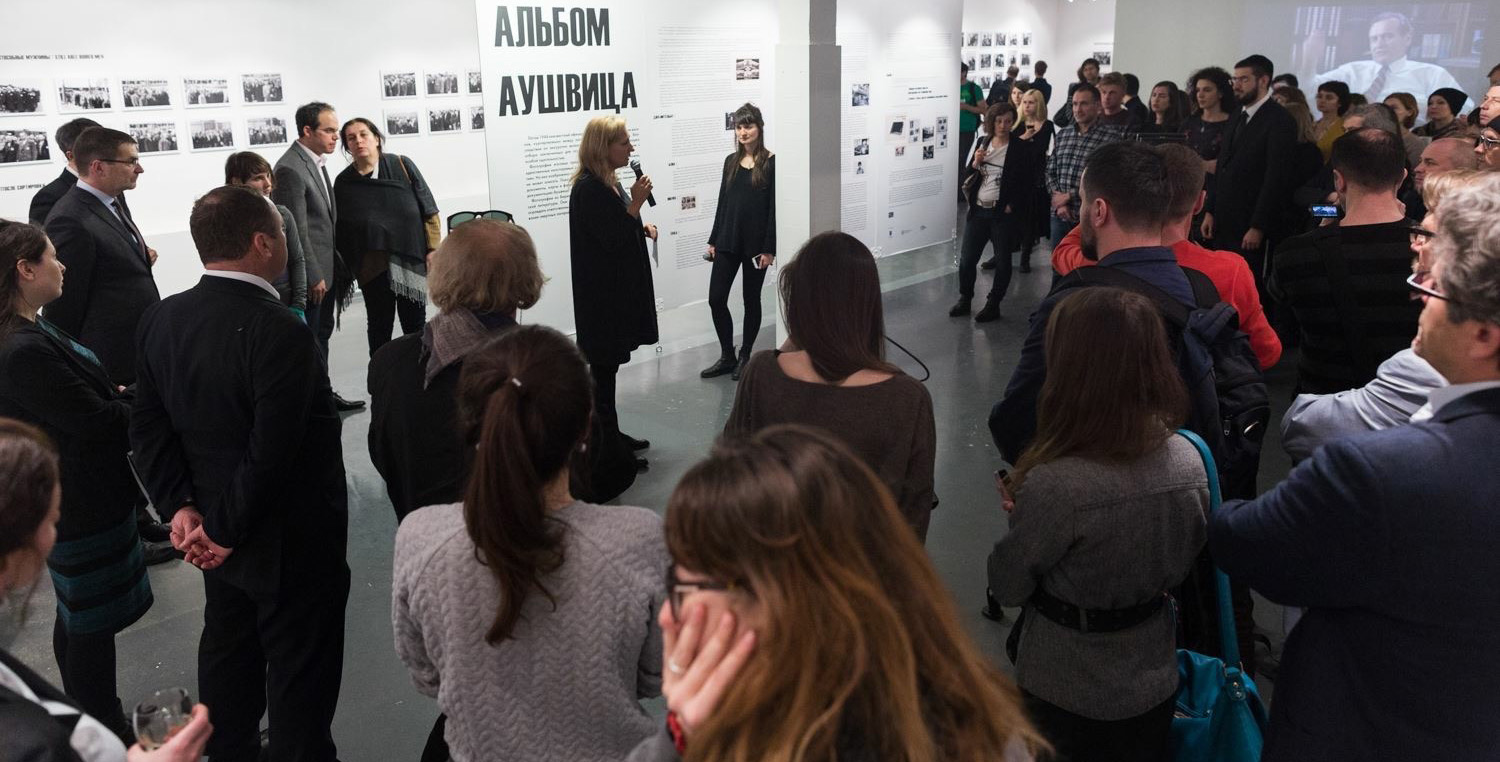 A photography exhibit that incorporates testimony from the Visual History Archive is now on display in Moscow following its debut in Prague last spring.
The Lumiere Brothers Center for Photography in Moscow will host the "Auschwitz Album" exhibit until the end of April. The exhibit is curated by Martin Jelinek of the Jewish Museum in Prague; it was first displayed at the Prague City Gallery's House of Photography in May 2015.
The exhibit presents all the photos (nearly 200) from the Auschwitz Album, a unique record from 1944 that documents the systematic liquidation of European Jews. The album was discovered by Auschwitz prisoner Lili Meier after liberation.
The exhibition in Prague included clips of testimony from the Visual History Archive from survivors of transports from Beregovo – the Jews captured by the photographs – and three additional clips in the Russian language were added for the Moscow exhibit. Clips from Meier herself are also featured prominently in the exhibit.
Russian press covered the exhibit opening. In fact, Russia has its own connection to the Auschwitz Album: the Soviet Red Army liberated Auschwitz on January 27, 1945.
Jacob, who found the album after the liberation of the Dora Nordhausen camp, was also a Czechoslovak citizen, spoke Czech and lived in the former Czechoslovakia for three years after the war. The money that she received in 1947 from the Jewish Museum in Prague for the opportunity to make copies of photographs in the album enabled her to leave the country in 1948. 
The Auschwitz album photographs first appeared in Czechoslovak publications (1949 – The Tragedy of Slovak Jews, 1956 – The Death Factory). The album and copies of it also played an important role as evidence in the post-war trials of war criminals in Germany and Israel. From the 1950s to the 1980s, the Czechoslovak Secret Police (StB) was interested in the album and its copies with regard to monitoring the individuals involved in this story. 
A complementary IWitness activity "Arrival at Auschwitz: Images and Individual Experiences" in Czech, Hungarian and English uses testimony clips and Auschwitz album photographs to introduce personal experiences of those who arrived on the ramp at Auschwitz-Birkenau.
Like this article? Get our e-newsletter.
Be the first to learn about new articles and personal stories like the one you've just read.