Application Open for Fifth Annual "Teaching with Testimony" in Hungary
Thu, 03/03/2016 - 5:00pm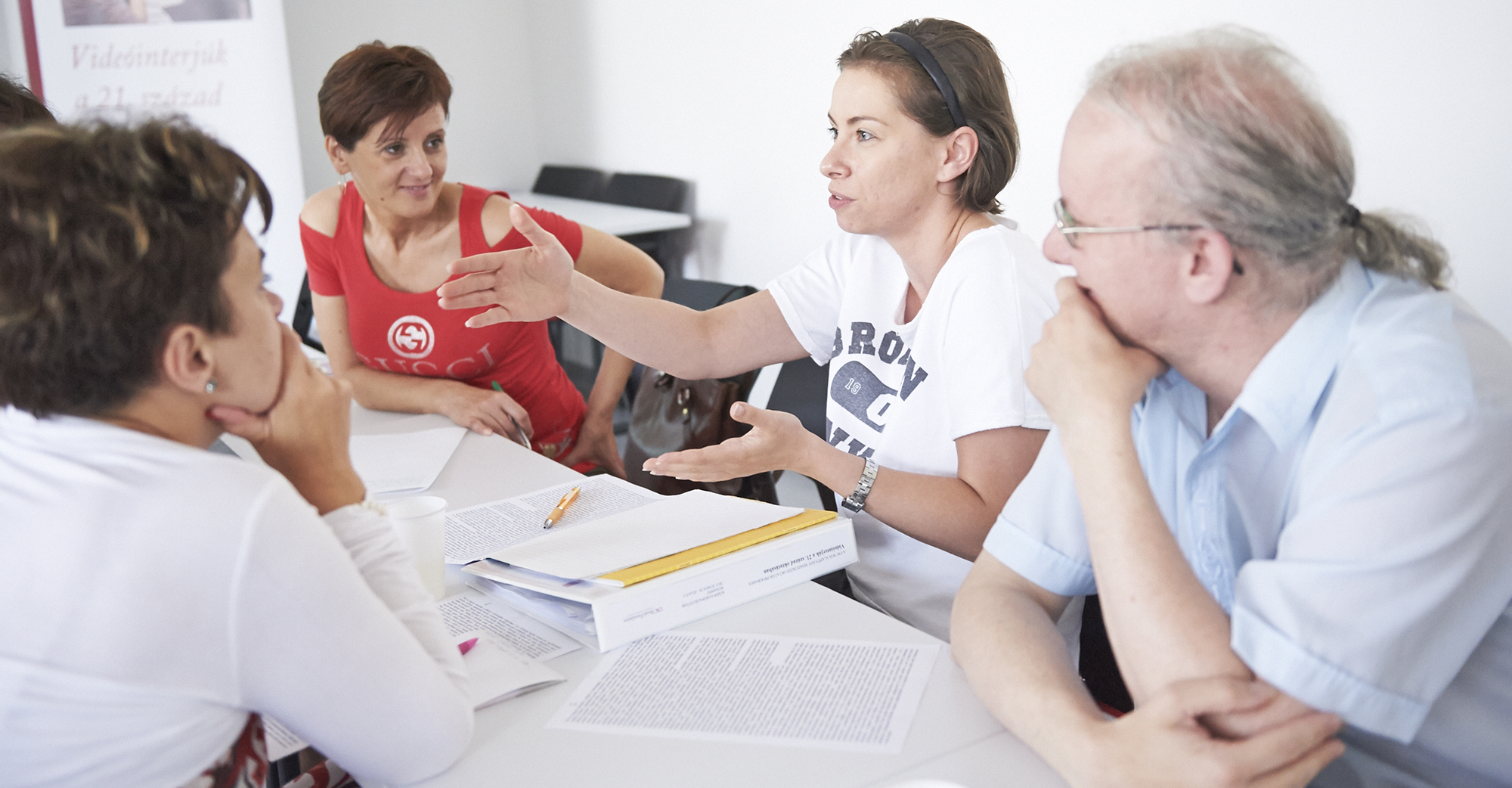 Educators in Hungary are encouraged to apply for this year's Teaching with Testimony in the 21st Century program. The deadline is April 3, 2016.
This year marks the fifth anniversary of the program in Hungary. It now boasts over 75 alumni who teach in schools and cultural institutions across the country.
USC Shoah Foundation's flagship professional development initiative, Teaching with Testimony is a two-year program that incorporates workshops, mentoring, and community building to prepare secondary school educators to search for and utilize testimony from the Visual History Archive, as well as digital learning tools such as IWitness.
Teachers convene for an initial training session in which USC Shoah Foundation's local liaisons provide instruction in using the Visual History Archive, building lessons and activities around the testimonies, ethical video editing, and other topics. Participants pilot the testimony-based lessons they've created in their own classrooms and present them to a professional audience at their school or elsewhere over the next year, and then reunite to present their lessons to next year's cohort and receive feedback.
The initial session will be held June 28 to July 3, 2016, at Central European University in Budapest.
Fifteen applicants will be selected to participate in this year's program. The program is open to educators in all subjects and grade levels, including primary, high school, and university educators and others in the education field such as museum educators, curriculum developers and student teachers.
Teaching with Testimony is accredited by the Hungarian education bureau and participants receive 120 hours of in-service training. The program is free for participants.
In their application, applicants must watch clips of testimony and write a response about their educational value.
Teaching with Testimony alumni praise the program for introducing them to the inspiring educational possibilities of the Visual History Archive and helping them develop lessons that impact students on a personal level. Graduates have created lessons that use testimony to teach art, ethics, history, English and more.
Like this article? Get our e-newsletter.
Be the first to learn about new articles and personal stories like the one you've just read.