Visual History Archive Presentations at University of Texas and Texas A&M
Mon, 04/04/2016 - 5:00pm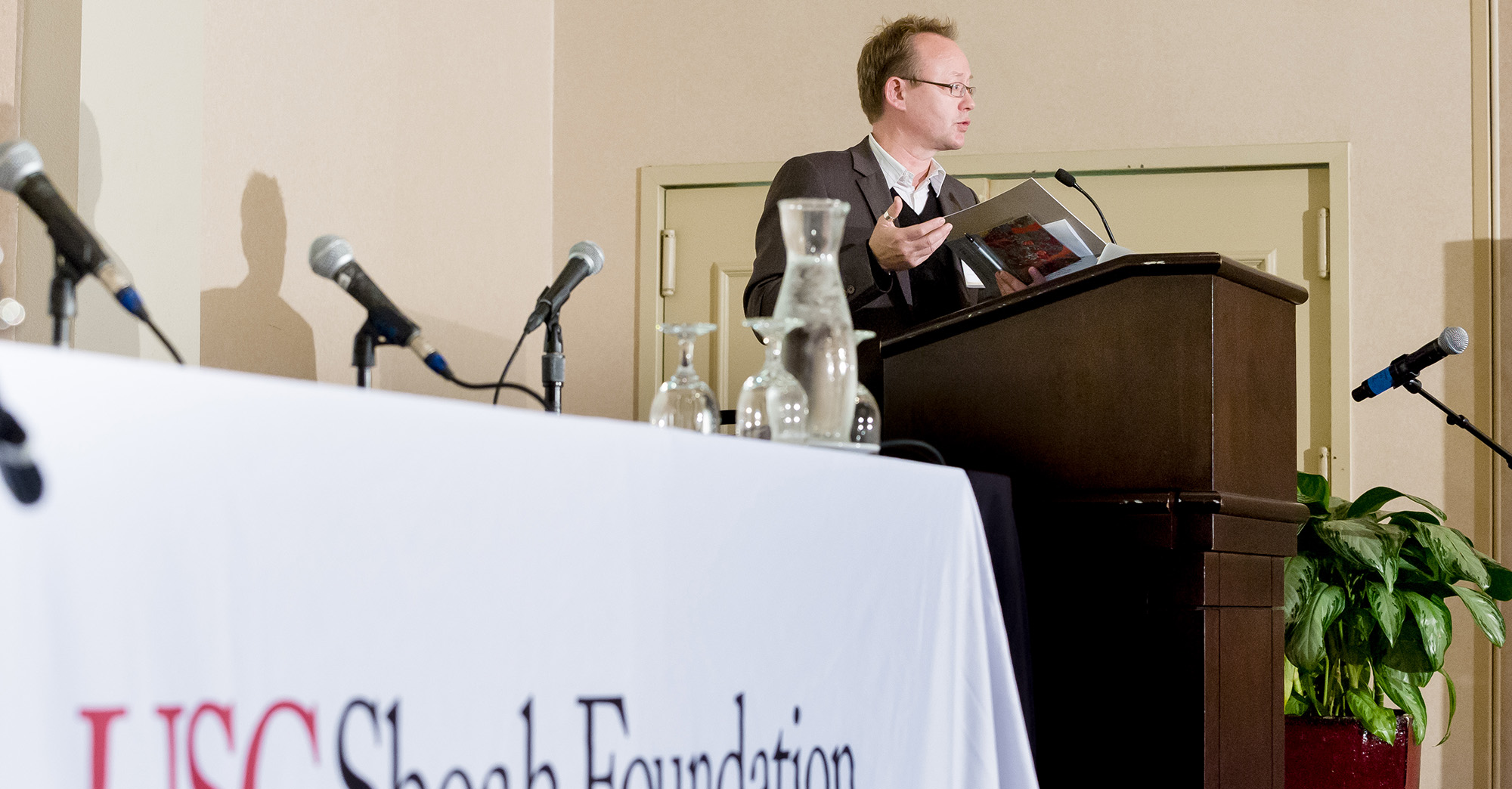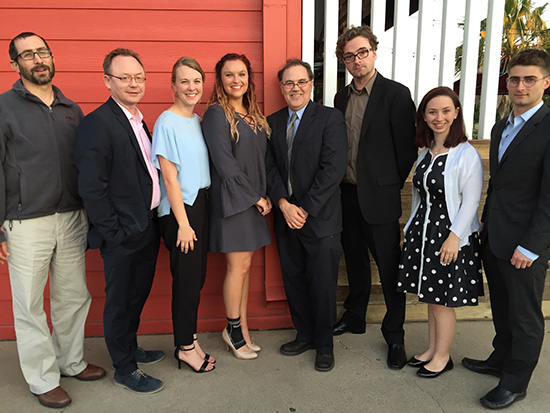 Rabbi Matt Rosenberg, left, Wolf Gruner, second from left, Adam Seipp, fourth from right, and Crispin Brooks, third from right, with students at Texas A&M University
The University of Texas at Austin and Texas A&M University are each hosting presentations about USC Shoah Foundation, the Visual History Archive and its possibilities for research this week.
On April 4, USC Shoah Foundation Center for Advanced Genocide Research Director Wolf Gruner gave a lecture at Texas A&M University entitled "Defiance and Protest: Forgotten Individual Jewish Reactions to the Persecution in Nazi Germany," hosted by the Melbern G. Glasscock Center for Humanities Research. 
Gruner was joined by USC Shoah Foundation Visual History Archive Curator Crispin Brooks for an in-depth presentation to students and faculty on how the Visual History Archive is built and indexed. Later, a panel of students spoke at the university's Hillel for a discussion on "Testimony, Memory and the Holocaust."
The visit and discussion were organized by Professor Adam R. Seipp, USC Shoah Foundation's first-ever Texas A&M Teaching Fellow. The A.I. and Manet Schepps Foundation provides funding for a teaching fellow and student intern at Texas A&M each year. The first intern is Toni Nickel, a junior double majoring in international studies and anthropology and minoring in history and German.
Gruner will give the lecture on genocide resistance again on April 5 at UT Austin, sponsored by the Schusterman Center for Jewish Studies, Center for European Studies, and Institute for Historical Studies in the History Department.
The topic of defiance during the Holocaust is Gruner's area of expertise and a focus of his research in the Visual History Archive.
Like this article? Get our e-newsletter.
Be the first to learn about new articles and personal stories like the one you've just read.