IWitness Video Challenge 2016: Rubric and Scoring
Thu, 04/07/2016 - 5:00pm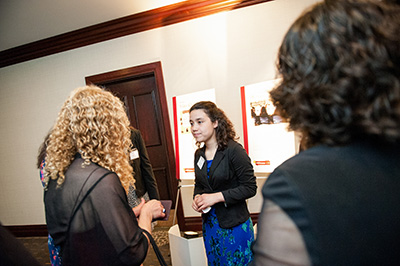 Every other week until the submission deadline May 13, 2016, USC Shoah Foundation will share insight about the IWitness Video Challenge.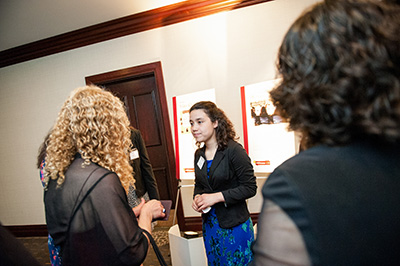 Once students have put the finishing touches on their videos and submitted them to their teachers, it's time to start judging.
Teachers must score each video in their group or class and then only submit the highest-scoring project for judging in the national IWitness Video Challenge.
In the IWitness Video Challenge activity, teachers can download the same scoring rubric that the contest judges will use to determine regional finalists and ultimately the national winner.
The rubric has six categories that are each assigned a score of 0-4. Videos are evaluated according to "Completion of the IWitness Video Challenge Activity" (worth 5 percent), "Connection to Testimony" (25 percent), "Impact of Action Plan" (25 percent), "Social Impact" (20 percent), "Student Involvement" (20 percent), and "Video Project Design and Creativity" (5 percent).
To achieve the highest score in each category, students must demonstrate how testimony inspired their project and show how their project creates value and makes a difference in their community. The students' involvement in the project also needs to be clearly articulated.
High-scoring projects should also be engaging, original and creative, incorporating a variety of elements such as video clips, voiceover, text, still photography and audio.
Last year, the judges chose Emma Heintz and Natalia Podstawka's video "From, Your Friend" because it demonstrated how a small act of decency can make a big difference in people's lives. The judges were especially impressed with how Emma and Natalia used a seemingly simple statement from the testimony of a Holocaust survivor – how important a smile was to her – and developed it into a creative project that brightened the day of every student at their school. The video was also engaging and well made, their plan to write personal notes to all of their classmates was both ambitious and manageable, and the results were tangible and immediate. 
USC Shoah Foundation Executive Director Stephen Smith said Emma and Natalia did more than just make people smile. Along with their whole school, they demonstrated what it means to choose love instead of hate.
The first-ever winner, Ruth Hernandez, impressed the judges in 2014 with her video "Voices of Our Journey" because she found a personal connection to the testimonies of Holocaust survivors. She then participated in an activism event that demonstrated her understanding of how genocides of the past connect to current events today.
Like this article? Get our e-newsletter.
Be the first to learn about new articles and personal stories like the one you've just read.