185 Armenian Genocide Testimonies Added to Visual History Archive
Mon, 04/18/2016 - 5:00pm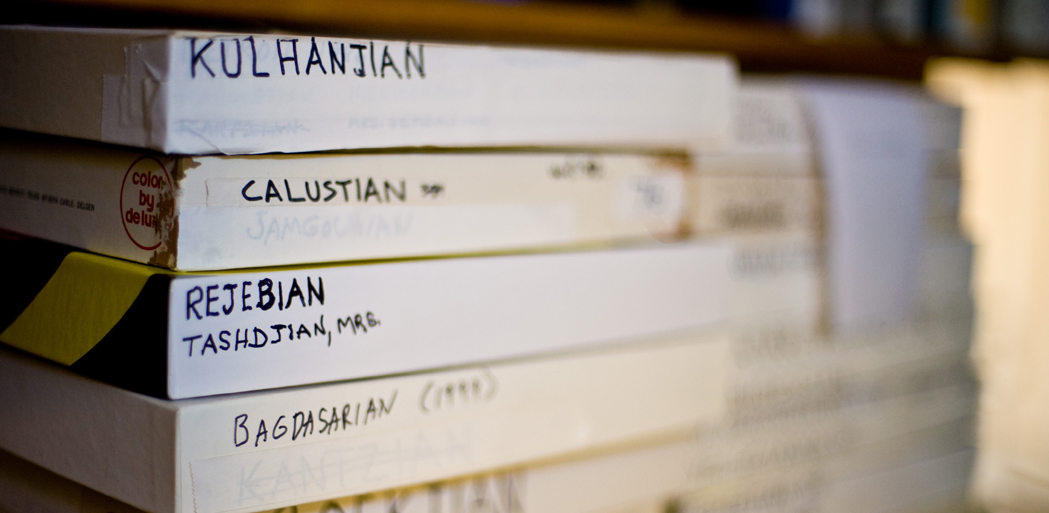 USC Shoah Foundation published 185 Armenian Genocide testimonies in the Visual History Archive on Friday, nearly tripling the size of the Institute's Armenian Genocide collection.
At the collection's launch in April 2015, 60 testimonies of Armenian Genocide survivors, descendants and witnesses were fully integrated, indexed and viewable in the Visual History Archive.
On Friday, April 15, 185 fully indexed testimonies were added to the collection in the Visual History Archive, for a total of 245. The final 86 testimonies in the collection will be integrated into the Visual History Archive by fall 2016.
The 331 total Armenian Genocide testimonies that will make up the Institute's collection were originally collected by the Armenian Film Foundation, which partnered with USC Shoah Foundation in 2010 to integrate them into the Visual History Archive. The testimonies were filmed by the late documentarian J. Michael Hagopian from 1968 to 2005.
The Armenian Film Foundation has also continued to record select testimonies of survivors and witnesses over the last few years which will be integrated into the Visual History Archive as well.
The testimonies integrated on Friday included two new "experience groups": seven Armenian Genocide scholars and four Yezidi survivors.
Yezidis are a Kurdish minority and adherents of the Yezidi (or Yazidi) religion who were also persecuted during the Armenian Genocide. Between 200,000 and 1,000,000 Yezidis today live in eastern Turkey, northern Syria and northwestern Iraq.
The scholars who gave testimony include Richard Hovannisian, James Gidney and Gerard Chalian. They discuss topics of Armenian Genocide scholarship such as denial, World War I history, restitution and more.
A pilot project to transcribe, translate and subtitle the Armenian Genocide testimonies in English is currently underway. 
Like this article? Get our e-newsletter.
Be the first to learn about new articles and personal stories like the one you've just read.