Managing Testimony Data Gets an Update
Tue, 05/03/2016 - 5:00pm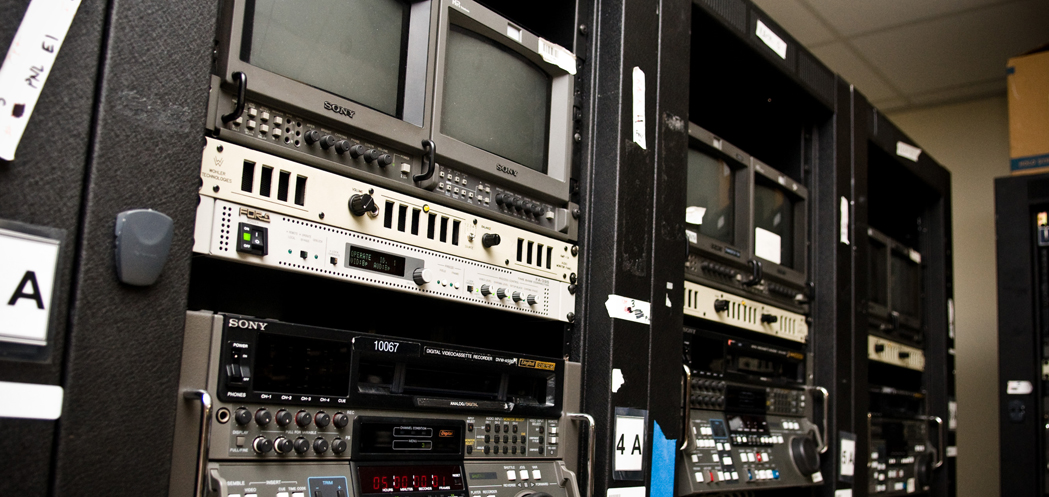 USC Shoah Foundation's ability to capture and preserve important information about each testimony has gotten a critical update.
Behind the "curtain" of what viewers see in the Visual History Archive and IWitness lies a matrix of data tables that hold biographical and accession details relating to every testimony. Most of this information comes from documents called Pre-Interview Questionnaires (PIQs), which provide everything from survivors' birthdates to camps they may have been held in and other names they have been known by.
Over the past 20 years, the USC Shoah Foundation has relied on a Filemaker Pro database to organize PIQ information. Yet as the Visual History Archive has grown, that tool didn't keep pace with additions and changes to the collection.  It was time for a change.
Enter the new Schedule and Acquisition (SNA) web application, developed by a USC Shoah Foundation Information Technology Services team led by Michael Russell, Lead Web Developer. The SQL-based SNA app, over two years in the making, was released at a particularly critical time: Besides adding new collections to the Visual History Archive, the USC Shoah Foundation was preparing to launch new tools for video processing and preservation.
Video Archive and Post Production Manager Ryan Fenton-Strauss, Senior Software Architect Mills Chang, and Programmer Richard Starr have developed a suite of end-to-end systems that track videos in every stage of the preservation process, from arrival on the USC Shoah Foundation's proverbial doorstep to digitization and quality checks. The SNA app works hand-in-glove with these other new systems, improving the archiving, preservation and metadata retention workflow.
Archivist Sandra Aguilar is currently testing the integration of the SNA app into the testimony management workflow and has helped map the legacy PIQ information to the new app. "SNA also enables us to link up the biographical data of the survivors with our other databases in a more seamless way than we could have with our previous tool," says Aguilar.
The app is allowing her to easily archive newly received metadata as well. "We are in the process of adding testimonies taken by other organizations to the Visual History Archive," notes Russell. "Those organizations generally documented biographical data in ways that differ from our PIQs, which made getting that data into our system very laborious. The SNA app streamlines the workflow and creates clean, reliable data."  
In doing so, the SNA app ensures that the USC Shoah Foundation can easily maintain data that supports every testimony in its collections. It also means that new testimonies can be quickly prepared for indexing, the process of making them searchable by attaching keywords to each 1-minute segment. And the faster the work behind the scenes, the faster these living histories can be made available to researchers, students, and family—with all of their essential biographical information intact.
Like this article? Get our e-newsletter.
Be the first to learn about new articles and personal stories like the one you've just read.