Armenian Genocide Collection to be Translated and Subtitled
Fri, 05/20/2016 - 5:00pm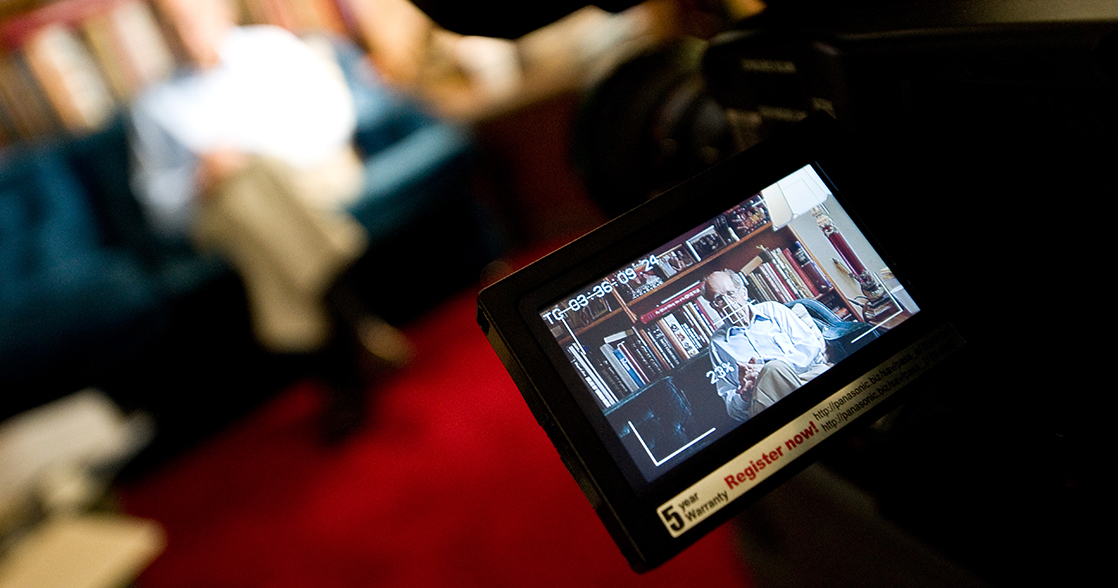 USC Shoah Foundation's Armenian Genocide Collection is in the process of being transcribed, translated and subtitled in English, so that more scholars, students and the public can watch the testimonies given in the survivors' native languages.
The Armenian Genocide collection was first recorded by documentarian J. Michael Hagopian from 1968-2005. The 333 testimonies are in Armenian, Turkish, Arabic, Kurdish, and Greek, as well as some in French, German, Spanish, Russian and English that are not being translated at the moment.
Though USC Shoah Foundation has never embarked on such a comprehensive project to transcribe and translate its testimonies before, the Institute thought that offering English subtitles for the Armenian Genocide collection would make the collection more widely available to the public and scholars since most people who use the Visual History Archive are not fluent in those languages.
@USCShoahFdn Armenian Genocide Collection is being transcribed, translated and subtitled in English.
In fall 2016, visitors to the Visual History Archive will be able to view English subtitles on the Armenian collection testimonies in the Visual History Archive that are not in English. Transcripts will be provided later through USC Shoah Foundation's partnership with ProQuest.
USC Shoah Foundation is working with language specialists for the Greek, Kurdish, Turkish and Arabic testimonies and partnered with translation company EQHO Globalization to translate, transcribe and subtitle the Armenian-language testimonies – the majority of the collection.
EQHO hired Armenian translators and content specialists to make sure the translations are accurate, and Armenian Genocide expert Dr. Richard Hovannisian and USC Shoah Foundation Armenian Genocide Collection Project Specialist Manuk Avedikyan are reviewing the transcirbing and translating work.
Avedikyan said challenges have arisen when interviewees speak in uncommon Armenian dialects or use Turkish vocabulary that the translators are unfamiliar with. However, the careful review process has resolved these issues when they arise.
It is especially important to ensure the translations' accuracy to combat Armenian Genocide denial, said Director of Administration Ari Zev.
"The issue of denial is always present and has unfortunately increased in recent months," Zev said. "The historical sensitivity, politicization of recognition and scale of this Armenian Genocide oral history requires attention to making sure these translations are accurate on all fronts."
Scholars and other viewers will gain complex insights into the stories of the survivors when they are able to understand testimonies given in the interviewee's native language, Avedikyan said. Many survivors learned English later in their lives and are less proficient than they are in their native tongues like Armenian or Turkish. Some survivors speaking in English at times may leave out details and/or simplify their experiences.
Testimonies given in their native tongue have nuances and insights that the English testimonies simply don't have.
"By translating the original Armenian, scholars and the public are able to gain a more complete understanding of their story and historical reality," Avedikyan said.
Currently, 245 testimonies are available to view in the Visual History Archive's Armenian Genocide Collection. The final 86 testimonies in the Armenian Genocide collection will be integrated into the Visual History Archive in fall 2016. 
Like this article? Get our e-newsletter.
Be the first to learn about new articles and personal stories like the one you've just read.