Institute Staff Attend IHRA Meetings in Bucharest
Wed, 05/25/2016 - 5:00pm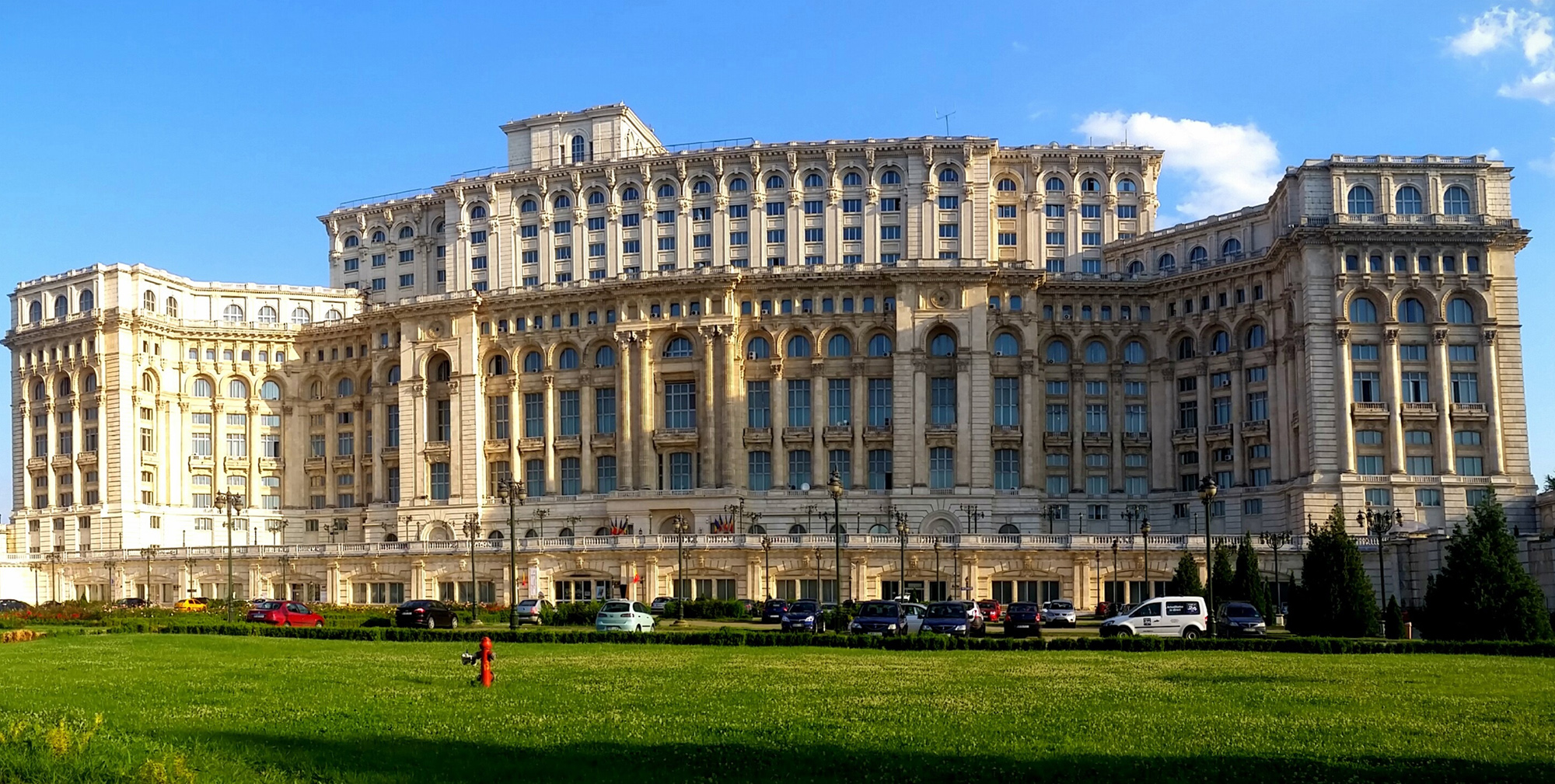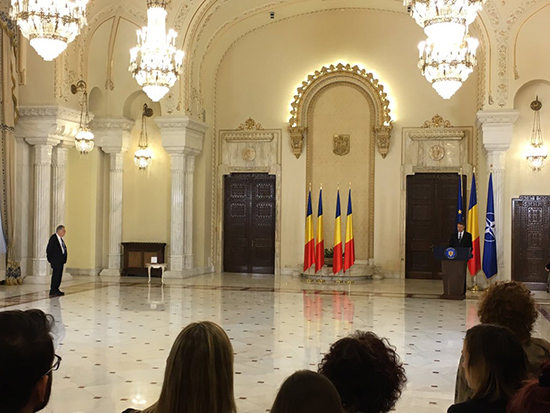 Yehuda Bauer receives his award from President Klaus Iohannis
USC Shoah Foundation Managing Director Kim Simon and Director of Education Kori Street are in Bucharest, Romania, this week at the bi-annual plenary meeting of the International Holocaust Remembrance Alliance (IHRA).
The International Holocaust Remembrance Alliance (IHRA) is an intergovernmental body whose purpose is to place political and social leaders' support behind the need for Holocaust education, remembrance and research both nationally and internationally. IHRA currently has 31 member countries, ten observer countries and seven Permanent International Partners.
Directors at @USCShoahFdn visited Bucharest for an International Holocaust Remembrance Alliance meeting.
USC Shoah Foundation participates in IHRA as part of the U.S. delegation, along with other Holocaust institutions including the Simon Wiesenthal Center and United States Holocaust Memorial Museum.
The IHRA has an annually rotating Chairmanship, and the appointed Chair is responsible for the overall activities of the organization. May 23-26, 2016, is the first bi-annual plenary meeting under the Romanian Chairmanship in Bucharest.
On the agenda for the meeting is a presentation on the outcome of IHRA's conference on research on education about the Holocaust, which was held in February in Lucerne, as well as discussion topics including IHRA evaluation, endangered sites and a working definition of anti-Semitism.
Renowned Holocaust expert Yehuda Bauer also received the honor of Honorary Chairman of IHRA from Romanian President Klaus Iohannis. It was Bauer's 90th birthday.
Like this article? Get our e-newsletter.
Be the first to learn about new articles and personal stories like the one you've just read.