Center for Advanced Genocide Research Welcomes Summer Research Fellows
Tue, 05/31/2016 - 5:00pm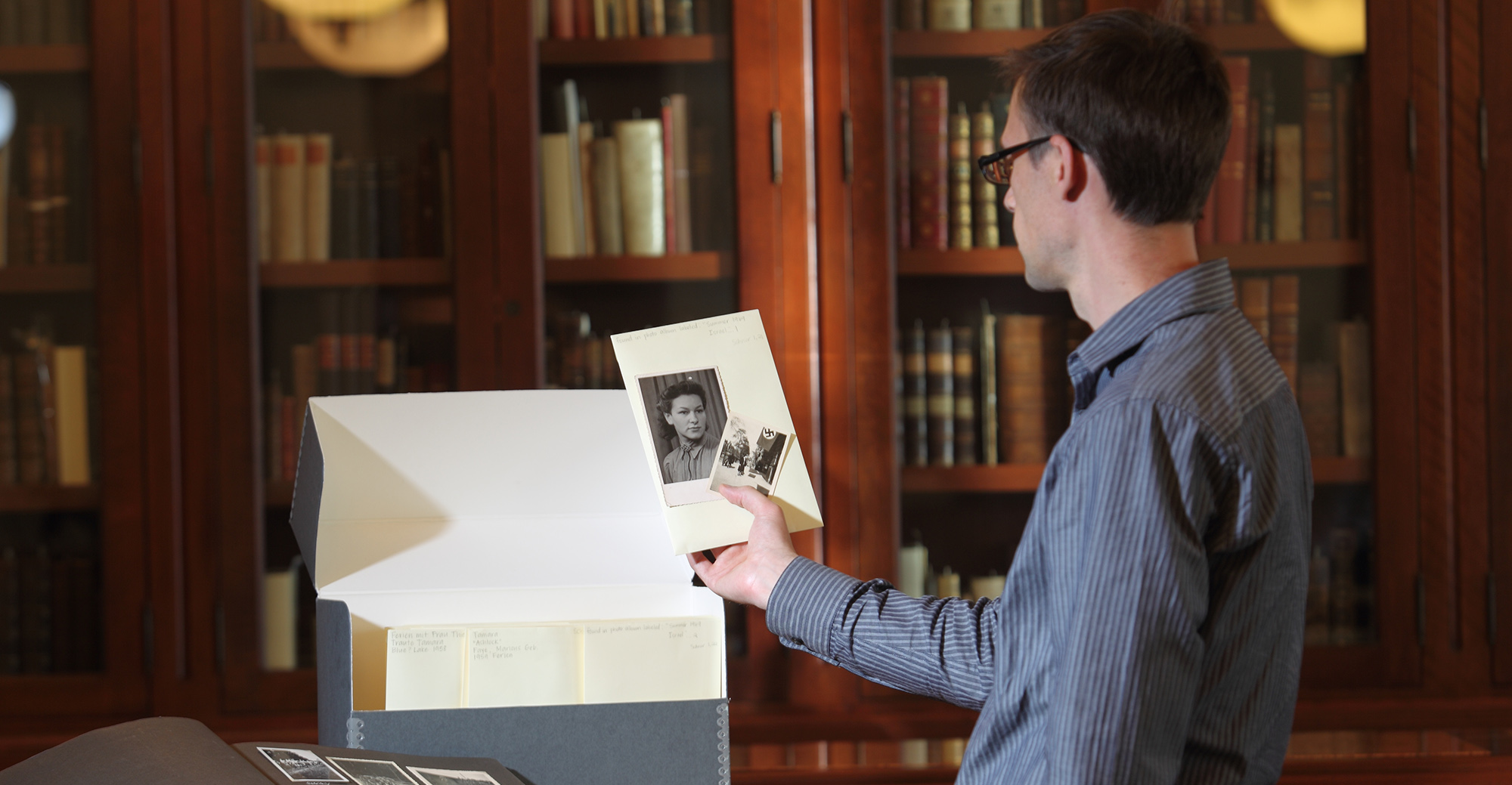 USC Shoah Foundation Center for Advanced Genocide Research will host a steady stream of undergraduate, graduate and faculty fellows this summer who will conduct research in the Visual History Archive for a wide range of projects.
First up is the DEFY Undergraduate Summer Research Fellow Nisha Kale, a USC student studying neuroscience and law, history and culture. Kale is currently spending three weeks at the Center watching testimonies to study the behavior of genocide survivors during times of stress. Kale hopes to shed light on whether these responses are determined more by biology or the situation itself.
A stream of fellows with conduct research in the VHA this summer.
Also in the middle of her fellowship at the Center is Erin Mizrahi, Graduate Summer Research Fellow. Mizrahi is a Ph.D. candidate in comparative studies at USC and is researching moments of silence in testimony – in a survivor's retelling of unspeakable horrors, a bystander's or perpetrator's response to the atrocities, or even the viewer herself while watching the testimony.
Throughout July and August, three more research fellows will be in residence at the Center.
Béatrice Bennett, USC Faculty Summer Research Fellow, will research individual experiences of "writing under threat" in France during the Nazi occupation. Bennett is director of the USC Francophone Research and Resource Center.
Lacey Schauwecker, USC Graduate Summer Research Fellow, will have access to USC Shoah Foundation's as yet-unpublished Guatemalan Genocide testimonies. Schauwecker, Ph.D. candidate in comparative literature, will question how the testimonies are "incomplete" and perhaps resist comprehension.
Piotr Florczyk, USC Graduate Summer Research Fellow Honorable Mention, was also awarded a 10-day residence at USC Shoah Foundation. Florczyk, Ph.D. candidate in literature and creative writing, will watch Polish testimonies in order to write a suite of poems about Polish Jews.
Like this article? Get our e-newsletter.
Be the first to learn about new articles and personal stories like the one you've just read.