Paula Cuellar Cuellar Awarded 2016-17 Center Graduate Research Fellowship
Thu, 06/02/2016 - 5:00pm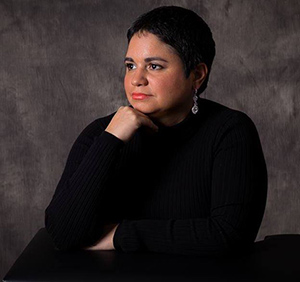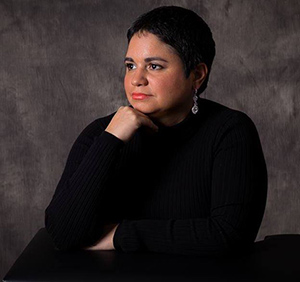 Paula Cuellar Cuellar, Ph.D. candidate in history and human rights at the University of Minnesota, will be in residence at USC Shoah Foundation Center for Advanced Genocide Research this fall as the Center Graduate Research Fellow.
As the 2016-2017 Center Research Fellow, Cuellar will conduct research in the Visual History Archive at USC Shoah Foundation from August to September 2016 and give a public talk during her stay.
Cuellar got her master's in Human Rights and Education for Peace from the University of El Salvador and master of laws degree from the University of Notre Dame. She is published in Revista de Estudios Centroamericanos, Journal for the Study of Peace and Conflict, and Revista IIDH.
Cuellar is researching scorched earth campaigns in Guatemala and El Salvador. Though such campaigns are not normally classified as genocide, since people were not targeted according to a certain ethnicity, race or religion, Cuellar argues that it was a genocidal operation.
"The definition of genocide is short sighted because the practices were the same," Cuellar said.
Cuellar wants to pay particular attention to the experiences of woman and girls in scorched earth campaigns, since they suffered from violence that was very different from men.
Cuellar will have access to USC Shoah Foundation's newest testimonies of Guatemalan Genocide survivors during her fellowship. These testimonies are currently in the process of being indexed by USC Shoah Foundation staff and are not integrated in the Visual History Archive yet. Cuellar said she will be "honored" to be one of the first scholars to view the testimonies.
"People are in desperate need to speak and have their experiences acknowledged by someone."
Over the past several months, Cuellar has conducted her own testimonies of women in El Salvador. She said working directly with victims and hearing their stories is a powerful, "life-changing" experience.
"Whenever I finish taking their testimonies, they thank me. They say 'You're one of the few people to listen to my experience,'" Cuellar said. "They feel it's a cathartic experience. People are in desperate need to speak and have their experiences acknowledged by someone."
Cuellar hopes her fellowship at USC Shoah Foundation will help her shed light on a topic that has not been well documented.
"Women suffered in different ways than men, and the women's and girls' experiences have been silenced," she said.
Like this article? Get our e-newsletter.
Be the first to learn about new articles and personal stories like the one you've just read.