New Guatemala Content Coming to IWitness This Fall
Tue, 07/26/2016 - 5:00pm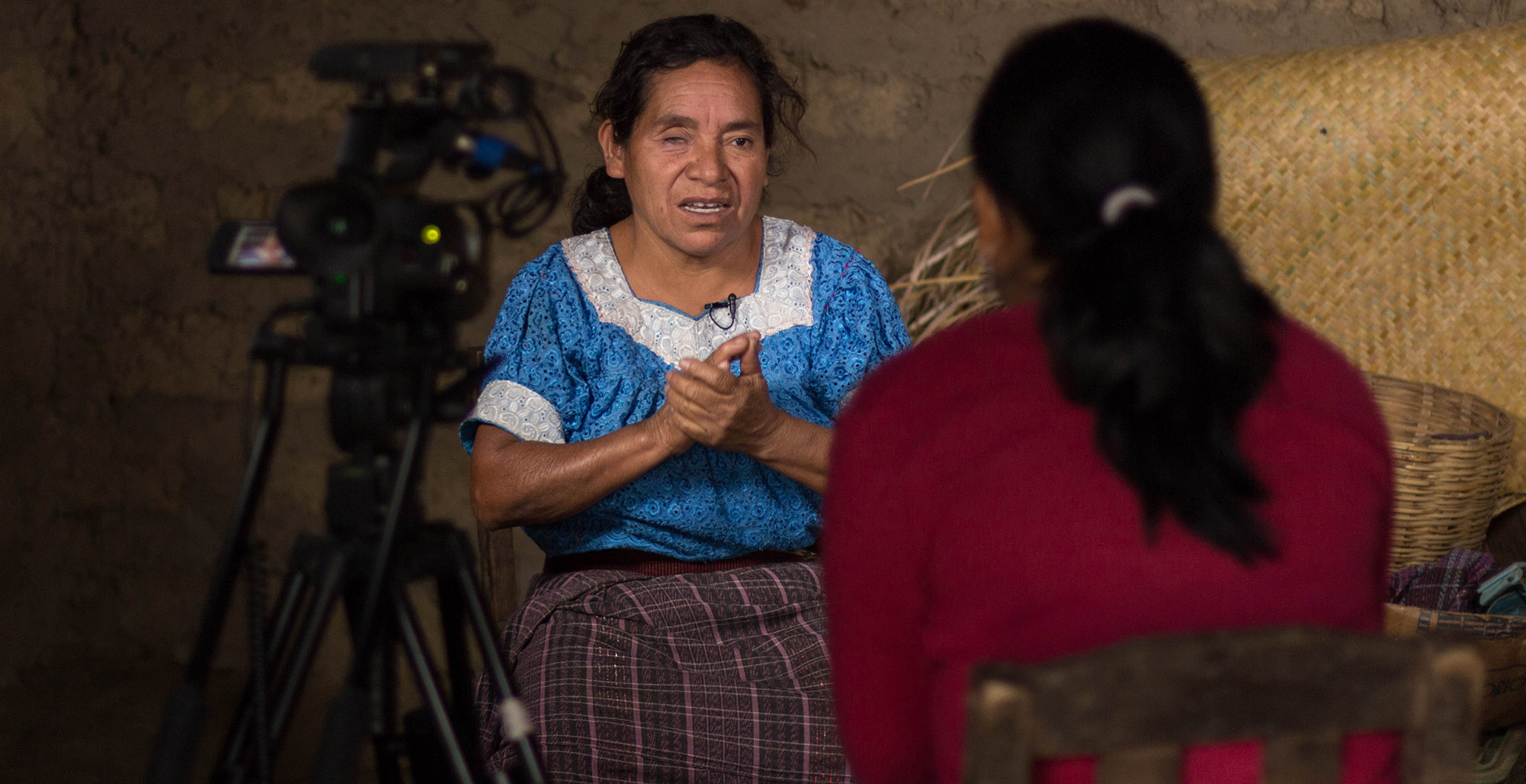 Updates to IWitness in time for the new school year will include a suite of Spanish-language full-length testimonies, testimony clips and activities from USC Shoah Foundation's new Guatemalan Genocide collection.
USC Shoah Foundation and La Fundación de Antropología Forense de Guatemala have conducted a pilot that to date has collected 10 video interviews from Guatemalan survivors and witnesses. These testimonies are now with USC Shoah Foundation and are being preserved and indexed. All the interviews in this collection are being conducted in Spanish and once indexed will be added to USC Shoah Foundation's Visual History Archive.
This fall, IWitness will add seven full-length testimonies from the Guatemalan Genocide collection to its library of 1,665 testimonies from the Visual History Archive.
From these full testimonies, 25 curated clips will be added to the Watch page on IWitness, covering a variety of topics such as discrimination, survival and perpetrators.
IWitness to add 7 full-length testimonies from the Guatemala Genocide collection.
There will also be two new IWitness activities about the Guatemalan Genocide, featuring testimony from the collection. Both activities are in Spanish. The activities will include a new video produced by IWitness providing an overview of the Guatemalan Genocide for students.
The first activity is a Mini-Quest "Memorias de Rio Negro: Jesús Tecú Osorio." Students will learn about the history of Guatemala and view clips from Osorio's testimony in order to understand how the genocide affected the life of one individual. To complete the activity, students will choose a set of words to produce a text about Osorio's testimony.
The second activity is an Information Quest "Guatemala: A Silent Genocide." Students will learn about the origin, history and phases of the genocide against the Mayan population of Guatemala from 1981-83. Students will watch testimony clips to create a word cloud, choosing words they feel best represent the topics and themes of the testimony clips in the activity.
Like this article? Get our e-newsletter.
Be the first to learn about new articles and personal stories like the one you've just read.