Over a Dozen ITeach Seminars on IWitness Coming to Detroit Area in 2016-2017
Tue, 08/02/2016 - 5:00pm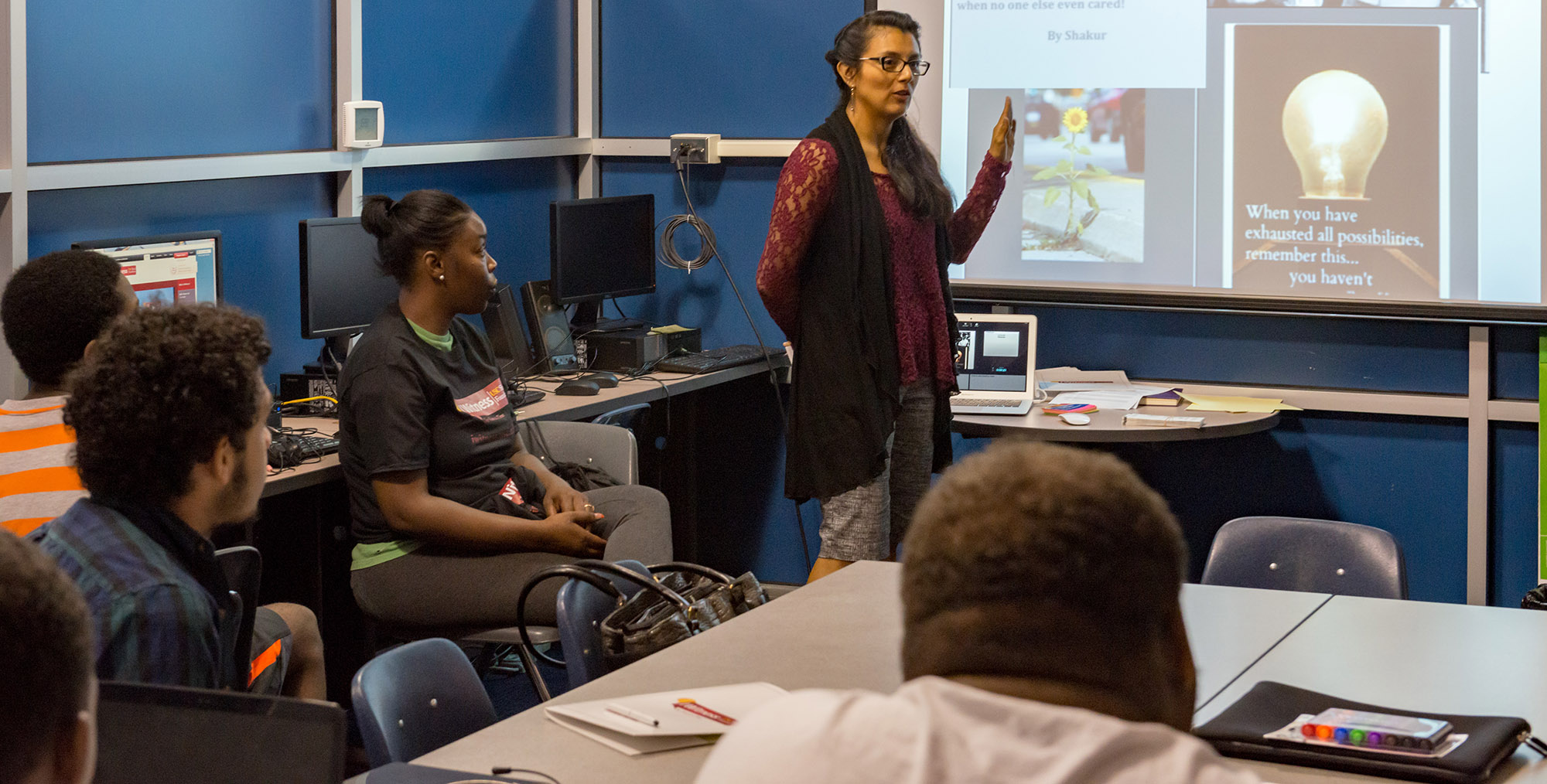 USC Shoah Foundation will kick off its 2016-17 school year education for Detroit-area teachers with an ITeach Seminar the weekend of August 15, followed by 12 more IWitness Detroit professional development seminars held through April of 2017.
IWitness Detroit is a two-year effort by the Institute that provides teacher education, programming for students, and academic resources to engage students in learning through testimony and deliver a multimedia educational experience.
The program is sponsored by the Ford Motor Company, which was also the sole sponsor of the 1997 NBC Broadcast of "Schindler's List," the film that inspired the establishment of the Institute.
USC Shoah Foundation's Ambassadors for Humanity Gala was held in Detroit last year and honored William Clay Ford, Jr., executive chairman of Ford Motor Company, with the Ambassador for Humanity award. The gala included a "classroom experience" showcase where attendees were invited to observe 15 students participating in an IWitness activity in which they wrote poems inspired by testimony.
The upcoming training sessions will be led mainly by Corey Harbaugh, director of teaching and learning at Fennville Public Schools. The training will introduce participating educators to IWitness and strategies for using testimony in the classroom, including how to integrate testimony across the curriculum and how to create testimony-curriculum plans for their individual classrooms.
@USCShoahFdn's ITeach is coming to Detroit this fall. 
There has already been significant interest in the events, partly due to the passing of Michigan House Bill 4493, which went into effect June 14 of this year. The bill mandates that public school's social studies curriculum for grades 8-12 "include age- and grade-appropriate instruction about genocide, including, but not limited to, the Holocaust and the Armenian Genocide." USC Shoah Foundation's IWitness program has resources that cover both the Holocaust and the Armenian Genocide.
This isn't USC Shoah Foundation's first time in Detroit. The Institute has collected 335 testimonies in the Detroit area over the years. Additionally, the workshops will not be held solely within the city of Detroit. IWitness Detroit is also working with other schools in Michigan, including in the Detroit suburb of Farmington Hills and in Waterford Township.
The seminars will be held in Farmington Hills on August 15; in Macomb County on October 6, November 30, December 7, February 8 and April 19; in Waterford on October 15 and 31, January 14, and February 7 and 11; and in Detroit on December 8 and February 6.
Like this article? Get our e-newsletter.
Be the first to learn about new articles and personal stories like the one you've just read.