IWitness Workshop at Powell Holocaust Summer Institute in Seattle
Tue, 08/09/2016 - 5:00pm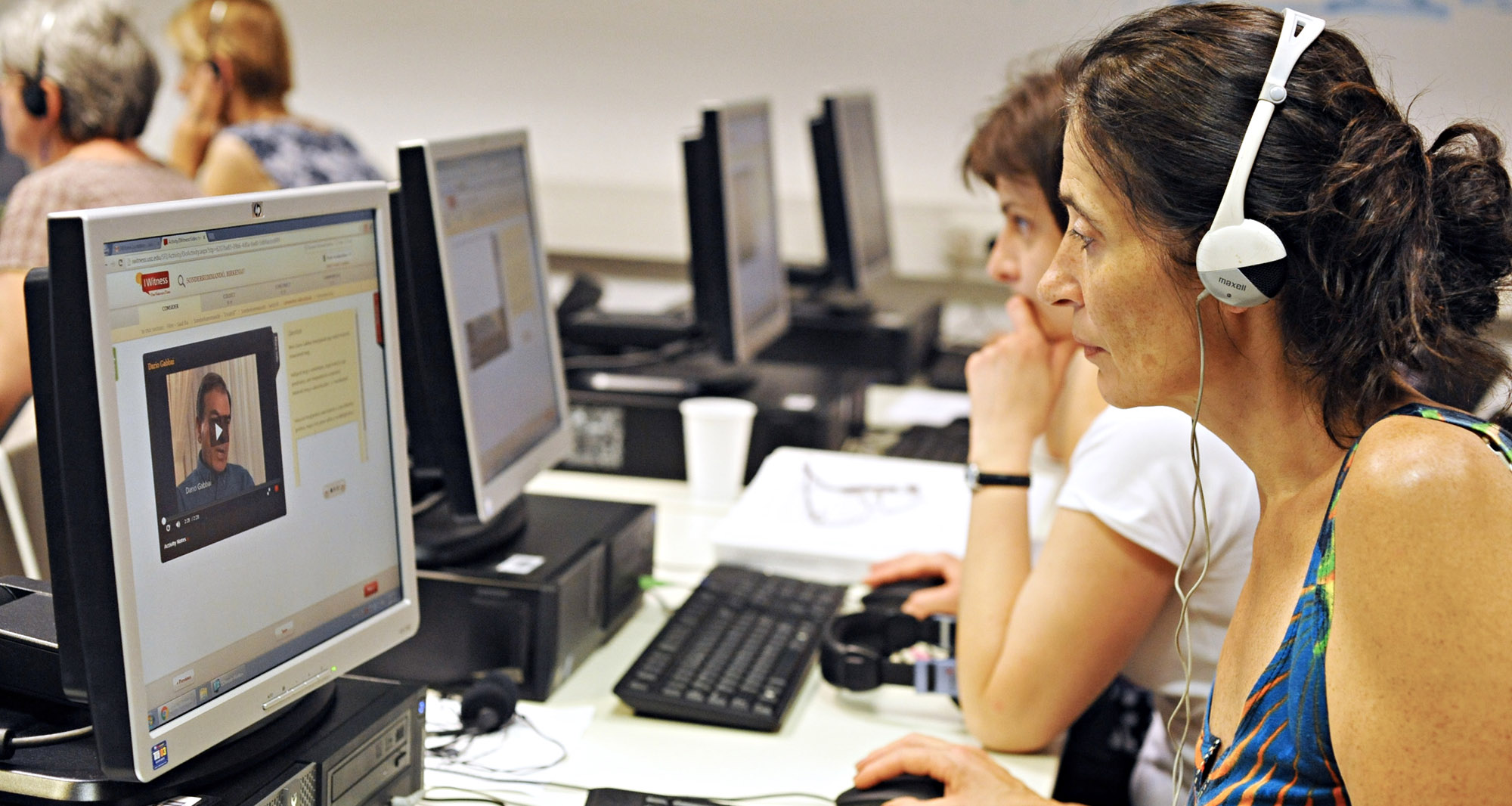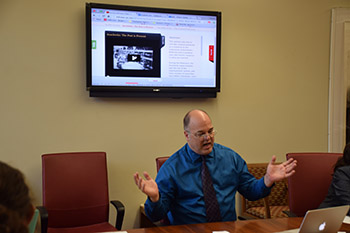 Rob Hadley leads IWitness workshop in 2015
USC Shoah Foundation's education regional consultant for the United States, Rob Hadley, is teaching 30 educators about IWitness during the
Powell Holocaust Summer Institute
at the Henry and Sarah Friedman Holocaust Center for Humanity in Seattle this week, August 8-12.
The Holocaust Center in partnership with the Memorial Library/Olga Lengyel Institute offers this intensive 5-day summer institute designed for teachers of grades 6-12. In a collaborative environment, teachers explore in-depth topics of the Holocaust, genocide, and human rights, while gaining practical tools to bring these lessons to their students. Participants have the opportunity to hear from national scholars, local experts, and experienced educators, as well as to take part in field trips to areas of interest.
Participants will explore topics related to Holocaust history, including antisemitism, rescue and resistance, genocide, non-Jewish victims of the Holocaust, Japanese Internment, current events, and local connections. Each day will focus on selected themes and will include reference and discussion of today's world, common core standards, and practical applications for the classroom.
Before the institute started, the educators were instructed to register for IWitness, watch a tutorial and complete an activity as a student in order to get a better sense of the structure of IWitness and its resources.
Hadley's IWitness workshop will focus on activity development and the educator management tools in IWitness. Hadley will lead them in learning strategies for using IWitness in the classroom and their individual goals for integrating testimony into their curriculum.
Participants who complete the program will become the first cohort of Powell Fellows. Powell Fellows will have the opportunity to participate in advanced professional development opportunities throughout the year and will help to mentor new teachers.
Like this article? Get our e-newsletter.
Be the first to learn about new articles and personal stories like the one you've just read.