Testimony in Armenian Collection Will Include Visual History Archive's First Funeral
Thu, 08/11/2016 - 5:00pm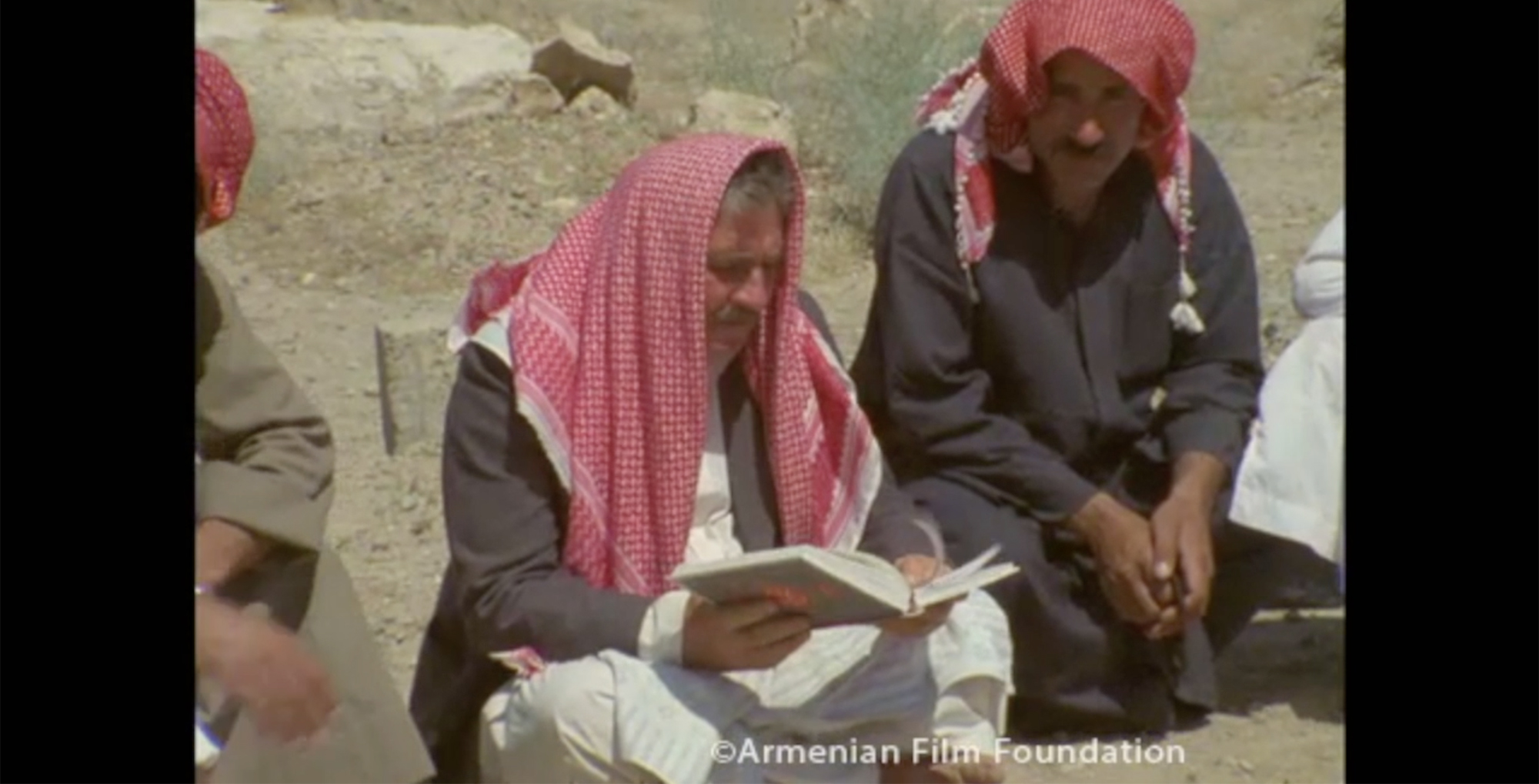 The integration of the final Armenian Genocide collection testimonies in the coming months will bring unique stories and testimony formats to USC Shoah Foundation's Visual History Archive — including one that includes both a survivor's life and his death.
Abdulla Garabed was an Islamacized Armenian living in Syria when filmmaker J. Michael Hagopian paid him a visit to interview him in 1988 for one of the numerous documentaries Hagopian made on the Armenian Genocide. Through an agreement with Hagopian, his wife, the Armenian Film Foundation, and the Institute, these interviews and the b-roll footage associated with them have been integrated into the VHA and is the largest Armenian Genocide film collection in the world.
Abdulla Garabed was born in Zeitun (present-Süleymanlı, Turkey) sometime around 1908. In his interview he discusses the deportation that led him to the deserts of Der Zor and what happened to him subsequently. Garabed told Hagopian that he survived a cave fire in Al-Shaddadi, Syria that was intended to kill hundreds of Armenians. Two weeks after Garabed was interviewed, he passed away. Hagopian received permission to shoot his funeral and drove back to his town of Al-Suwar in Syria. There's no testimony in this film, just footage and separate audio of the funeral ceremony and a short interview with one woman speaking mainly about Garabed.
When USC Shoah Foundation received the film, Karen Jungblut, the Institute's director of collections, and Manuk Avedikyan, the primary indexer for the Armenian Genocide collection, didn't know what to do with the segment.
The issue was further complicated by the fact that the funeral was attached to the wrong testimony of a woman with the same last name, Garabed, who was likely shot on the same day.
"Somehow, Abdulla's funeral was in Esther Garabed's testimony, in the very beginning, and we realized they weren't married," Avedikyan said. "He wasn't her husband and she lived in Der Zor, not Suwar. We thought, 'OK, what do we do with this funeral footage in someone else's testimony?'"
Avedikyan and Jungblut decided to edit the funeral into Abdulla Garabed's testimony and include it at the end.
"It's the first time that there's someone's funeral ceremony after their testimony," in the Visual History Archive, Avedikyan said.
Like this article? Get our e-newsletter.
Be the first to learn about new articles and personal stories like the one you've just read.