IWitness Gears Up for Back to School with New Content and Features
Fri, 08/12/2016 - 5:00pm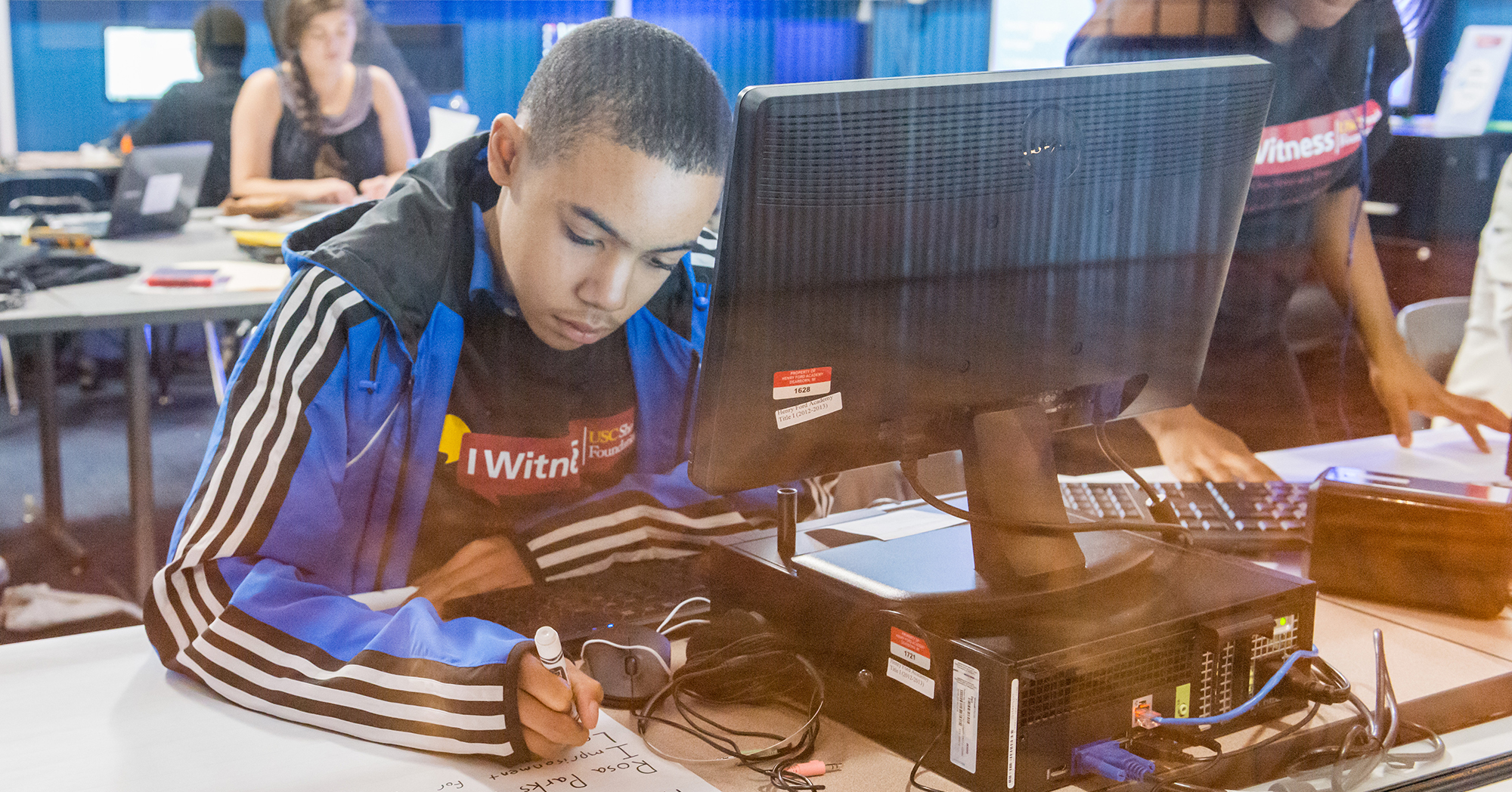 When teachers and students return to school this fall, IWitness will debut new content and features across the site as part of its annual "Back to School" update. Here's a list of what users can expect to see new in IWitness on August 29, 2016.
Mini Lessons
IWitness will debut a brand-new type of activity: Mini Lessons. Testimony-based mini lessons are designed to provide teachers with a readily accessible teaching resource for targeted instruction on a skill or concept that can be used within an existing lesson or unit. Each Mini Lesson will include 1-2 clips of testimony from the Watch page on IWitness and is intended to take 15-30 minutes to complete. Each Mini Lesson addresses one specific skill, such as annotating text, comparing/contrasting, or concept, such as identity or prejudice.
IWitness will publish three English-language Mini Lessons and two Hungarian-language Mini Lessons. The English Mini Lessons are "Margaret Lambert on Identity," addressing listening skills, "Kurt Klein on Racism," addressing reading skills, and "Kizito Kalima on Tolerance," addressing writing skills. In general, each Mini Lesson has students watch the testimony clip and write or discuss their response to it based on specific prompts and questions.
Guatemala Content
IWitness will add seven full-length testimonies from the Guatemalan Genocide collection to its library of 1,665 testimonies from the Visual History Archive.
From these full testimonies, 25 curated clips will be added to the Watch page on IWitness, covering a variety of topics such as discrimination, survival and perpetrators.
There will also be two new IWitness activities about the Guatemalan Genocide, featuring testimony from the collection. Both activities are in Spanish. The activities will include a new video produced by IWitness providing an overview of the Guatemalan Genocide for students.
The first activity is a Mini-Quest "Memorias de Rio Negro: Jesús Tecú Osorio." Students will learn about the history of Guatemala and view clips from Osorio's testimony in order to understand how the genocide affected the life of one individual. To complete the activity, students will choose a set of words to produce a text about Osorio's testimony.
The second activity is an Information Quest "Guatemala: A Silent Genocide." Students will learn about the origin, history and phases of the genocide against the Mayan population of Guatemala from 1981-83. Students will watch testimony clips to create a word cloud, choosing words they feel best represent the topics and themes of the testimony clips in the activity.
Download Student-Constructed Content
IWitness now allows educators and students to download and save their projects and videos from the IWitness site. The IWitness team added this feature after user feedback indicated that users wanted to be able to save their work offline. Now, users can easily download their videos, word clouds and other work they've constructed within IWitness.
Activities
In addition to the two Spanish-language Guatemala activities, IWitness will add five more activities to the IWitness Activity Library: three Mini Quests – "Righteous Among the Nations," "Einsatzgruppen: The Firing Squads of the Holocaust," and "The Danger of a Single Story" – and two Hungarian-language Video Activities – "Dörnhau - Tenyérbe rejtett rajzok" and "Sonderkommando (Son of Saul)."
"Righteous Among the Nations" and "Einsatzgruppen" were written in partnership with Echoes and Reflections. "The Danger of a Single Story" was written by Christa Calkins, a 2015 IWitness Teaching Fellow and teacher who attended the Auschwitz: The Past is Present program with the Institute in January 2015. In this activity, students will examine hatred in its many forms by listening to testimony from multiple perspectives and by reflecting on their experiences with this difficult topic.
Connections Videos
To help educators learn how to use IWitness in their classrooms, IWitness will publish two new "Connections" instructional videos with guidelines and strategies for teaching with testimony.
Rubrics
To help teachers grade their students' work, IWitness will debut new rubrics. These rubrics will provide guidelines for teachers to follow when grading their students' completed IWitness activities such as Video Activities and Information Quests.
Full-Length Testimonies
300 full-length, completely indexed testimonies from USC Shoah Foundation's Visual History Archive will be added to IWitness. These testimonies include seven from the new Guatemalan Genocide Collection and 20 from the Institute's new Canadian Collection – testimony collections from Holocaust institutions and universities across Canada that will also be integrated into the Visual History Archive this fall.
Like this article? Get our e-newsletter.
Be the first to learn about new articles and personal stories like the one you've just read.