Gift to USC Shoah Foundation Center for Advanced Genocide Research will Endow New Academic Research Fellowship
Mon, 08/15/2016 - 5:00pm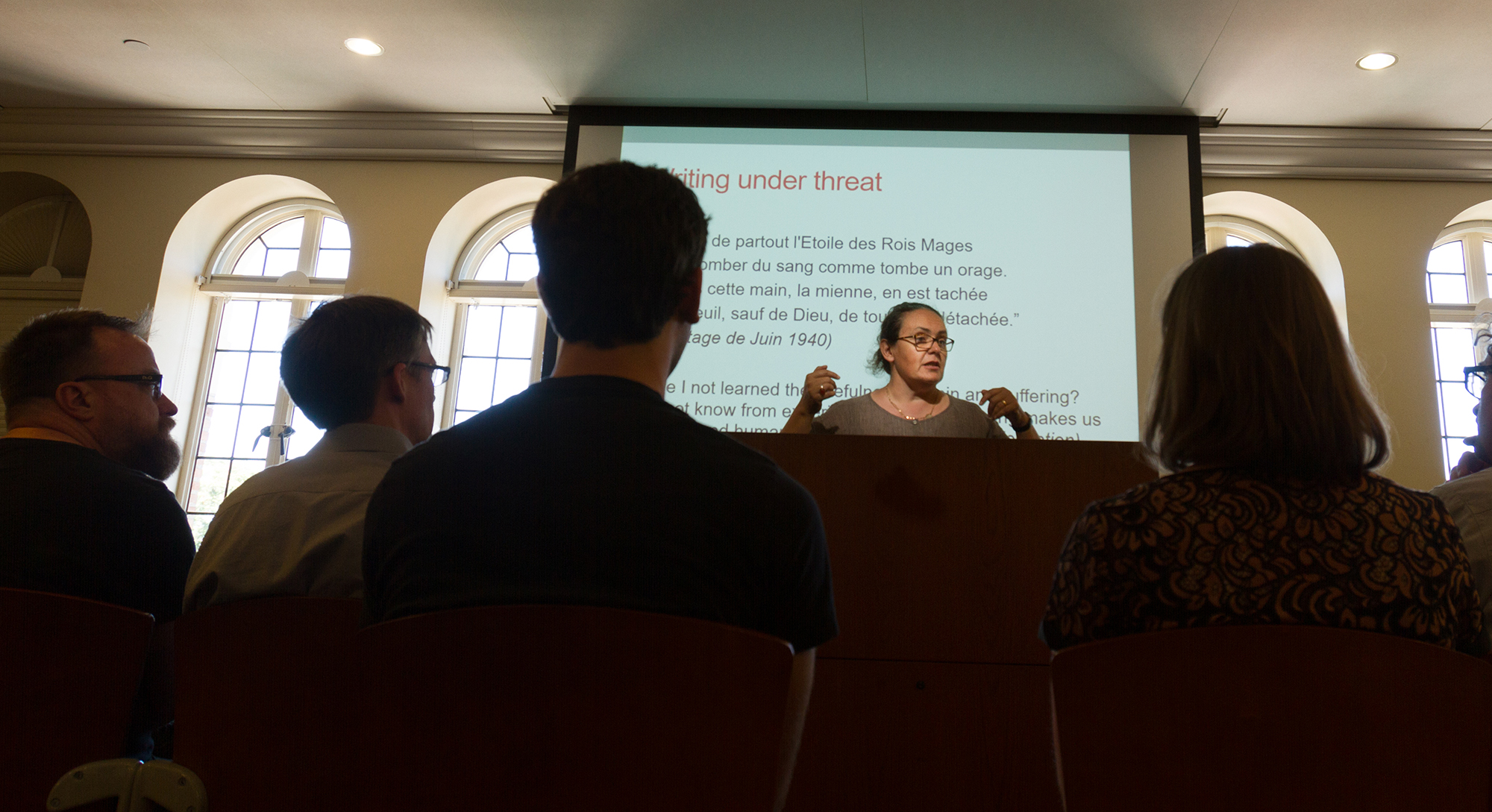 The USC Shoah Foundation Center for Advanced Genocide Research has established a new endowed academic research fellowship with a gift from four longtime supporters of the Institute.
Gerald Breslauer, Mickey Rutman, Tammy Anderson and Sharon De Greiff have provided the $100,000 gift to create the Breslauer, Rutman and Anderson Research Fellowship at the Center, the research and scholarship unit of USC Shoah Foundation, which is housed at the University of Southern California. It will enable one young scholar to spend up to one month in residence at the Center every year.
The donation officially came from Breslauer, Rutman and Anderson LLC of Los Angeles.
"We make this gift in honor of our close friend Steven Spielberg, whose dedication to preserving the voices of history through testimonies of survivors of the Holocaust and other genocides couldn't be more relevant in these uncertain times," they said.
The new fellowship will be awarded to advanced-standing Ph.D. candidates with innovative dissertation research projects in Holocaust and genocide studies. The selected fellow will add to the body of testimony-based research using the Visual History Archive, the world's largest collection of video interviews from survivors of the Holocaust and other genocides. The fellowship competition will be open to scholars of all disciplines and from universities worldwide.
Breslauer and Rutman's involvement with USC Shoah Foundation dates all the way back to the Institute's 1994 inception.
Both sat on the three-member founding board of what was then called Survivors of the Shoah Visual History Foundation, and both remain on the Institute's governing Board of Councilors.
Wolf Gruner, founding director of the Center for Advanced Genocide Research, said that the fellowship will start in the 2017/2018 academic year. An official call for applications will be issued this fall, and the first recipient will be chosen shortly afterwards, with the first fellow's residency as early as fall 2017.
"This gift will enable important advances in our knowledge and support the development of innovative approaches that help the world understand why crimes against humanity occur, and, more importantly, how to prevent societies from spiraling into mass violence," Gruner said. "Without this generous donation, this important work wouldn't be possible."
Like this article? Get our e-newsletter.
Be the first to learn about new articles and personal stories like the one you've just read.