Teachers "Catch" Historical Memories in Brno, Czech Republic
Tue, 08/16/2016 - 5:00pm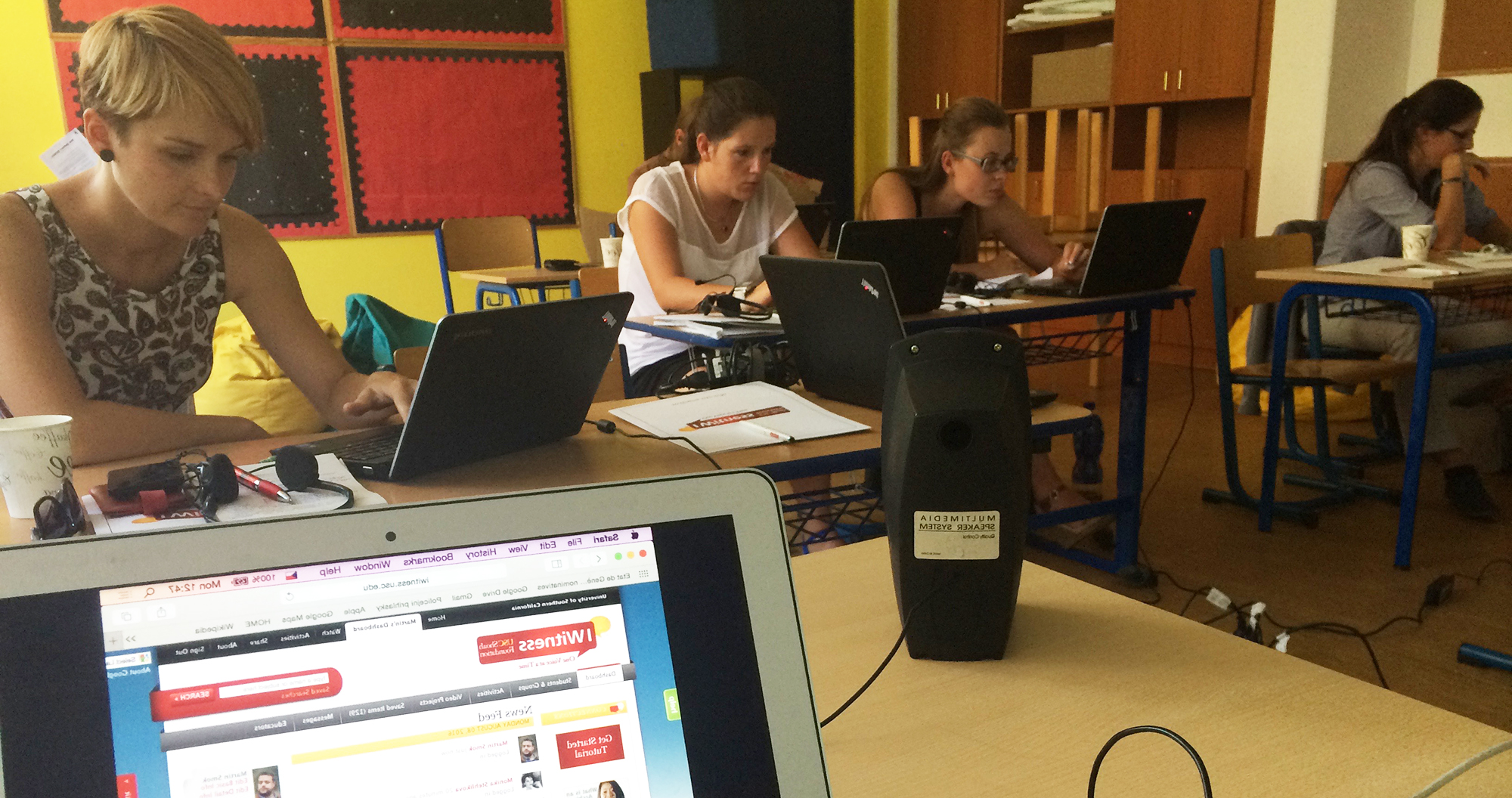 Nine teachers gathered at the International school of Brno on Monday for an IWitness hands-on seminar led by Martin Šmok, USC Shoah Foundation's senior international program consultant based in the Czech Republic.
During the two-day seminar, teachers learned how to use Czech and English IWitness activities -- including lessons in the required computer literacy, the themes activities covered, and digital classroom management -- as well as how to create their own IWitness activities.
The training was meant for teachers from all over Moravia, one of the lands of the Czech Republic. Brno is the largest city and historic capital of Moravia.
The seminar was designed to be very locally specific. Šmok said that Moravia has had a unique history and culture, but the region often feels overshadowed by Prague.
"Moravia, with its tales of Jewish presence and current identity crisis, continues to be underserved and frustrated, with the occasional separatist wave," he said.
This history has given local teachers all the more reason to want to implement IWitness into their classrooms, however.
"The Moravian teachers seemed to be much more motivated," Šmok said. "They were able to formulate why they want to use IWitness, pointing out the current collapse of societal values and the rise of simplistic soundbite slogans, which are often of a racist or nationalist nature."
The seminar ended with an IWalk to the site of the last high school in Moravia  accessible to Jewish children, which was open until 1941. Jewish children could not attend school elsewhere, and Jewish professors were no longer allowed to teach at the universities, so they became educators at this high school.
"The very existence of the school was an act of resistance," Šmok said. "The school memories of the few former pupils who survived resonate with pupils of today."
Despite the somber topic, a lighter moment came during the walk when employees of the office building that now stands where the school once was mistook the IWalk for a Pokemon Go quest.
"Instead of asking us to leave, the local employees asked us which Pokemon we were catching there," Šmok said. "The teachers responded that they are doing something similar, but that they are catching memory and history of the place."
The space used for the seminar was lent by the International School of Brno, a private school that serves 400 students. Lodging, travel and meals were funded by a grant from Bader Philanthropies, Inc. to OpenEye.
Like this article? Get our e-newsletter.
Be the first to learn about new articles and personal stories like the one you've just read.