Application Open for Third Year of Junior Intern Program
Tue, 08/23/2016 - 5:00pm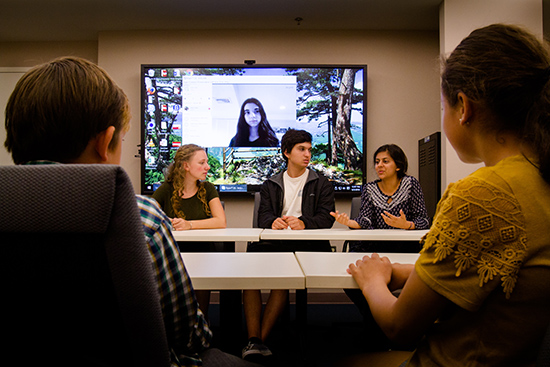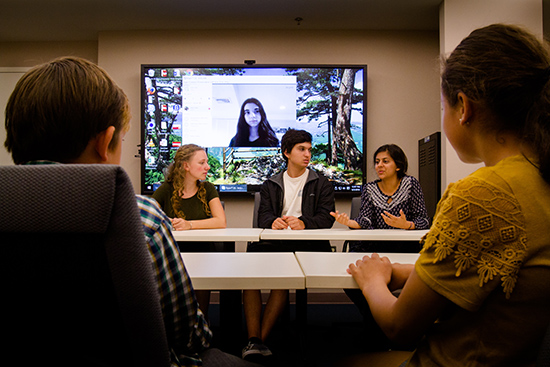 Click HERE to apply for the 2016-17 program
USC Shoah Foundation is preparing for the third year of the Institute's Junior Intern Program, and is accepting applications from students interested in working with testimony. Applications are due October 5, 2016.
The program is designed for students in grades 7 – 12 who want to develop their own voice as they study the Holocaust and other genocides.
"The program impacted me because it made me SO much more confident in myself and in my capability to make a change," a former junior intern said. "Also, after each meeting, I left feeling so incredibly empowered and inspired, eager to learn and do more."
The program includes monthly meetings, community service opportunities, a field trip, and presentations. The interns are split into two groups: 10 students in 7th-9th grade and 10 students in 10th-12th grade.
Last year's annual field trip was a visit to Manzanar Japanese Internment Camp in Central California. In 2015, the 13 junior interns traveled to Warsaw and Krakow to attend the official commemoration of the liberation of Auschwitz 70 years prior.
In addition to the field trip, one of the cornerstones of the year-long learning opportunity is an independent community service project that all junior interns conduct, such as a benefit concert or a food drive.
Interns also contribute to helping USC Shoah Foundation develop learning tools to help students just like them by utilizing IWitness educational resources in their learning.
All in all, the program hopes that it will help students learn to be responsible participants in civil society and create positive change in their lives and communities. So far, it seems it has succeeded.
"[The Junior Intern Program] has opened my eyes and my mind," said a former junior intern. "My eyes to how history has repeated itself over and over again, which baffles me. My mind to what others had to say and their views on the tough challenges we tackle together."
Like this article? Get our e-newsletter.
Be the first to learn about new articles and personal stories like the one you've just read.