Thirty Days of Testimony from the Canadian Collections Begins Today
Thu, 09/29/2016 - 5:00pm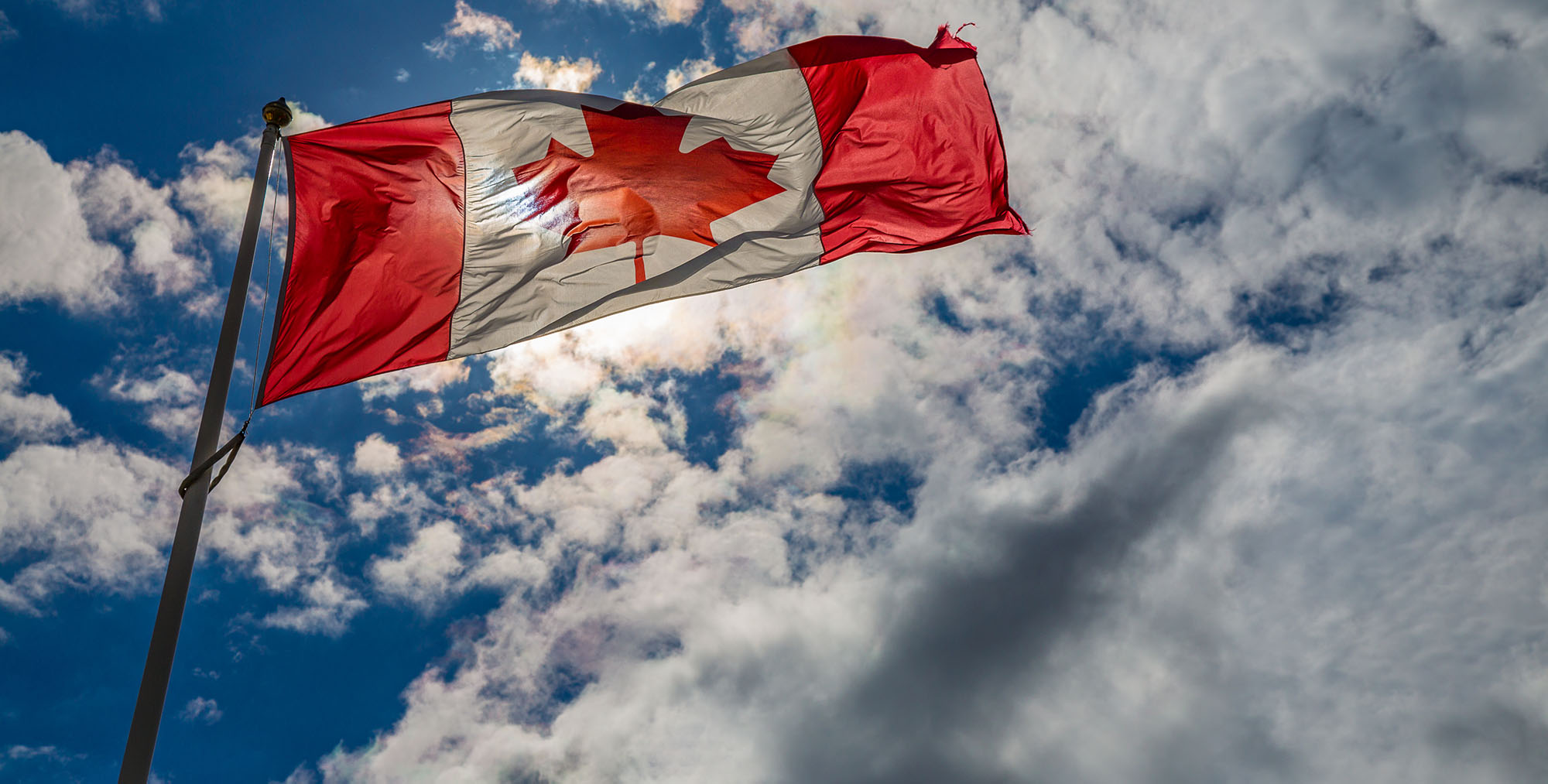 USC Shoah Foundation will honor the official launch of its Canadian collections in the Visual History Archive on September 29 with a 30-day series of clips highlighting the breadth and depth of the collections.
USC Shoah Foundation Executive Director Stephen Smith and Director of Collections Karen Jungblut each attended launch events in Canada on Thursday, Sept. 29. Smith introduced the collections at an event at Sarah and Chaim Neuberger Holocaust Education Centre in Toronto and Jungblut presented on behalf of the Institute at the Montreal Holocaust Memorial Centre.
The Canadian Collections are part of the Preserving the Legacy initiative, which uses the Institute's infrastructure to digitize, index and integrate Holocaust testimony taken by other organizations around the world into the Visual History Archive. Without this initiative, the testimonies would be at risk of being lost.
The Canadian collections consist of 1,250 testimonies taken by nine organizations in Canada, the three biggest of which are the Montreal Holocaust Memorial Centre, Sarah and Chaim Neuberger Holocaust Education Centre, and McGill University. It is the second collection to be digitized through Preserving the Legacy. The first was testimonies from Jewish Family and Children's Services of the San Francisco Bay Area.
To help students and educators find new Canadian content in IWitness, a new dedicated English- and French-language IWitness Canada page offers a selection testimony clips, a French-language activity authored by the Montreal Holocaust Memorial Centre, and guidelines and tutorials for educators. Twenty full testimonies from the Canadian Collections were added to IWitness.
The Canadian collections generally cover the pre-Holocaust lives of survivors and their experience in World War II, but have an added focus on survivors' tales of settling in Canada and how Canadian society evolved after the war. Testimonies also often use different interview procedures or cover different information than those taken by USC Shoah Foundation.
In order to learn how to handle these peculiarities, 10 indexers from around the United States and Canada with background in history, languages, and library science, came together in March of 2015 for a month-long on-site training session. Now, almost a year and a half later, all the testimonies have been indexed by thousands of keywords and names.
To highlight the range of experiences in the testimonies, for the next month, a new clip from the collections will be added to the website each day. Some clips are in English; others are in French.
One clip that will be spotlighted is of Jewish survivor Anna Czajezncky. After entering Auschwitz at the age of 9 in 1942 and seeing her whole family killed, Czajezncky escaped the concentration camp while picking potatoes in the fields and found refuge with a local woman who agreed to hide her in her potato cellar.
"I asked her if she could give me something to eat, but she told me, 'Come here Anna, I'll save you. And she did," Czajezncky said.
Other clips that will be part of the 30-day series include Jewish survivor Ze'ev Weiszner recounting purposefully injuring his legs so he wouldn't be forced to work any longer, survivor Paul Landau remembering creating counterfeit documents and money for the Nazis in a print shop within the Sachsenhausen concentration camp, and survivor Renata Schondorf sharing how she escaped her fate while standing in line for the gas chambers when a Polish woman grabbed her and her mother and shoved them toward the line of people being transported to Bergen-Belsen instead of being killed.
Like this article? Get our e-newsletter.
Be the first to learn about new articles and personal stories like the one you've just read.