Future of Storytelling Festival Features New Dimensions in Testimony
Wed, 10/05/2016 - 5:00pm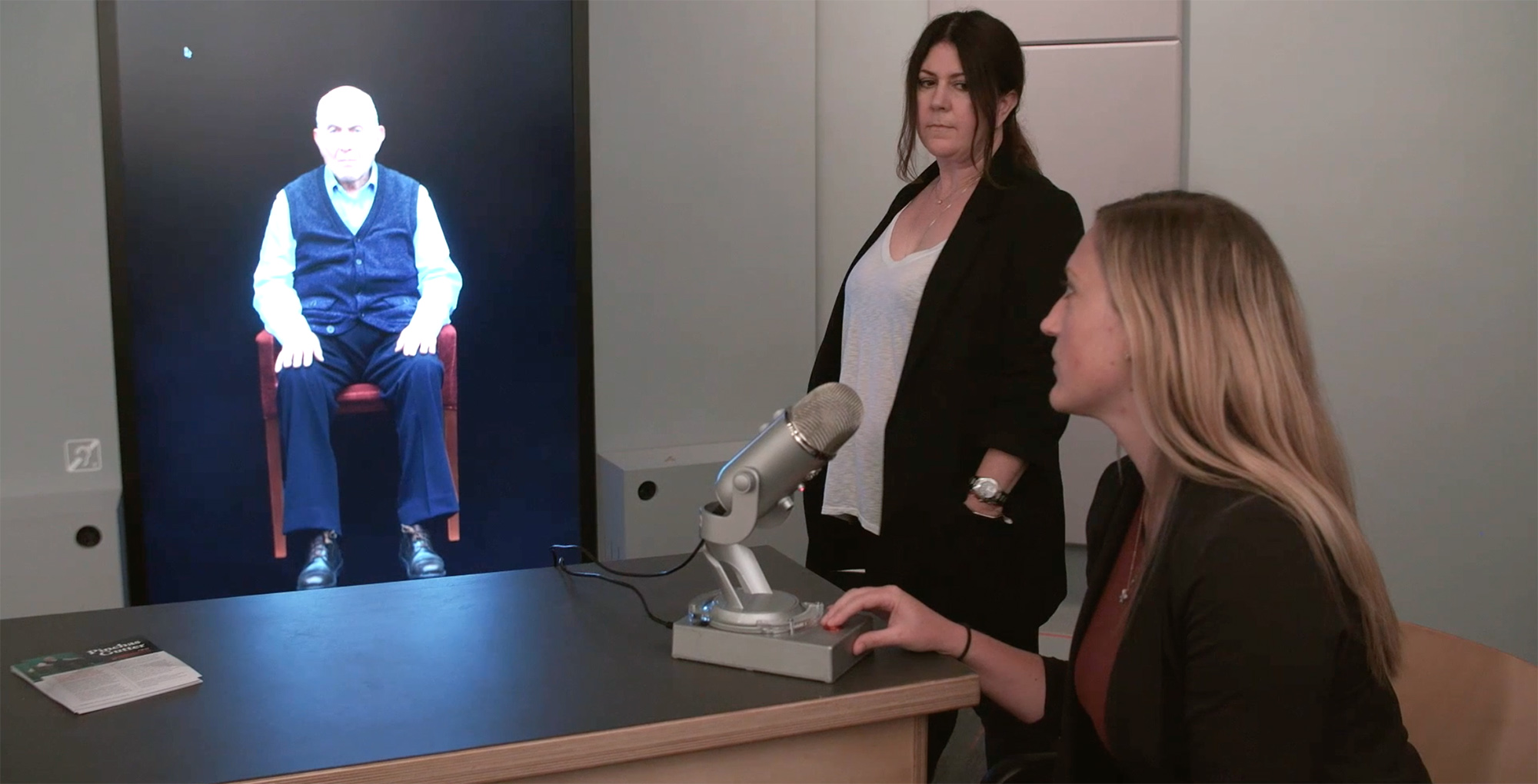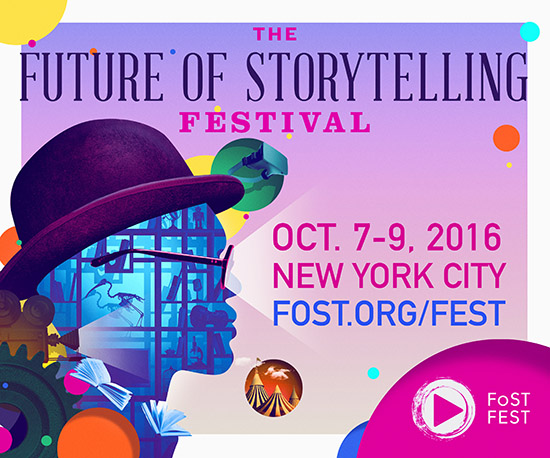 The Future of Storytelling Festival in New York City is including New Dimensions in Testimony as an example of emerging technology for telling meaningful, immersive stories.
Future of Storytelling (FoST) includes a summit and festival, both held at New York City's Snug Harbor. The summit was held October 5 and 6, and included a demonstration of New Dimensions in Testimony by USC Shoah Foundation Executive Director Stephen Smith and Conscience Display founder Heather Maio.
Open to the public, FoST FEST, Oct. 7-9, will feature more than 70 virtual reality, augmented reality, and mixed reality experiences, interactive installations, immersive performances, conversation panels, and more. Attendees to the festival will be able to visit the New Dimensions in Testimony booth and experience the technology firsthand. Any visitor can walk up to the screen and speak into a microphone to ask the virtual image of Holocaust survivor Pinchas Gutter a question about his life before, during and after the Holocaust, and hear his answer in real time.
You can also vote for New Dimensions in Testimony to win the FoST Prize, which awards $100,000 to the project that users believe has the best user experience, use of narration, audience immersion, emotional resonance and design execution.
The first time New Dimensions in Testimony (NDT) was installed in a museum setting as an un-moderated experience was at United States Holocaust Memorial Museum (USHMM) in summer 2016.
Attendees at the Sheffield Documentary Film Festival in England in June 2016 also had the opportunity to engage with NDT as it appeared at USHMM. NDT was on display alongside other virtual reality projects at one of the festival's gallery spaces and was consistently ranked one of the "must-sees" of the festival.
Just like at USHMM, Sheffield audiences were amazed by the cutting-edge technology and powerful storytelling of NDT. The booth was consistently full of festivalgoers asking Pinchas questions, some even returning more than once and bringing friends.
NDT ultimately took home both the jury and audience prizes in the festival's Alternate Realities interactive category.
The pilot interview with Gutter debuted at Illinois Holocaust Museum and Education Center last year, however, museum docents moderated the conversations between the virtual Gutter and audiences.
NDT staff are currently planning for the next installation at a museum to be announced in the United States. 
Like this article? Get our e-newsletter.
Be the first to learn about new articles and personal stories like the one you've just read.