Armenian Collection Subtitling Nearing Completion
Tue, 11/22/2016 - 5:00pm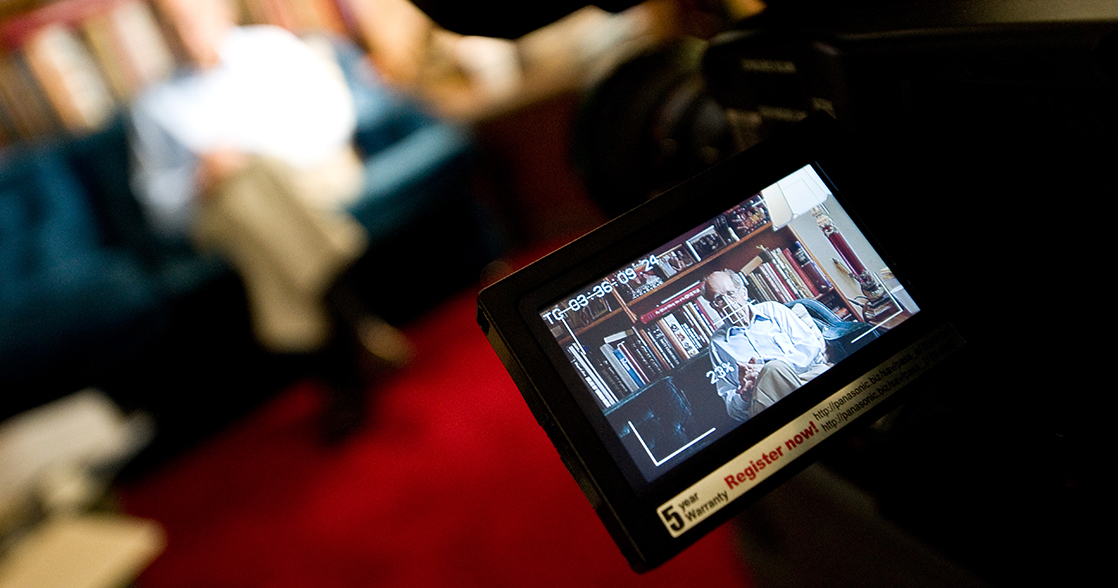 A little over three months after staff finished indexing the Armenian Genocide Collection, work on creating English-language subtitles for the collection is progressing quickly, with subtitles for over 100 testimonies already completed.
The Armenian Genocide testimony collection includes Armenian survivors, Yezidi survivors, foreign witnesses, descendants, scholars, rescuers and aid providers, and others. The 332 testimonies are given in English, Armenian, Arabic, Russian, Turkish, Greek, Spanish and Kurdish.
So far, subtitles for the Greek-language testimonies are complete and Kurdish and Arabic are in progress. One hundred fifty-five Armenian-language testimonies have been transcribed and subtitles are finished for about 100 of those.
USC Shoah Foundation staff decided to provide English subtitles for all the non-English testimonies (the majority of the collection) in order to expand the collection's reach around the world. Though USC Shoah Foundation has never embarked on such a comprehensive project to transcribe and translate its testimonies before, the Institute thought that offering English subtitles for the Armenian Genocide collection would make the collection more widely available to the public and scholars since most people who use the Visual History Archive are not fluent in those languages.
In addition, testimonies given in the survivors' native languages often provide more detail than those given in English, usually the survivor's second or third language. Testimonies given in their native tongue have nuances and insights that the English testimonies simply don't have.
USC Shoah Foundation is working with language specialists for the Greek, Kurdish, Turkish and Arabic testimonies and partnered with translation company EQHO Globalization to translate, transcribe and subtitle the Armenian-language testimonies – the majority of the collection.
EQHO hired Armenian translators and content specialists to make sure the translations are accurate, and Armenian Genocide expert Dr. Richard Hovannisian and USC Shoah Foundation Armenian Genocide Collection Project Specialist Manuk Avedikyan are reviewing the transcribing and translating work.
All subtitling is expected to be complete in 2017.
Like this article? Get our e-newsletter.
Be the first to learn about new articles and personal stories like the one you've just read.