USC Shoah Foundation Conducts Final 27 Interviews for Nanjing Massacre Collection
Wed, 02/08/2017 - 5:00pm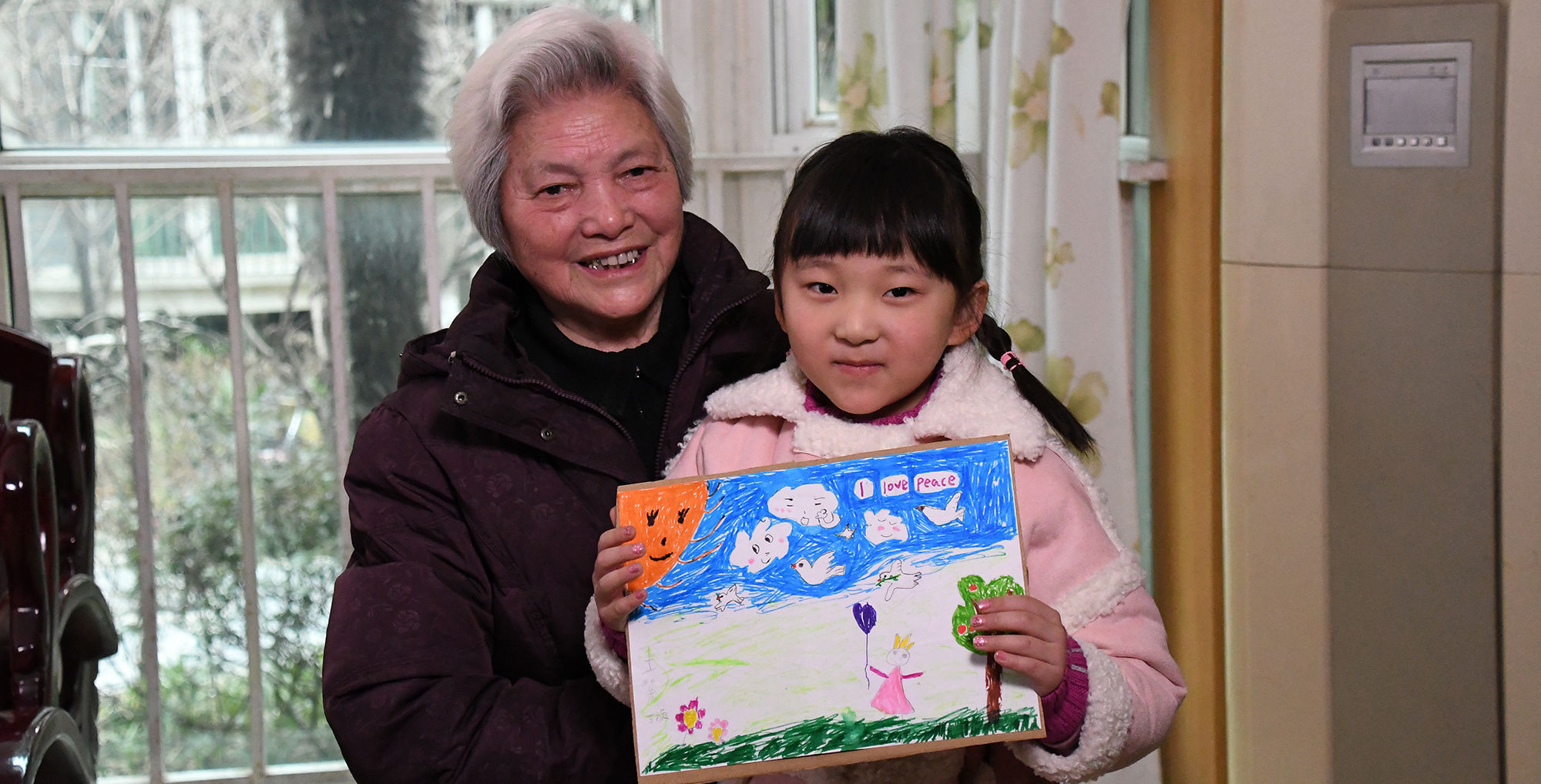 USC Shoah Foundation has made most likely its final trip to Nanjing, China, to record testimonies of Nanjing Massacre survivors.
The 27 interviews, recorded January 6-18, 2017, will bring the total number of testimonies in the collection to 103.
There are now only 12 known survivors who have not been interviewed by USC Shoah Foundation. Because the collections team has not been able to get in contact with them, unless additional survivors are discovered by Nanjing Massacre Memorial Hall, this means USC Shoah Foundation has no more survivors left to interview.
Cheng Fang, research specialist for the Nanjing Massacre collection, said that the original plan for the trip was to record 20 testimonies. However, even though the total number of Nanjing survivors is declining rapidly (20 survivors passed away in 2016 alone and there are today only 101 known survivors still living), a higher percentage of survivors agreed to be interviewed than on previous trips.
As in previous trips, Cheng traveled to Nanjing with Zach Goode, USC Shoah Foundation video archive and post-production supervisor who served as videographer. They teamed up with Yanming Lu, researcher from Nanjing Massacre Memorial Hall, and local production coordinator Mickey Chen.
Over the 12 days, the team traveled to 29 survivors' homes all over Nanjing to conduct the interviews. Unfortunately, the team was not able to interview two of the survivors on their list. Mr. Xia Ruirong passed away two days before his scheduled interview, and Madame Li Sufen was in a coma when they arrived and died four days later. Another survivor, Madame Zhang Cuiying, was unable to speak anymore so her two daughters told their mother's story.
The average age of the interviewees (11 men and 16 women) was 87, and the oldest, Mr. Guan Guangling, was 100 years old. In a nice bit of scheduling, he ended up being the 100th survivor interviewed for the Nanjing Massacre collection.
The survivors recounted harrowing stories of violence and survival that have come to characterize the Nanjing Massacre collection. None of them were more than 20 years old at the time of the massacre in 1937. About 300,000 civilians and unarmed soldiers were killed over the course of two months during the 1937 Nanjing Massacre, also known as the Rape of Nanjing.
They recall seeing family members killed in front of them, enduring shootings and stabbings themselves, and hiding in ditches and ponds to escape the mass killings by Japanese soldiers.
There are many stories of resistance as well. Huang Liushi described how her mother beat up a Japanese soldier. Chen Fengying shaved her head and dressed like a boy to protect herself. Guan Guangjing, the 100 year old survivor, told a Japanese soldier that a group of communist guerillas had gone a different way in order to protect them. Later, high-ranking generals found him and told him that in doing this he had saved their lives.
The testimonies will now begin the process of being indexed and cataloged in the Visual History Archive. Currently, 30 Nanjing Massacre testimonies are viewable in the Visual History Archive. 
USC Shoah Foundation first began recording Nanjing Massacre testimonies in December 2012, in partnership with Nanjing Massacre Memorial Hall.
Like this article? Get our e-newsletter.
Be the first to learn about new articles and personal stories like the one you've just read.