USC Shoah Foundation Participates in Rwanda Peace Education Colloquium
Tue, 02/21/2017 - 5:00pm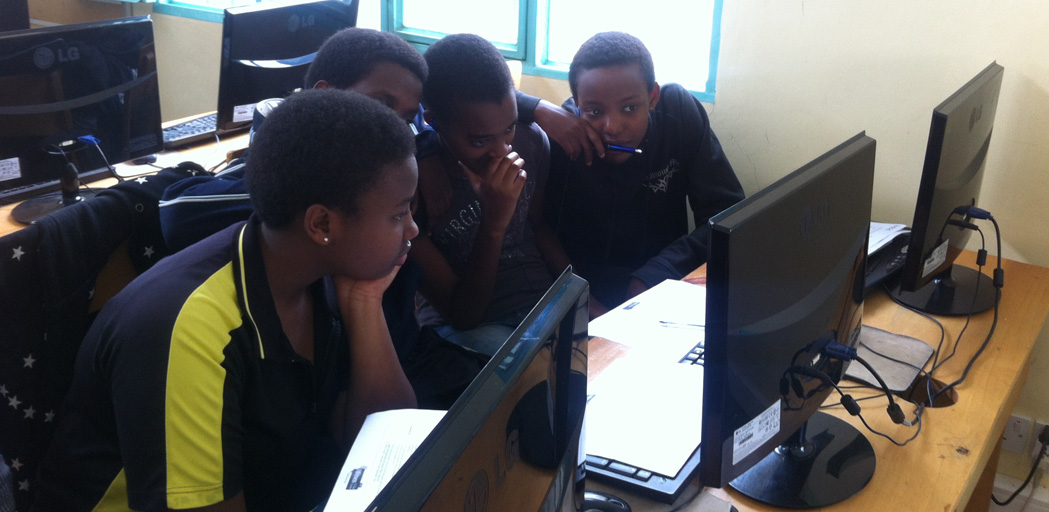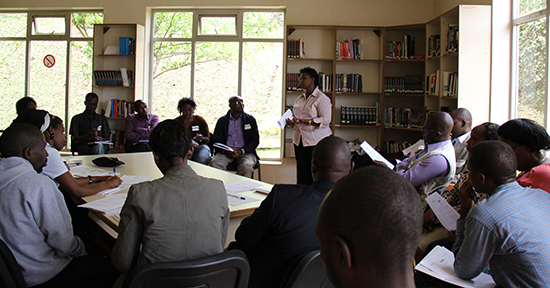 An IWitness teacher training at Kigali Genocide Memorial in 2014, part of RPEP
USC Shoah Foundation staff members are in Rwanda this week participating in a colloquium about peace education, hosted by the Institute's partner in Rwanda, Aegis Trust.
Last year saw the conclusion of a three-year program called the Rwanda Peace Education Programme (RPEP), which brought together partners Aegis Trust, USC Shoah Foundation, Radio La Benevolencija, and the Institute of Research and Dialogue for Peace to advance peace education in Rwandan schools. For example, USC Shoah Foundation trained teachers on how to use IWitness in their classrooms, and other partners contributed a mobile art exhibition, radio programming, public debates, archive-building and more.
As a result of RPEP, the government of Rwanda through its Ministry of Education has integrated peace education into the school curriculum beginning in the 2016 school year. The University of Rwanda College of Education and Teacher Training Colleges are also in the process of revising their academic programs and curricula.
Now that Aegis Trust is supporting the implementation of the revised national curriculum, it has organized a high-level colloquium Feb. 20-22 to share and discuss existing tools, methodology and content contributing to a stronger evidence base for Peace Education with experts and practitioners from Rwanda and beyond.
The colloquium brings together staff of the RPEP partner organizations, policy-makers, educators, researchers, members of civil society organizations and government representatives to exchange and comment on relevant peace education content, methodology and tools.
USC Shoah Foundation Associate Director of Education – Evaluation and Scholarship Amy Carnes and Associate Director of Education – Educational Technologies and Training Claudia Wiedeman will speak on a panel titled "Individual Outcomes and Individual Behavior Change" on the second day of the colloquium.
Carnes and Wiedeman will share the outcomes of the IWitness teacher trainings and classroom pilots it led in Rwanda as part of RPEP. Through extensive evaluation, USC Shoah Foundation has evidence of the power of testimony to teach about history while transforming attitudes and behaviors and contributing to sustainable peace in Rwanda. Carnes' and Wiedeman's presentation will present what we have learned from delivering audio-visual testimony-based education to teachers and students in Rwanda.
Carnes will also help lead a group discussion on how peace education can encourage "personal responsibility" in students.
Other panels will focus on emerging challenges and prospects of peace education in Africa, participatory and conflict-sensitive approaches, and building social cohesion.
Like this article? Get our e-newsletter.
Be the first to learn about new articles and personal stories like the one you've just read.