Teachers Reunite for Inspiring Master Teacher Follow Up Session in Poland
Wed, 03/22/2017 - 5:00pm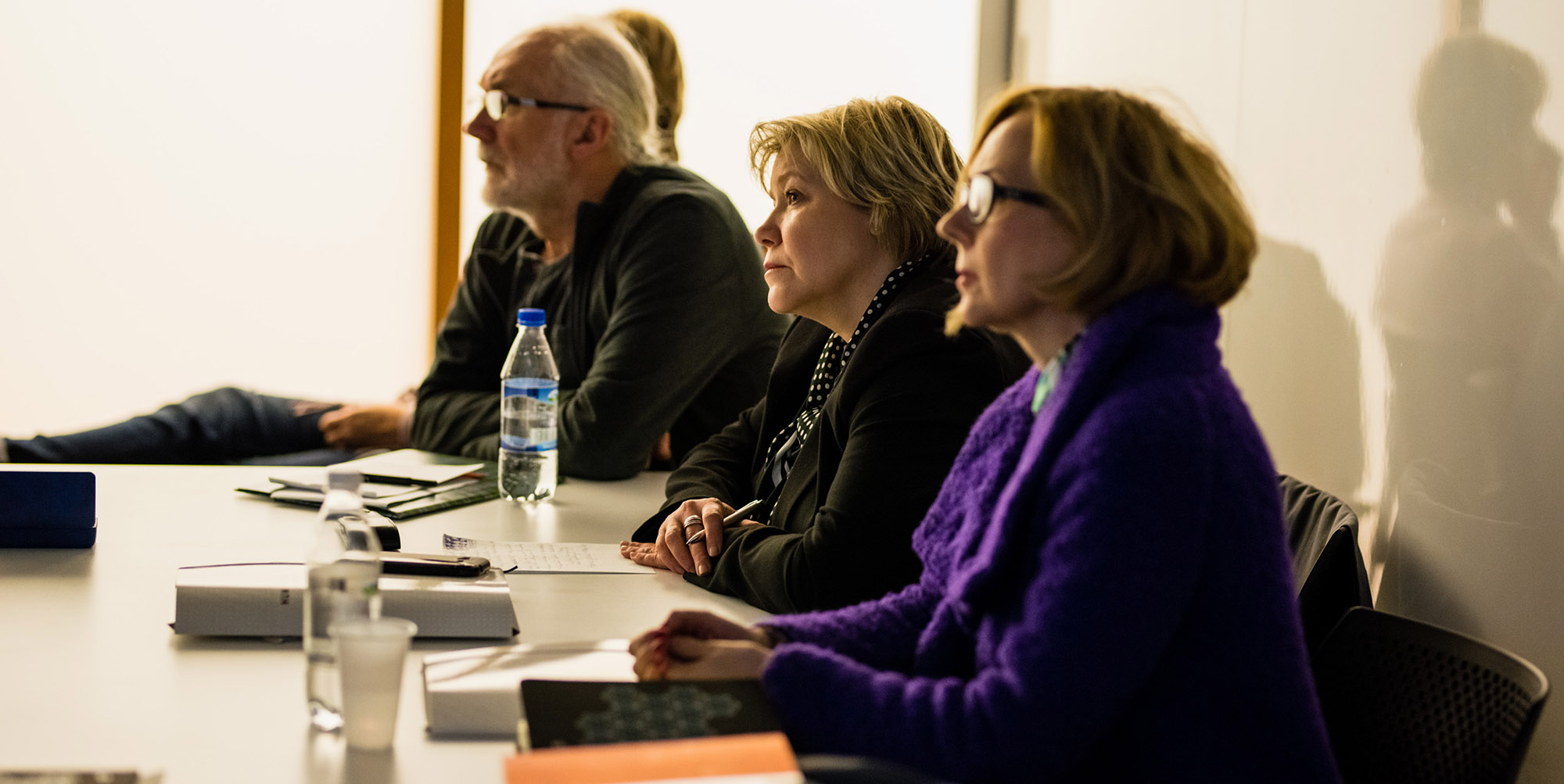 Polish educators shared the innovative ways they have used testimony in their classrooms since they completed USC Shoah Foundation's Master Teacher program last year, at a follow up session in March at the Polin Museum of the History of Polish Jews.
USC Shoah Foundation's Master Teacher professional development program, now in its fifth year in Poland, introduces local educators to the methodology of teaching with testimony from the Visual History Archive. Led by the Institute's international consultants, the participants develop their own lesson plans or class projects and pilot them over the next year. The whole group then returns to present their individual projects to each other and share what they've learned.
The 14 teachers from the 2016 class came to the Polin Museum March 11-12 and each presented in front of the group and their instructors, including USC Shoah Foundation Polish consultant Monika Koszynska.
Some of them decided to use testimonies in their teaching of Polish literature, in order to show their students pre-war life in Poland and contextualize the novels they read in class. Testimonies of Holocaust survivors and witnesses in the Visual History Archive give a whole variety of descriptions of Polish cities, towns and villages in which Poles, Jews, Ukrainians and Germans lived together. These descriptions illustrate for the students the lost world so often mentioned by the survivors.
Barbara Matusiak, a teacher from Łódź, reconstructed a history of a pre-war Jewish school based on testimony of Halina Elczewska. She and her students found the place where the school was located and the names of teachers Halina mentioned in her testimony.
Students of Marek Kołcoń, a history teacher from Zamość, made a short film in which they included a poem they wrote, inspired by the story of Michał Głowiński, a Warsaw Ghetto survivor.
Joanna and Ewa Mieszczyńkie – two sisters, one a middle school history teacher and the other a high school Polish teacher – together organized an educational walk reconstructing the Jewish history of prewar Olsztyn based on testimonies in the Visual History Archive.
Mariusz Czuj from Włodawa worked with his high school students during and outside of class to reconstruct the history of Sobibor village, home of the Sobibor concentration camp, based on testimonies of survivors in the Visual History Archive. In fact, they found photos and documents that have never been published or shown to the public before. Marek plans to write an article or a book about the pre-war and wartime history of Sobibor village in the shadow of Sobibor concentration and death camp.
The Polish Master Teachers program is conducted in partnership between USC Shoah Foundation and Polin Museum of Polish Jews. 
Like this article? Get our e-newsletter.
Be the first to learn about new articles and personal stories like the one you've just read.