Application Open for Sixth Annual Master Teacher Program in Hungary
Thu, 03/23/2017 - 5:00pm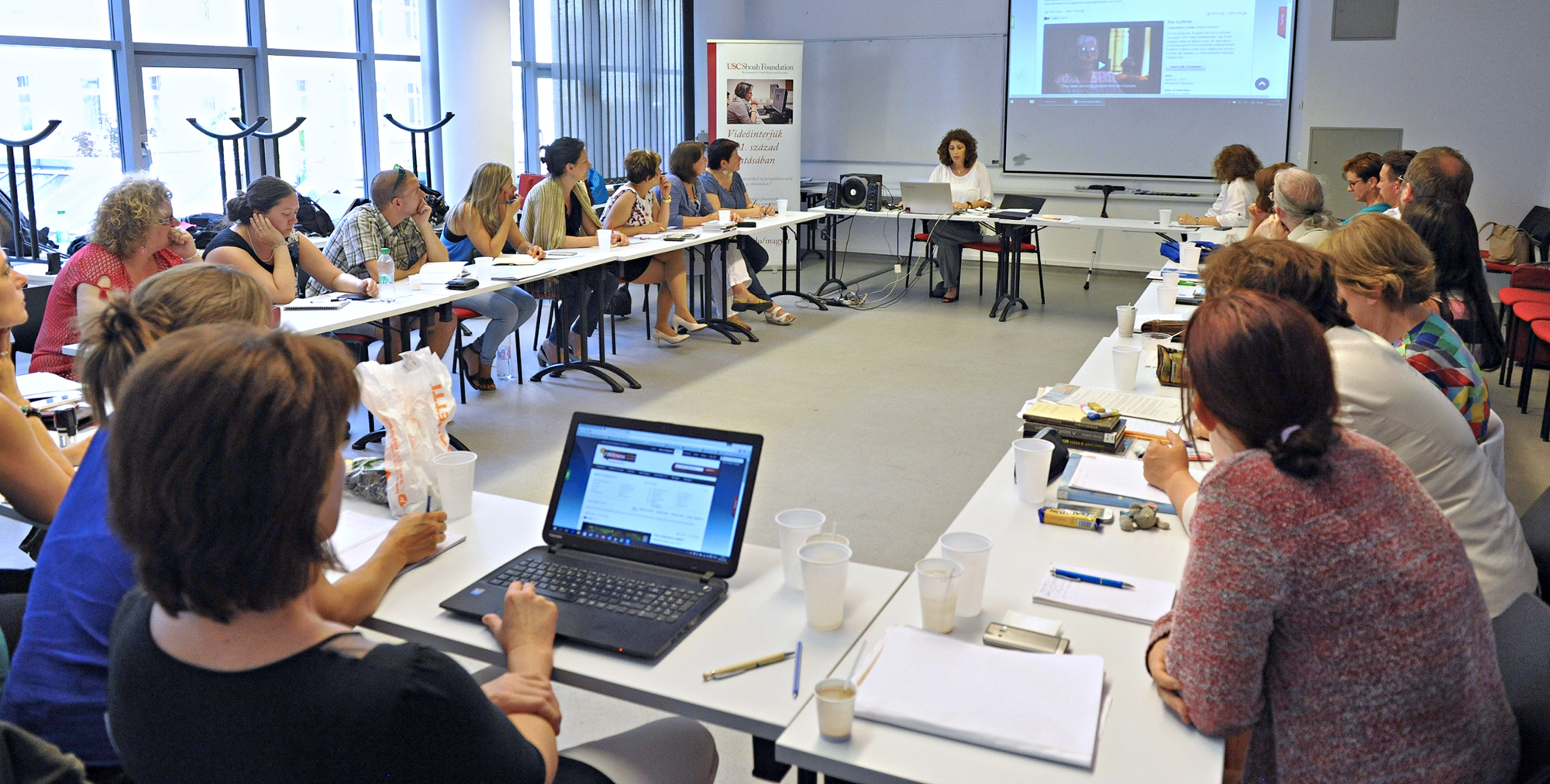 Hungarian teachers have developed fascinating and impactful testimony-based class projects and lesson plans as part of USC Shoah Foundation's Master Teacher professional development program for the past five years. Educators who wish to follow in their footsteps are encouraged to apply for this year's sixth annual program, to be held July 2-7, 2017 at Central European University in Budapest.
The application deadline is April 20.
The Master Teacher program is currently offered in Poland, Hungary, Ukraine and Czech Republic. Educators first attend a week-long introductory session led by USC Shoah Foundation's international consultants, which covers the history and mission of USC Shoah Foundation and the Visual History Archive, methodology of teaching with testimonies in the VHA, and how testimonies can be used to teach a variety of subjects.
Participants also develop their own lesson plans and class projects using testimony that they will pilot in their classrooms over the next year.
The following year, the teachers reunite for a follow-up session in which each participant presents their class project or lesson to the group. They also discuss best practices for teaching with testimony, receive feedback and share their experiences.
Master Teacher participants over the years have created poignant and challenging lessons for their students, all drawing on the power of testimony. One teacher constructed an IWitness activity about cross-cultural friendship during the Holocaust, and several others worked with students to create original documentary films. Other teachers have incorporated testimony into their teaching of Hungarian literature, technology and media skills, and even debate.
Educators from all grade levels, including university, are welcome to apply. With the number of applicants increasing every year and limited (about 20) spots available, the application is expected to be competitive.
Applicants must fill out an online form and submit a resume and cover letter about why teaching about the Holocaust and using video testimonies of survivors is so important.
Like this article? Get our e-newsletter.
Be the first to learn about new articles and personal stories like the one you've just read.