Summer Fellowship Applications Due March 31
Mon, 03/27/2017 - 5:00pm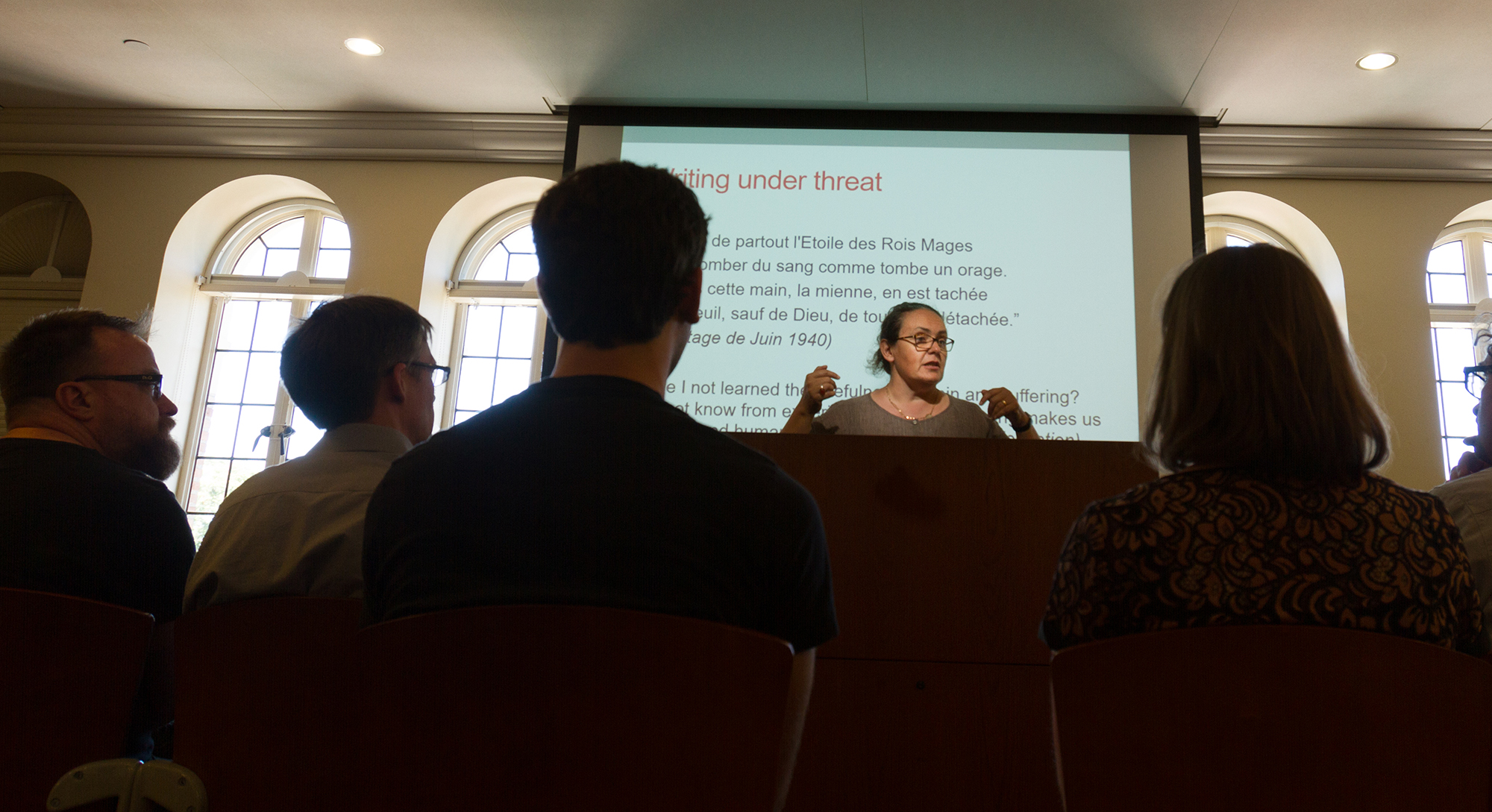 USC Shoah Foundation Center for Advanced Genocide Research would like to remind anyone interested in three research fellowship opportunities – two for this upcoming summer, one for the 2017-2018 academic year - that deadlines are approaching. Although multiple applicants can attain each fellowship, spaces are competitive, so get to writing your proposals.
USC faculty and graduate students of all disciplines have an opportunity to apply for the Summer Research Fellowship for USC Faculty and USC Graduate Students, which provides $3,000 in support for candidates doing research focused on the USC Shoah Foundation Visual History Archive or other unique USC resources and collections during the summer. If selected, fellows will be expected to spend four weeks in residence at the Institute's Center for Advanced Genocide Research, play an active role in the activities of the center and give a public presentation based on their work and findings during the following academic year.
To apply, contenders should submit applications – in the form of a cover letter, current CV and a research proposal including a project outline and description of methodology – to cagr@usc.edu by March 31, 2017. Interested graduate students must additionally provide a letter of recommendation from a faculty master. Fellowships will be awarded based on the originality of submitted research proposals and the centrality of USC resources to the projects.
Application details are similar for the Summer Research Fellowship for USC Undergraduate Students, also known as the DEFY Undergraduate Summer Research Fellowships which provide $1,000 in support for undergraduates doing like research as above. However, DEFY Fellows are also invited to join USC Shoah Foundation's student organization DEFY (Defying Intolerance through Education), which organizes campus events to help raise awareness about USC Shoah Foundation's mission to overcome prejudice, intolerance, hate and the suffering they cause.
Previous recipients include Orli Robin, B.A. Creative Writing, minor in Judaic Studies and Resistance to Genocide Studies '2015; and Christina Schoellkopf, B.A. Broadcast and Digital Journalism, and History '2015.
Also open through March 31 are USC Shoah Foundation's International Teaching Fellowships, which provide support for university and college faculty to integrate testimony from the USC Shoah Foundation Visual History Archive into new or existing courses. Note that these fellowships are only available to faculty at universities and colleges that subscribe to the VHA, either directly or through ProQuest.
Preference will be given to proposals for classes that will be taught in the 2017-2018 academic year, for existing courses, and the 2018-2019 year, for new courses. Selected Fellows will be awarded a $2,000 stipend and a potential additional $500 to spend on in-class materials related to testimony.
Depending on funding, International Teaching Fellows will be invited to spend some days in residence at the Center to receive specialized research assistance. Final course syllabi will be posted to the Center's website, and Fellows will be expected to give a public presentation of their course experience following the end of the fellowship period.
Previous recipients include Linda Kim, an art history professor at Drexel University in Philadelphia, who taught a course called "Witness to Atrocity: Photography and Human Rights;" Harry Reicher, adjunct professor of law at the University of Pennsylvania, who uses documentary and feature films and archival footage to explore Nuremberg Laws, Nazi ideology, war crimes trials and other legal aspects of the Holocaust in his course on law and the Holocaust; and David Tomkins, a writing professor who explores the role language and rhetoric play in persecution of difference in his course "Identity and Diversity in Global Context."
To apply, send a cover letter, current CV and 2-3 page course proposal to cagr@usc.edu by March 31. More information about each fellowship can be found here.
Like this article? Get our e-newsletter.
Be the first to learn about new articles and personal stories like the one you've just read.