Center for Advanced Genocide Research Awards Inaugural Breslauer, Rutman and Anderson Fellowship to Diane Marie Amann
Thu, 04/06/2017 - 5:00pm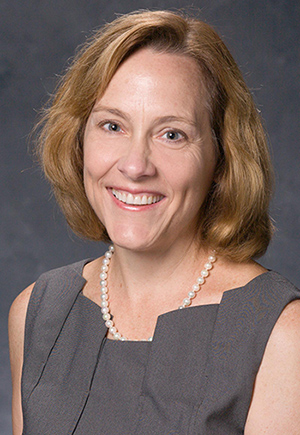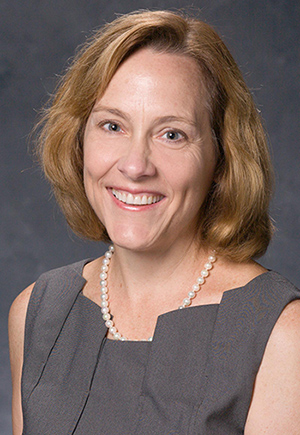 Diane Marie Amann, Associate Dean at the University of Georgia School of Law, has been chosen as the first-ever Breslauer, Rutman and Anderson Research Fellow at USC Shoah Foundation Center for Advanced Genocide Research.
Gerald Breslauer, Mickey Rutman, Tammy Anderson and Sharon De Greiff have provided the $100,000 gift to create the Breslauer, Rutman and Anderson Research Fellowship at the Center, the research and scholarship unit of USC Shoah Foundation, which is housed at the University of Southern California. It will enable one young scholar to spend up to one month in residence at the Center every year.
The donation officially came from Breslauer, Rutman and Anderson LLC of Los Angeles.
Amann is a PhD candidate in Law at Leiden Unviersity in the Netherlands. She joined the Georgia Law faculty in 2011, taking up the Emily & Ernest Woodruff Chair in International Law; since February 2015, she also has served as the Associate Dean for International Programs & Strategic Initiatives. The author of more than four dozen publications in English, French and Italian, Amann focuses her scholarship on the ways that national, regional and international legal regimes interact as they endeavor to combat atrocity and cross-border crime. Among her most recent publications is the American Society of International Law Benchbook on International Law (Diane Marie Amann ed., 2014).
Before entering academia, she practiced law in San Francisco before state and federal trial courts and before the U.S. Court of Appeals for the 9th Circuit. She was an assistant federal public defender, a solo federal criminal defense practitioner and a litigation associate at Morrison & Foerster. She also served as a judicial clerk for U.S. Supreme Court Justice John Paul Stevens, about whom she has written several biographical articles, and for Judge Prentice H. Marshall of the U.S. District Court for the Northern District of Illinois. Amann holds a Dr.h.c. degree in law from Universiteit Utrecht in the Netherlands. She earned her J.D. cum laude from Northwestern University.
Amann will be in residence at the Center in January 2018.
The fellowship will allow Amann to conduct research for her dissertation: unearthing the experiences of women who participated in the Nuremberg Trials and other major criminal trials in the aftermath of World War II.
Women served in a variety of roles in the trials, including as prosecutors, defense counsel, translators, journalists and other staffers.
The Visual History Archive contains the testimonies of the two "main characters" of Amann's research so far: Cecelia Goetz and Belle Mayer Zeck, two American women who were part of the prosecution team at Nuremberg.
Goetz was the only woman to give part of an opening statement as a prosecutor at the Nuremberg Trials. She had been the first female editor of a major law review, at New York University, and she later went on to become the first female federal bankruptcy judge in New York.
"She's a really interesting person who went to Nuremberg because she wanted to be doing that work and she saw it as a greater opportunity for a woman lawyer from the States at the time," Amann said. "When I saw that before she passed away she had done an oral history video with [USC Shoah Foundation] I was very, very excited about that."
Zeck worked on the team that tried the German industrial company I.G. Farben for its use of concentration camp slave labor and other war crimes. After Nuremberg, she became active in New York politics and was elected president of the Rockland County Bar Association.
While many men who participated in the Nuremberg Trials went on to write memoirs about their experiences, hardly any women did the same, Amann said. She's curious why women did not write, or whether perhaps they did but their manuscripts were rejected.
Comments that Goetz and other women did make years later suggest that they viewed the Nuremberg trials differently than their male peers.
"I'm very interested in finding out what they remember and what they thought was important and what their feelings were about the Nuremberg project," Amann said. "It seems to me there's a lost story about that era that would be worth uncovering to give a richer picture of what that period was about."
Like this article? Get our e-newsletter.
Be the first to learn about new articles and personal stories like the one you've just read.