Teachers in Vinnitsa, Ukraine, Attend First IWitness/IWalk Seminar
Mon, 04/10/2017 - 5:00pm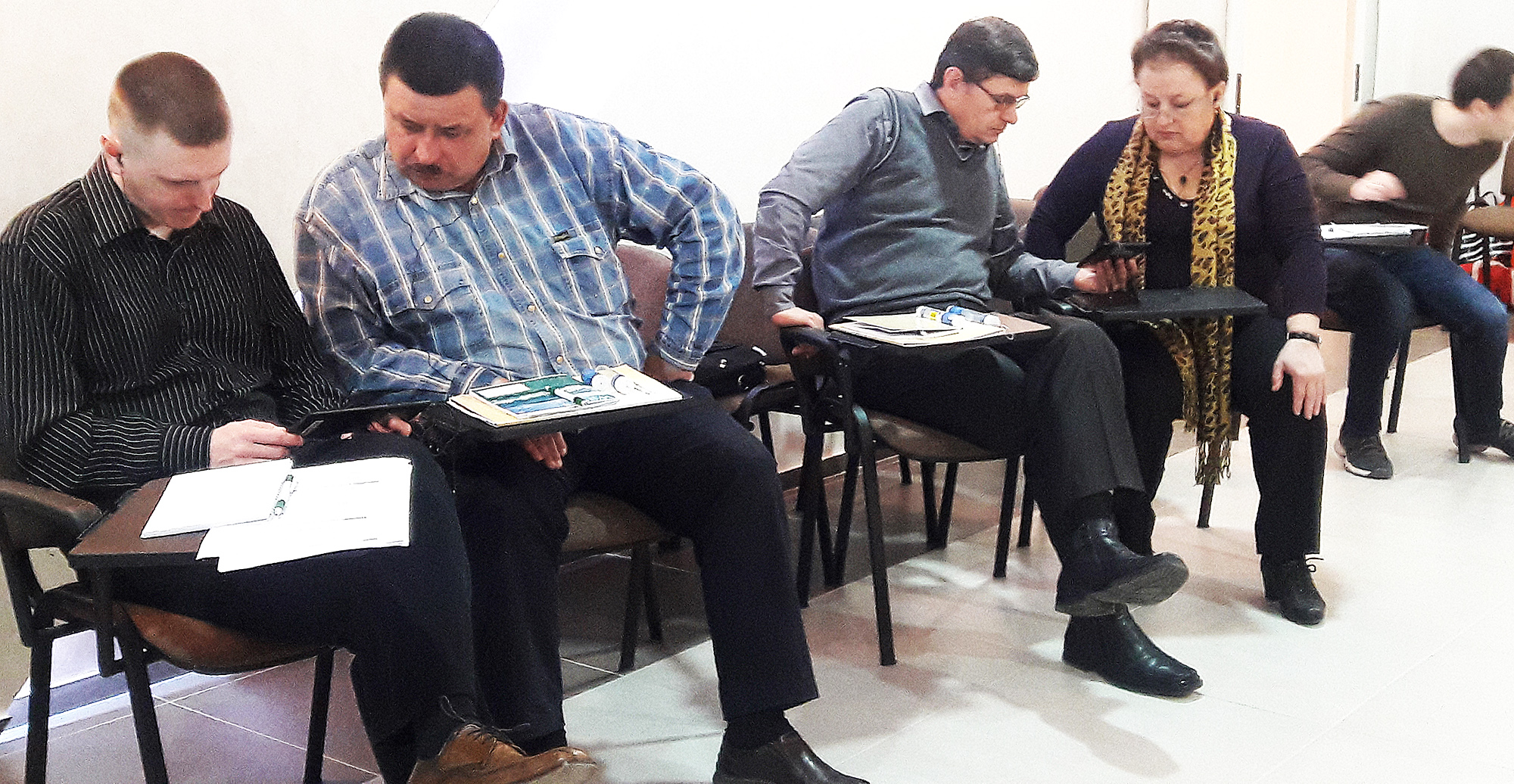 Ukrainian regional consultant Anna Lenchovska was invited to present IWitness and the IWalk program to teachers in the Vinnitsa region of western Ukraine for the first time earlier this month. This seminar was a part of the Ukrainian Center for Holocaust Studies' "Protecting Memory" project.
The project's goal is to protect the forgotten mass graves of more than one million Ukrainian Jews and to transform these sites into dignified final resting places. To this end, memorial sites have been built at five west Ukrainian locations: Bakhiv, Kyslylyn, Ostrozhets, Prokhid, and Rava-Ruska. 

As part of the "Protecting Memory" project, the Ukrainian Center for Holocaust Studies works with educators to develop their local research and Holocaust education projects. At the end of the program, the participants present their educational materials and research.
Lenchovska presented USC Shoah Foundation's IWitness website and IWalk program to the "Protecting Memory" participants in order to encourage them to use the testimonies from IWitness in their projects and even develop IWalks in the Vinnitsa region, using the dozen or so testimonies of Holocaust survivors from Vinnitsa that are currently available in IWitness.
IWalk is an interactive educational program that connects concrete physical locations with memories of Holocaust-related events that took place on these locations in several European cities. People walking through the tours use tablet computers to watch clips of Holocaust survivors and witnesses telling personal stories about how the locations factored into their experiences. The clips are drawn from their testimonies in USC Shoah Foundation's Visual History Archive.
The testimonies, along with the photos, documents, maps and other primary sources displayed in the tablet presentations, tell a story that connects past events to present locations in a way that underscores the gravity and reality of what occurred. 
Lenchovska demonstrated the Babi Yar IWalk and went over its learning outcomes with the Vinnitsa educators: developing critical thinking, developing empathy, developing listening and communication skills, and motivating action. 
This was the first IWitness seminar for teachers from the small towns of the Vinnitsa region.
Lenchovska will continue working with Ukrainian Center for Holocaust Studies in their educational trainings for teachers from small towns. She will also consult with teachers who would like to use testimonies in their mini-projects about the Holocaust in their town.
Like this article? Get our e-newsletter.
Be the first to learn about new articles and personal stories like the one you've just read.