Survivors to Speak at Genocide Awareness Month Panel Hosted by DEFY Student Organization
Tue, 04/25/2017 - 5:00pm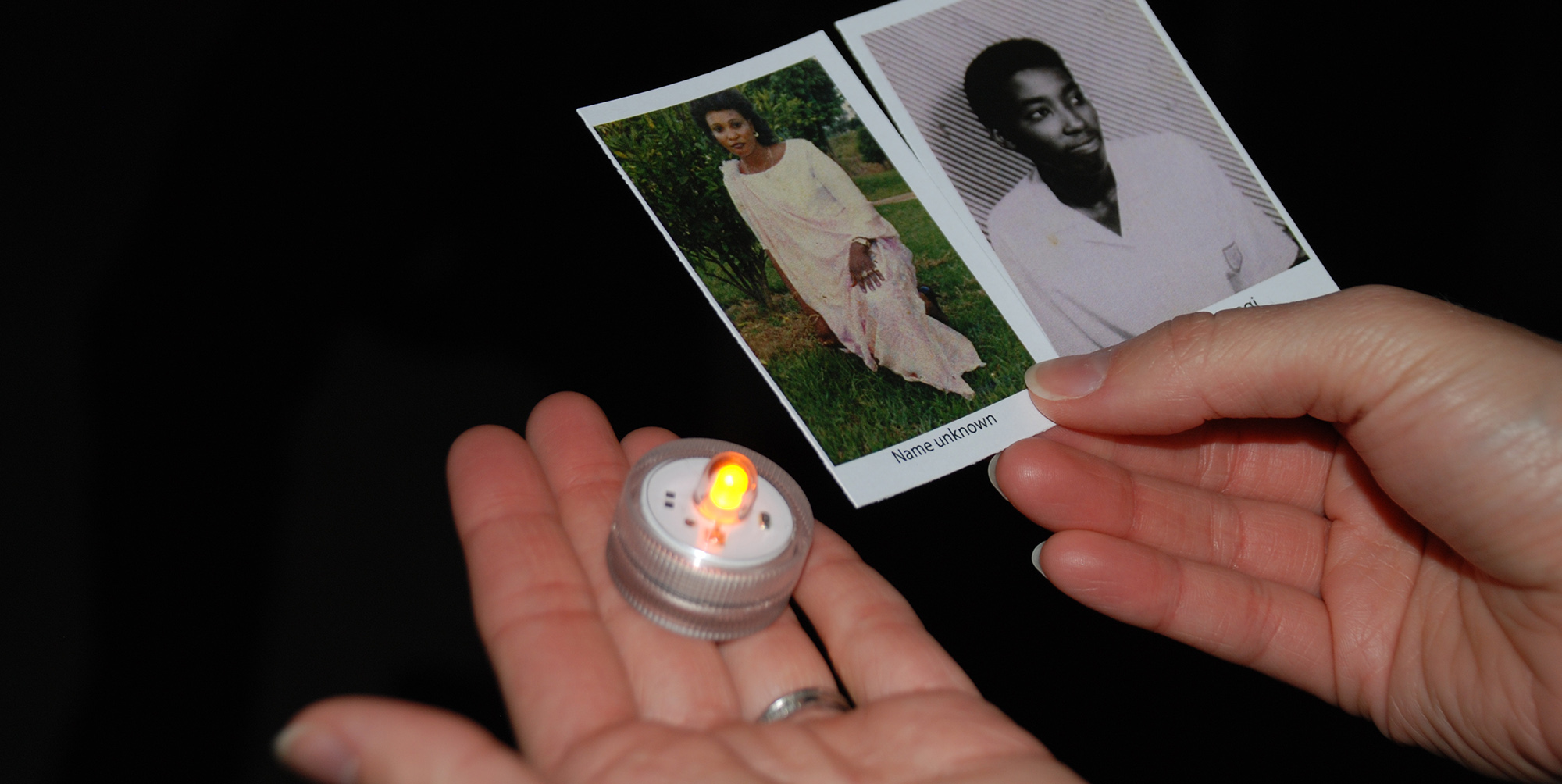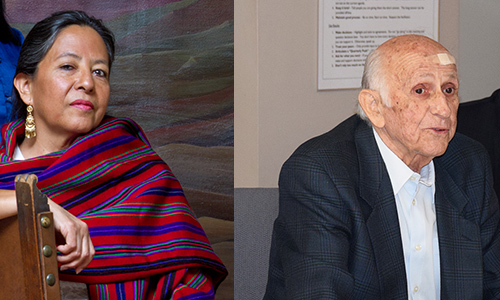 Aracely Garrido and Zenon Neumark
USC Shoah Foundation student organization DEFY will host a panel of survivor speakers in honor of Genocide Awareness Month this Thursday, April 27, at 6 p.m. on the USC campus.
Holocaust survivor Zenon Neumark and Guatemalan Genocide survivor Aracely Garrido are set to share their stories of survival and take questions from the audience. The event will be held at Ronald Tutor Campus Center room 227 and is free and open to the public.
At the age of 16, Neumark managed to escape the Jewish ghetto in his Polish hometown simply by jumping the fence of their work site at an opportune moment. From there, Neumark got fake documentation that listed him as a Roman Catholic electrician with a different last name. While hiding in Warsaw, Neumark joined three different Polish underground movements, one of which was Jewish and two that were political.
Following the Warsaw Ghetto Uprising in 1944, Neumark escaped a work camp in Vienna and hid in plain sight as a Catholic in the city, working as an electrician until the war ended.
After the war, Neumark decided to pursue his newfound field by studying electrical engineering at the University of Milan. He later came to the United States, first to Oklahoma and then to Los Angeles where he worked at the Hughes Aircraft Company. In 2006, Neumark published his memoirs, Hiding in the Open: A Young Fugitive in Nazi-Occupied Poland.
Garrido is mestiza, or a person of mixed ancestry, and lived in the Quiche region in Guatemala when the military began attacking the native Mayan population in the 1980s. She was part of a student movement at the University of San Carlos that registered the disappearance of 175 students. In Garrido's own family, two cousins were killed and another 12 family members are still missing.
After the peace treaty was signed in 1996, she began working with Rigoberta Menchú, a Guatemalan activist who later won the Nobel Peace Prize, to collect testimonies of survivors, members of the military and paramilitary in preparation for trials and documentation of the genocide
DEFY – Defying Intolerance Through Education is USC Shoah Foundation's student organization. Members plan events on campus throughout the year to bring awareness of genocide and USC Shoah Foundation to the USC community.
Like this article? Get our e-newsletter.
Be the first to learn about new articles and personal stories like the one you've just read.