First Genocide Prevention Research Fellow Studies Sexual Violence During Guatemalan Genocide
Thu, 05/11/2017 - 5:00pm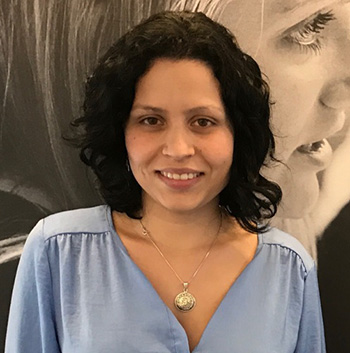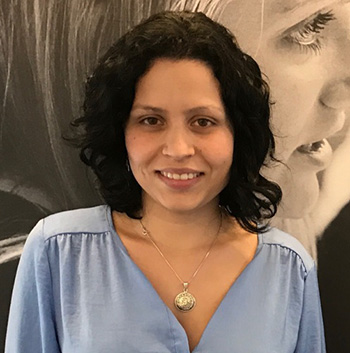 The first-ever recipient of USC Shoah Foundation Center for Advanced Genocide Research's Genocide Prevention Research Fellowship is Vanessa Belén Dorda Meneses, a PhD candidate from the University of Chile.
Unlike previous fellowships offered by the Center for Advanced Genocide Research, the Genocide Prevention Research Fellowship asks for proposals that advance research on cultural and societal dynamics that precipitate or deter genocide - a slightly narrower scope for proposal than before.
The new fellowship is made possible through an anonymous donor's $100,000 dollar gift to USC Shoah Foundation that will also help award scholarships to support student in the USC Dana and David Dornsife College of Letters, Arts and Sciences, and provide funding to convene experts in the field of genocide prevention at USC, according to the gift agreement.
Meneses is currently in residence at USC Shoah Foundation for the month of May 2017.
In her studies and other work, Meneses focuses on researching and advocating for Latin American social justice, specifically for women and indigenous communities.
Her research objective is to analyze testimonies in the Visual History Archive of indigenous women who suffered rape and sexual violence during the Guatemalan Genocide and the cultural, psychological and social impacts of such violence. She will analyze how rape was used as a weapon of war during the counterinsurgency policy and how racism was an adjunct to these violations.
By watching testimonies of Guatemalan sexual violence survivors, Meneses will deepen her investigation into the daily and systematic practice of rape during the conflict and its true purpose as a way to dehumanize, humiliate and terrorize the Mayan population.
Rapes were often committed in the presence of other soldiers and even the victims' families – a sure-fire way to eliminate the "sexual purity" of the women, in turn destroying her family's honor, which was of vital importance in indigenous communities. Such a practice traumatized not just the victim but also her loved ones who could do nothing to help her, Meneses said.
Meneses also intends for her research at USC Shoah Foundation to contribute to her previous work with the NGO Team GUAM interviewing people who have participated in the defense of indigenous communities as part of the ongoing fight for justice in Guatemala. She hopes her research into the systematic practice of rape during the genocide will aid in the fight for the prevention, punishment and eradication of violence in Guatemala.
After her fellowship, Meneses intends to present her findings publicly and use the testimony as evidence to help prevent new cases of gender violence and "femigenocide."
"Rape is one of the key elements during an armed conflict and a way of contributing to the construction of historical memory," Meneses said. "The physical wounds of most forms of conflict are generally visible, can be treated, and, in the end, forgotten. On the contrary, sexual violence can cause not only physical but internal harm. The emotional aftermath caused by these acts leaves an indelible mark."
Like this article? Get our e-newsletter.
Be the first to learn about new articles and personal stories like the one you've just read.