Visual History Archive Presentation at European Holocaust Research Infrastructure (EHRI) Workshop in Venice, Italy
Tue, 06/27/2017 - 5:00pm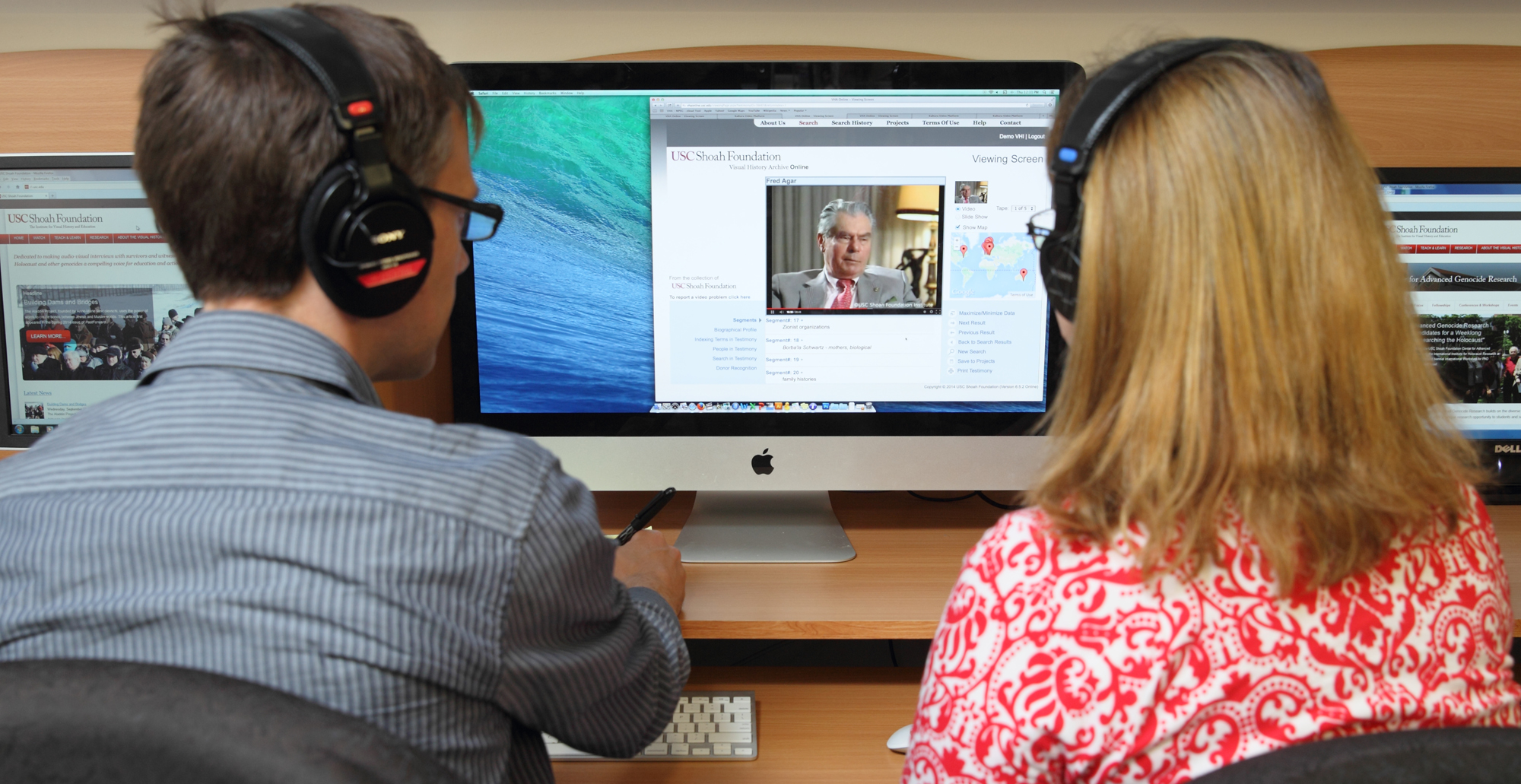 The Visual History Archive will be featured in a presentation at the European Holocaust Research Infrastructure (EHRI) summer workshop July 29-30 in Venice, Italy.
Martha Stroud, USC Shoah Foundation Center for Advanced Genocide Research Program Officer, will introduce the conference attendees to USC Shoah Foundation and the Visual History Archive. She will demonstrate how the archive of 55,000 testimonies is indexed and searchable down to the minute, and discuss the various ways the testimonies are utilized in education and research.
EHRI was founded in 2010 to implement a research infrastructure to facilitate collaboration in Holocaust research and documentation. EHRI integrates archival metadata from institutions around the world so it can be searchable for researchers.
At EHRI's workshops throughout the year, professionals and experts in Holocaust research and documentation as well as relevant technologies come together to exchange knowledge and discuss advances in the field of documentation, archives and access.
The workshop in Venice is titled "Data Sharing, Holocaust Documentation and the Digital Humanities. Best Practices, Case Studies, Benefits." It will feature presentations and papers on Holocaust-related archives, libraries and museums; research infrastructures, data integration, controlled vocabularies, information architecture, and more. It is organized by the Centro di Documentazione Ebraica Contemporanea – CDEC Foundation and the Università Cà Foscari.
Like this article? Get our e-newsletter.
Be the first to learn about new articles and personal stories like the one you've just read.