USC Shoah Foundation Presents IWalks at Auschwitz-Birkenau State Museum Education Conference
Thu, 07/06/2017 - 5:00pm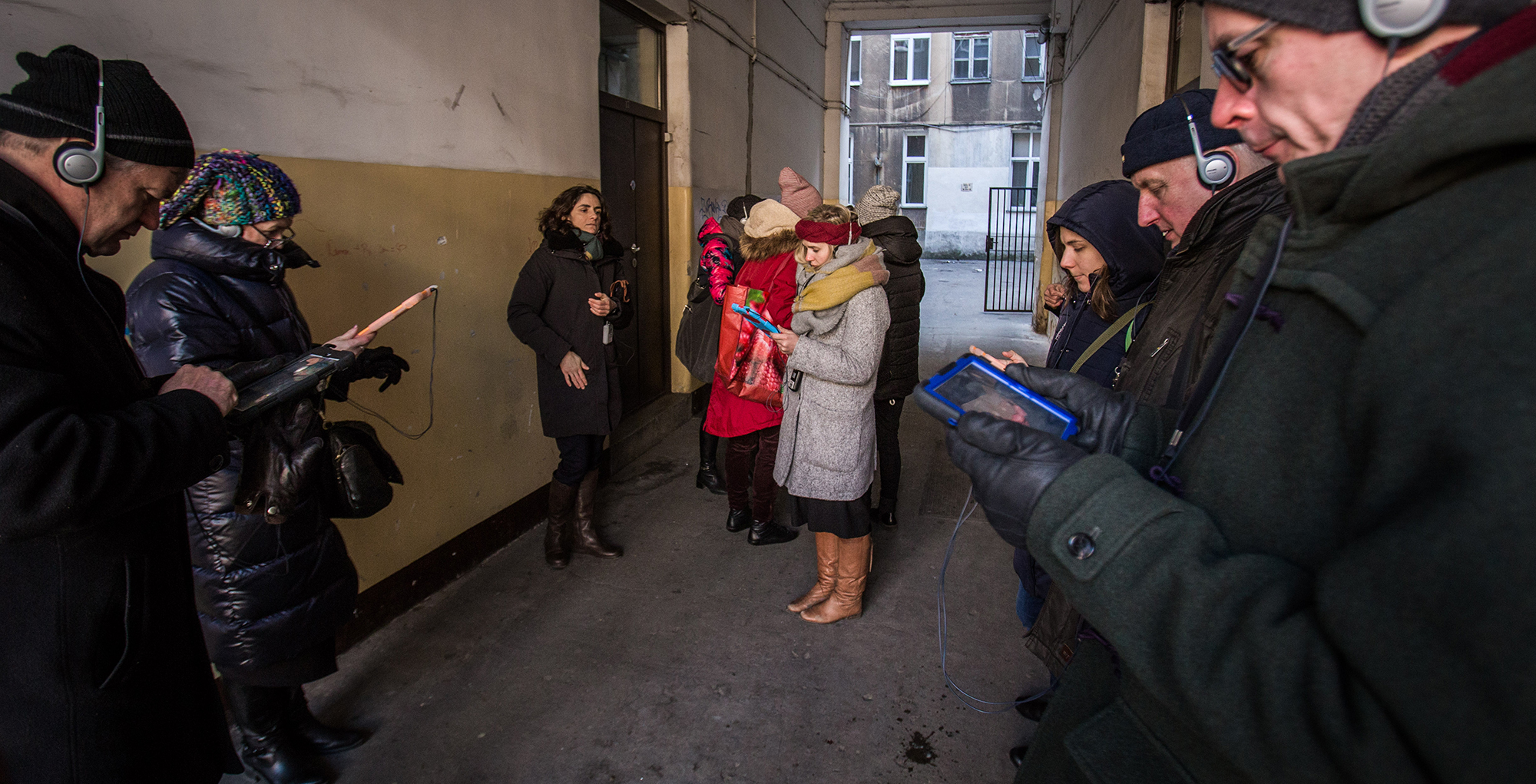 USC Shoah Foundation was invited to give a presentation about its IWalk program at Auschwitz-Birkenau State Museum's international education conference, "Awareness-Responsibility-Future," earlier this week.
Nearly two and a half years since it commemorated the 70th anniversary of liberation, the Auschwitz-Birkenau State Museum convened experts in education, Holocaust history, memory and educational technologies July 4-5, 2017, to discuss current practices in education about the Holocaust and Auschwitz and question how these practices can be developed in the future.
"The international debate is an opportunity to emphasize the role Auschwitz and other museums and memorial sites play in shaping the historical awareness of the young generation and adults to disseminate the knowledge, promote the attitudes of social responsibility and prevent the crime of genocide," the conference organizers said.
Monika Koszyńska, USC Shoah Foundation's Polish regional consultant, was part of the conference's "Carriers of Memory and New Technology" panel, which focused on innovative educational experiences centered on historical sites and Holocaust memory.
In her presentation "Visits at the Memorial Sites as [an] Exceptional Educational Experience," Koszyńska explained USC Shoah Foundation's IWalk program, which has been developed for locations across Poland, Hungary, Ukraine and Czech Republic. Participants walk around sites including former Jewish ghettos, deportation centers and killing sites while watching testimony clips from the Visual History Archive on tablets or smart phones. In the clips, Holocaust survivors describe what they experienced at these very places.
Since the first IWalk was launched in 2013 in Budapest with the cooperation of the Zachor Foundation, Institute staff as well as students and educators have constructed dozens of IWalks for locations across Europe and even launched an IWalk smart phone app. Students have also been trained to act as peer guides, leading other students on IWalks.
In 2015, USC Shoah Foundation partnered with World Jewish Congress and Discovery Education for Auschwitz: The Past is Present, commemorating the 70th anniversary of the liberation of Auschwitz on January 27, 2015. The program brought 100 Auschwitz survivors, 25 educators, a dozen students and a delegation of philanthropic supporters to Poland to attend Auschwitz-Birkenau State Museum's official commemoration. The program resulted in millions of views of USC Shoah Foundation's testimonies and resources around the world.
Like this article? Get our e-newsletter.
Be the first to learn about new articles and personal stories like the one you've just read.