Back to School with IWitness 2018: Teaching with VR
Fri, 07/07/2017 - 5:00pm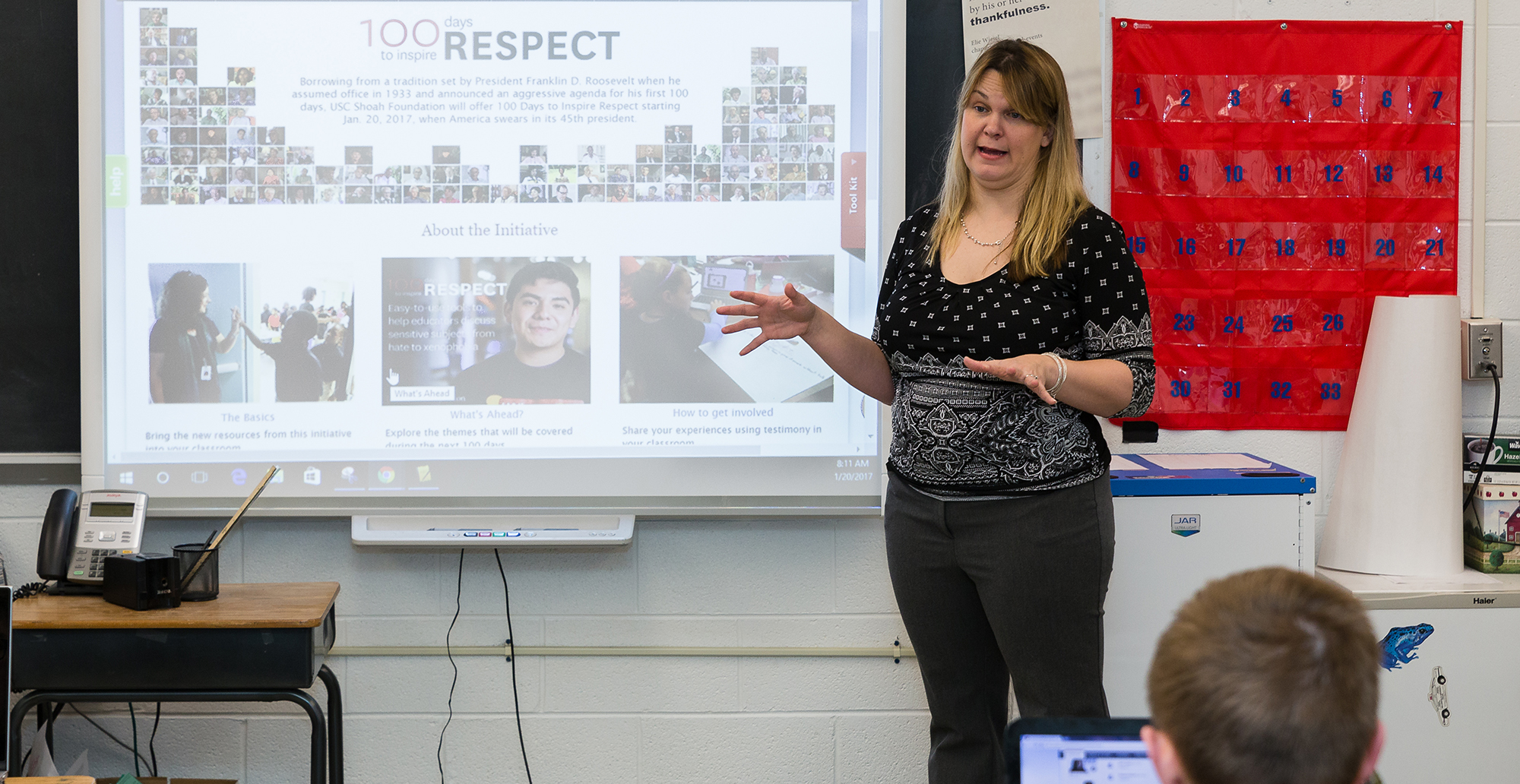 In this series, we take a closer look at the new features and resources coming to IWitness in time for the 2017-2018 school year.
For the first time this fall, IWitness will begin offering virtual reality educational resources, such as its VR film Lala, through its new IWitness360. Read on to learn more about how testimony-based virtual reality will be integrated with IWitness's core principles and pedagogy.
Testimony-Based Virtual Reality in Education
IWitness360 brings together individual testimonies and virtual reality (VR) film to promote empathy, among other positive educational outcomes. IWitness testimony-based activities and resources are effective in building the capacity for empathy, deepening learning, developing digital literacy skills and enhancing educational outcomes. Emerging VR research points to VR films as also having the potential to increase empathy. New IWitness360 activities are being developed to explore the combined power of testimony and VR to increase empathy and achieve other Social Emotional Learning outcomes.
Use of Testimony in Education
Our methodology consists of four core principles. All content and programming is
Based on testimony and the universal cultural tool of story.
Tied to theory and research.
Associated with learning outcomes.
Flexible, accessible in multiple formats, and designed to be localized by educators.
Application of these principles engages students in dynamic multimedia learning experiences that promote understanding of history, sharpens critical thinking, enhances digital skills, builds their capacity for empathy and promotes motivation and interest in responsible citizenship in their communities.
Our Pedagogy
We use the 4C's (Consider, Collect, Construct and Communicate) as the framework for our pedagogy. Each 'C' corresponds to build knowledge, transliteracy skills, promote empathy and critical thinking skills. The 4C's incorporate active learning, guided exploration, practice and reflection as students: Consider information about a specific topic or concept and as they reflect on their background knowledge; students Collect information from various sources of text including testimony; students Construct a final product which reflects their understanding and they Communicate their learning through reflection and sharing with peers.
Like this article? Get our e-newsletter.
Be the first to learn about new articles and personal stories like the one you've just read.