Teachers Share New Testimony-Based Lessons at Master Teacher Hungary 2016 Follow Up
Tue, 07/11/2017 - 5:00pm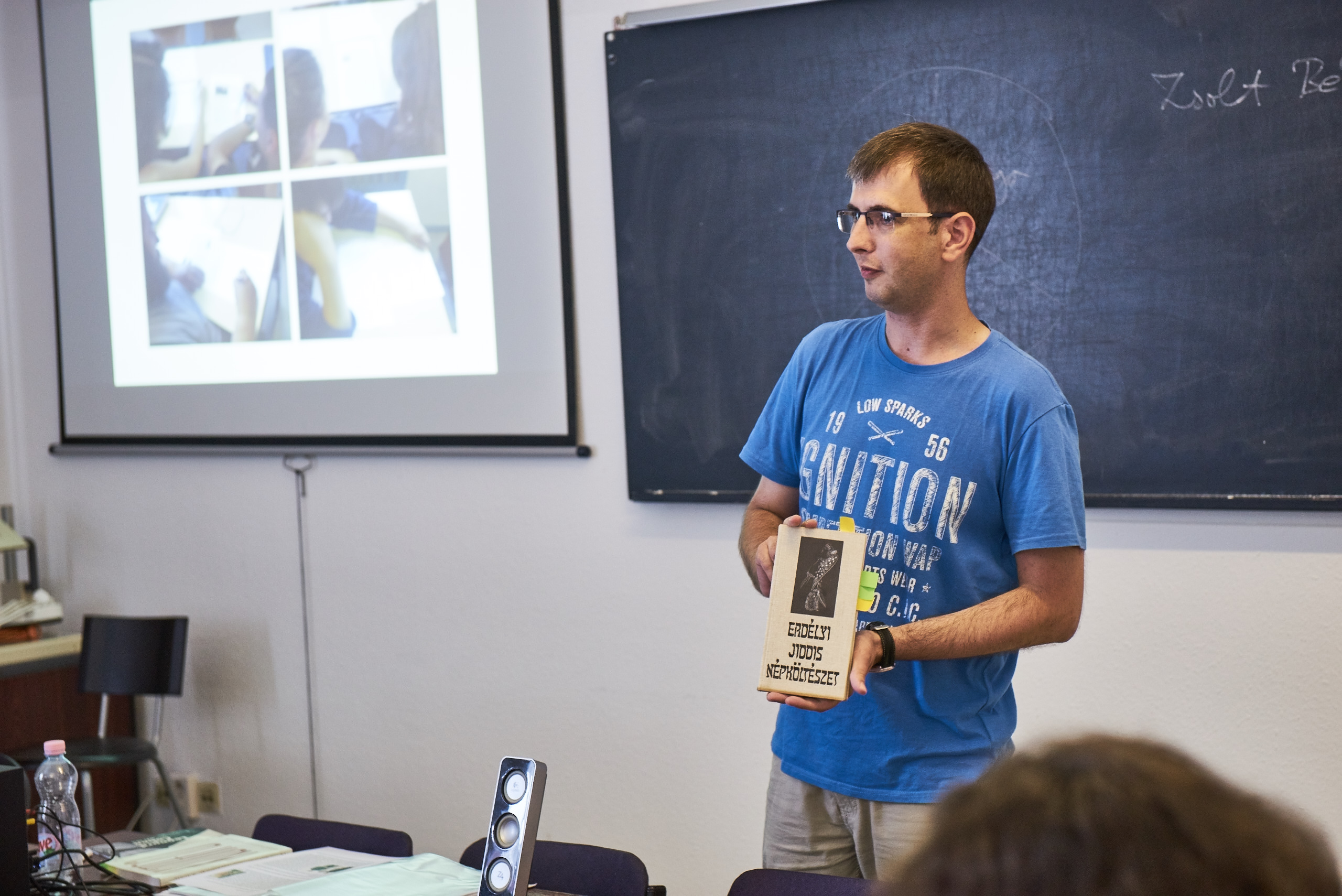 Following another arduous school year, 17 teachers who participated in the 2016 edition of USC Shoah Foundation's Master Teacher program in Hungary returned to present the testimony-based lessons they developed and piloted in their classes over the past year.
Formerly called "Teaching with Testimony in the 21st Century," the Master Teacher program brings together over a dozen educators each year for two weeks to introduce the methodologies of teaching using testimony from the Visual History Archive, taught by USC Shoah Foundation's local liaisons and education experts. Each participant then creates his or her own testimony-based lesson, which they pilot in their classes over the next school year. The group then reunites to present their lessons, and share feedback and best practices.
The Master Teacher program is currently offered in Hungary, Poland, and Czech Republic.
The 2016 cohort reunited at Central European University on June 30, almost exactly one year after their initial two-week professional development session. Only this time, it was their turn to present their work to the group.
Two teachers developed IWitness activities: an Information Quest about bullying and a Mini Lesson focused on the theme of identity. The Mini Lesson uses a Spanish-language clip from the Guatemalan Genocide collection, which the teacher subtitled into Hungarian, that explores the question of identity through the Mayan perraje (scarf).
Two teachers developed IWalks – walks through historical sites guided by testimony clips in which Holocaust survivors describe their experiences at these very locations. One was for a district of Budapest called Zugló. The other was created for the town of Bácsalmás, where no visible remnants of the Holocaust are left. Because the Jewish cemetery is a bit further out in the town but they want to include it in the program, the teacher and his students are planning an "IBike."
Other lessons discuss Jewish tradition and religion and one lesson is for primary students on discrimination at school. There are also two school history lessons (different locations and different schools) in which the teachers found testimonies of survivors who used to attend their very school, and they describe what it was like for a Jewish boy to attend the school in the 1940s. 
Another lesson uses video testimony to discuss mothers' roles and responsibilities, one is about discrimination against the Roma, some lessons focus on the Holocaust and World War II, and another was developed for a literature class. 
The lessons are being finalized now and will be published on the forthcoming Hungary portal on IWitness, which will be geared toward Hungarian and Hungarian-language teachers and students. A section of the portal will be devoted to traditional lessons, in addition to multimedia activities built within IWitness. 
Like this article? Get our e-newsletter.
Be the first to learn about new articles and personal stories like the one you've just read.