Visual History Archive Update Includes Guest Login and New Testimonies
Fri, 07/21/2017 - 5:00pm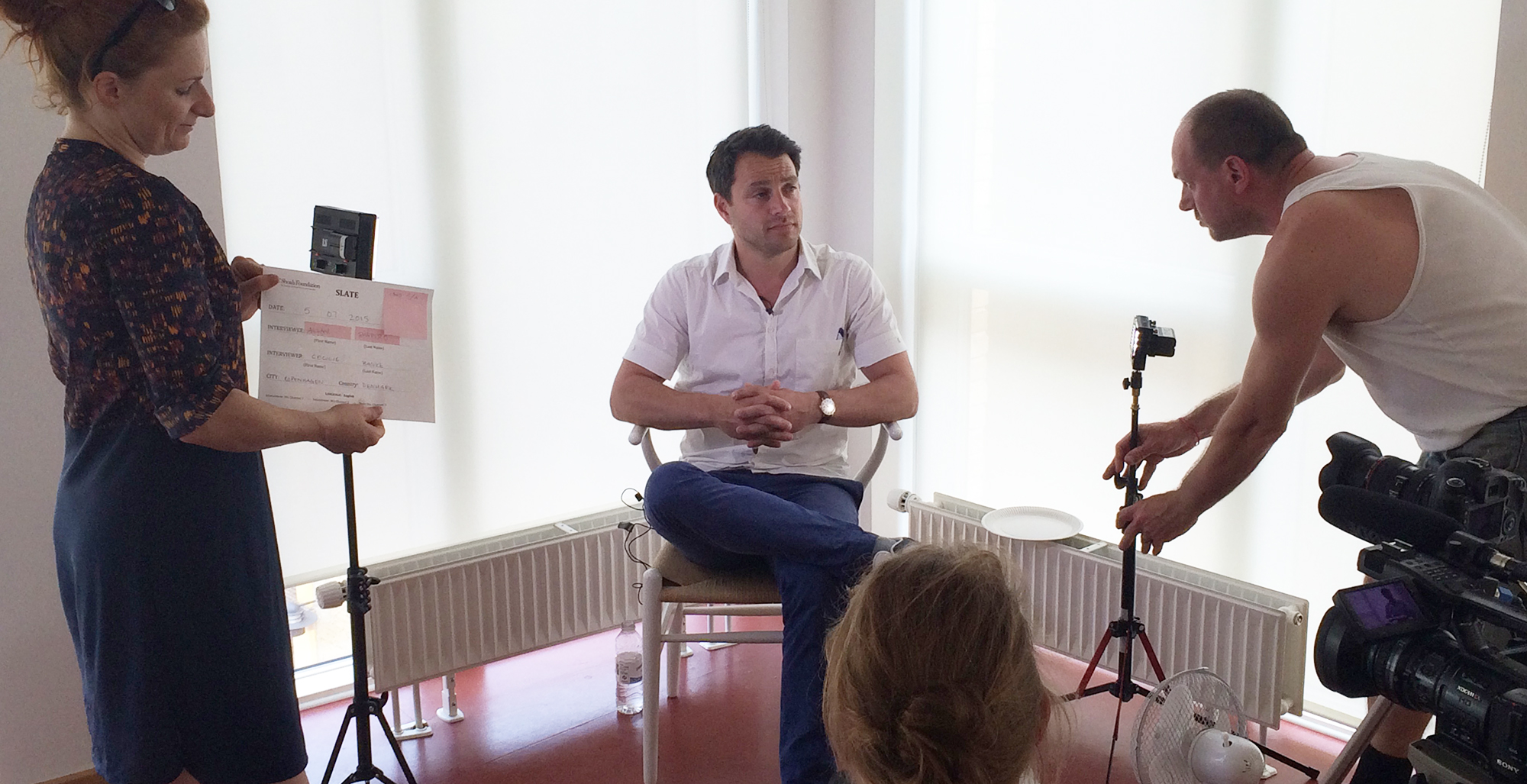 The Visual History Archive version 6.7.3.1 was released today, adding a new feature for users and testimonies from two new experience groups.
Visitors to the Visual History Archive at full access sites will notice a new "Continue as a Guest" button on the sign in page. This means that visitors no longer need to create a username and password to enter the Visual History Archive. Instead, they can simply enter the archive with the click of a button.
Users who choose to log in as a guest will not be able to save searches or projects, as they would under their personal account, but the quick entry will simplify access for more causal users.
Login is still required for the Visual History Archive Online.
The Institute added the first 10 testimonies for its new collection called Contemporary Antisemitism. The Institute defines contemporary antisemitism as "The geographically widespread increase in attacks on people, property, and interests perceived to be Jewish in the first two decades of the 21st century."
The testimonies were recorded in Denmark in 2015 and include survivors and witnesses of the attack that February on the Great Synagogue in Copenhagen, scholars and activists. The interviewees speak about their own experiences with antisemitism, the rise of antisemitism where they live, and what they have done to combat it. Eight of the testimonies are in English and two are in Danish. View clips from the testimonies above.
The Visual History Archive update also added the first four testimonies from witnesses of the Central African Republic Conflict. The conflict is defined as the extreme sectarian violence in the Central African Republic between the pro-Muslim coalition Seleka and the pro-Christian movement Anti-Balaka that began in 2012 and escalated after Michel Djotodia seized power from François Bozizé in March 2013. By 2017, the ongoing conflict had resulted in the death of 3,000–6,000 and the displacement of 500,000 people internally and 500,000 to other countries.
The testimonies were recorded in Kigali, Rwanda, in January 2016. One is in English and the others are in French.
The update also inlcudes four more Guatemalan Genocide testimonies and 18 Holocaust testimonies - 11 recorded by USC Shoah Foundation, five from Holocaust Museum Houston and one each from the Living Testimonies collection at McGill University and Montreal Holocaust Museum.
Like this article? Get our e-newsletter.
Be the first to learn about new articles and personal stories like the one you've just read.