Digital Approaches to Genocide Studies Conference Preview: "Digital Visualization of Holocaust Spaces"
Wed, 10/18/2017 - 5:00pm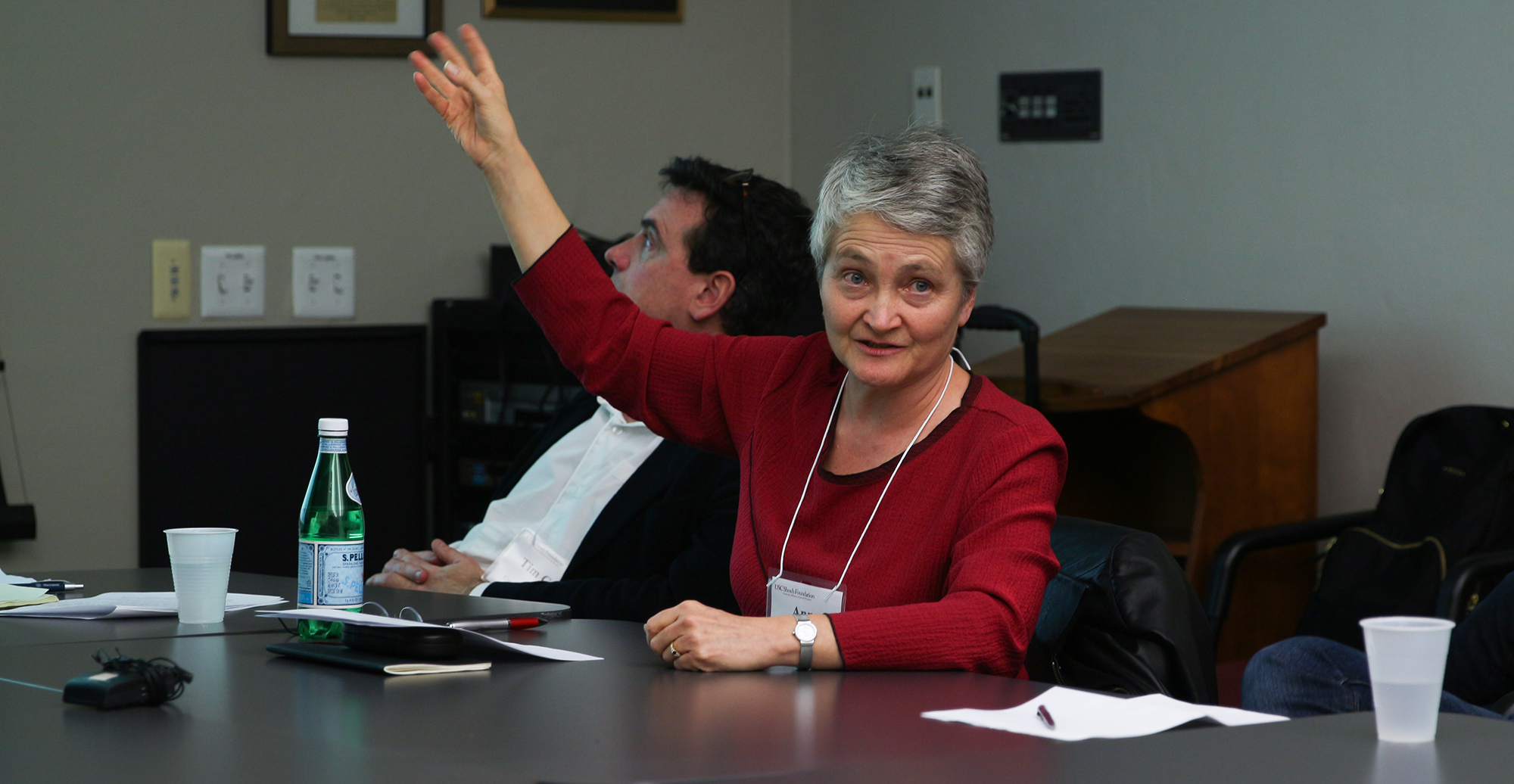 The opening panel of the second day of the USC Shoah Foundation Center for Advanced Genocide Research's Digital Holocaust Studies conference will focus on the innovative ways researchers are representing the Holocaust visually, using the latest data visualization techniques and tools.
"Digital Visualizations of Holocaust Spaces: The Broader Perspective" will be moderated by USC's Jeremy Mikecz, from the USC Digital Humanities Program and History Department. The panel is on Tuesday, Oct. 24 in Doheny Memorial Library room 240, 9:30-11:50 a.m.
Anika Walke, from Washington University in St. Louis, will describe her research on the long aftermath of Nazi genocide in Belarus, where more than 80 percent of the Jewish population was killed during German occupation.
In order to force stories into open discussion and get around communities' neglect in finding appropriate forms to commemorate the losses of major parts of their populations, Walke has made a visualization of two small Belorussian towns, Beshenkovichi and Bykhov, which have remained largely oblivious to the issues of local participation and erasure of their Jewish history.
"I use visualization techniques such as mapping to show the contrast between a prewar Jewish presence that was thoroughly integrated in the local communities of the former Pale of Jewish Settlement, and postwar modes of memory and commemoration that push the memory of Jewish lives to the geographical margins of towns and villages," Walke said.
Caroline Sturdy Colls – a research pioneer at Staffordshire University who uses archaeological and forensic techniques in investigations of genocide to identify camps, mass graves, killing sites and other sites connected to atrocities across Europe – developed the sub-discipline of Holocaust archaeology throughout her tenure working at sites all across Europe, in Poland, Germany, Serbia, The Netherlands, Ukraine, Cyprus, Norway, the Czech Republic, Bosnia-Herzegovina and Croatia.
Her discussion will center on the meshing of non-invasive techniques and traditional methods of excavation archaeologists have used to locate and record Holocaust sites and material culture, allowing new perspectives on camps, ghettos, killing sites and other complex landscapes.
Eric Steiner (Stanford) and Anne Kelly Knowles (University of Maine) will also present together about some of the problems and possibilities of Holocaust visualization. They are part of the multidisciplinary research group Holocaust Geographies Collaborative that works extensively with Holocaust data to create visualizations and maps.
Like this article? Get our e-newsletter.
Be the first to learn about new articles and personal stories like the one you've just read.